All students have a student ID.
Its primary function is identifying you at exams, but it just so happens that student cards often give you perks (!), discounts (!!), and sometimes even free stuff (!!!). That alone is pretty sweet, but what if you had a student ID that could get you all that and more—not just in your own area, but in other cities, countries, and continents?
Do I hear a collective "hell yeah"?
Hell yeah.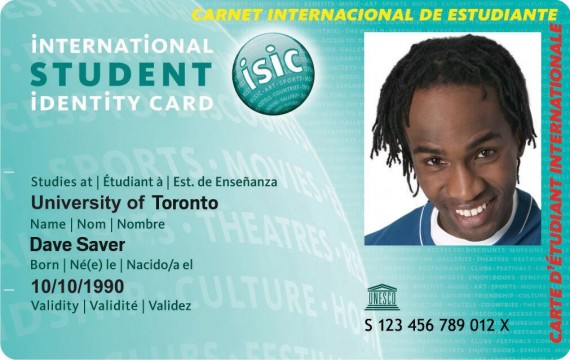 The season for pencils and books is around the corner, and students could always use a break. The International Student Identity Card (ISIC) is a benefit that you don't want to pass up, especially if you're studying abroad or an international student. There are tens of thousands of awesome student discounts you can access not only in Canada, but around the world! You can even get the ISIC app on the App Store or Google Play to more easily search for the discounts you need on your travels.
It's very simple: if you're a full-time student aged 12 or over, you're eligible for an ISIC. And as an ISIC cardholder, you'll be enjoying exclusive deals on eateries, educational tools, movie passes, travel, and much more. It boasts a fine price tag of only $20 and a sign-up process that's easier than saying "ISIC," and if you're one of the 600,000 students who's part of the Canadian Federation of Students, the card is totally free for you. We're guessing you'll want to sign up.