We sat down with Rya Pesti, a student entrepreneur doing big things. But it hasn't always been easy.
Tell us about yourself.
My name is Rya Pesti. I was born in Victoria, BC and lived there until I was three years old. My parents decided to move to the little town of Duncan, B.C., which is about a 45 minute drive away from Victoria. I was homeschooled up until Grade 10. I went to Frances Kelsey Secondary School to receive my high school diploma.
I am passionate about traveling and I am in love with music as well as creating it.
After returning from a mind-opening adventure to Australia, Cambodia and New Zealand I decided to dive into university. I attended Vancouver Island University and that is where I learned about College Pro. I applied for the franchisee position having no idea what journey it would put me on.
What's a business mistake you've made. And what did you learn from it?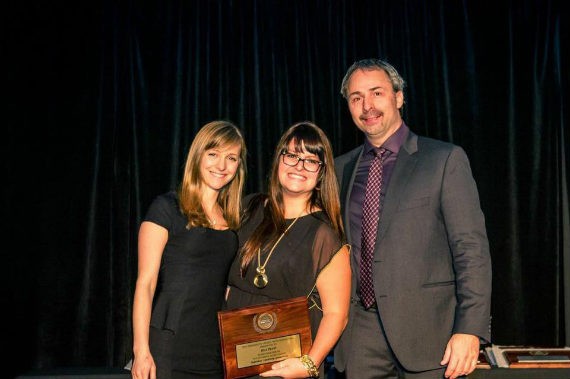 One of the business mistakes I've made would be over promising and then under delivering. Customer service and employee happiness is very important to me; so important that I have put myself in some difficult situations. What I have learned from this is that when you are dealing with customers, as well as employees, try to under promise and then over deliver so you leave everyone happy and satisfied.
Best advice for a student looking to get into business?
From the inspiring words of Jim Carrey, "you can fail at what you don't want so you might as well take a chance on doing what you love." What I have learned from this is to follow your dreams. The business world is terrifying, yet exhilarating. The options are endless. I have moon goals for myself as well as star goals. Shoot for the moon and if you fail at least you'll land upon the stars that you have put in place.
What does entrepreneurship mean to you?
The ability and freedom to create something that you're passionate about.
How do you market your work?
I market my work by putting up lawn signs in my area of production. I also currently have three employees who go cold calling, which is going door to door and offering homeowners free estimates.
What's next for you?
After running a College Pro franchise in my hometown, I took a semester to travel through Europe. From the many talks with my fellow franchisees Alex and Eddie, along with my General Manager, Nicole, I came to the decision to run a franchise again. Currently I am living in Victoria planning on doubling my business and growing an elite group of employees while once again providing 100% quality work. I am living every day to the fullest and planning to potentially challenge my MBA at Royal Roads University in the future.
Anything you'd like to add?
College Pro is by far the hardest thing I have ever gone though, yet it is also the most satisfying. The amount that you grow and learn from a College Pro experience is mind-boggling. I have made friendships that will last a lifetime and gained experience that will carry me to my future ambitions and dreams.
ED. Note: Do you know a student with a great story? They don't have to cure cancer, but that's a good start. Send us an email with their contact info at editor@studentlifenetwork.com.