Startups have been changing the business ecosystem. There's an unparalleled energy, creativity, passion and drive. And the job openings at startups have skyrocketed, but are also highly coveted. We sat down with Sarah Stockdale, the manager of Tilt Campus Ambassadors at Canadian universities and colleges, to discuss startup life, tips and tricks for interviewing, and ultimately how to land a job at a startup.
Here's part one of our discussion.
Good day, Sarah. Tilt is up to some pretty awesome stuff. Tell SLNers about Tilt and the work you do there.
Tilt is the easiest way to pool money with friends for events, parties, fundraisers or even to split bills! Our headquarters is in San Francisco, and we're quickly growing in Toronto. I work on the team bringing Tilt to Canada, and my job is to grow Tilt in the North. I also manage an amazing team of Tilt Campus Ambassadors at universities and colleges across Canada.
Right on. We hear you were an awesome Don at Wilfrid Laurier. How did you go from student life to work life?
Long ago I was a student (OK, not so long ago!) and I was a Don at Wilfrid Laurier and really involved in student life there. I loved it! Then I went to grad school at Ryerson and continued to work in student life. After graduation I migrated over to tech, and worked in business development at a finance startup called Wave for two years before joining Tilt!
What's life like at a startup like Tilt?
It's really exciting. Seeing the incredible things people make happen using Tilt… I mean, everyday something pretty huge happens.
Corporate jobs are a lot of routine and meetings, where startups are all about having ideas, executing them quickly, testing how well they work, learning from the experience and starting the process over again. I get to work with incredibly talented, smart, and fun people on a product I believe will change the world (is that cheesy? Yeah, but I don't care.). No two days are the same, it's awesome.
What's the coolest Tilt sourced project in your opinion?
That's a hard one! Two of my favourites are a huge burlesque cancer fundraiser event for a friend battling lymphoma, and the a couple of guys Tilted a Foo Fighters concert in their hometown.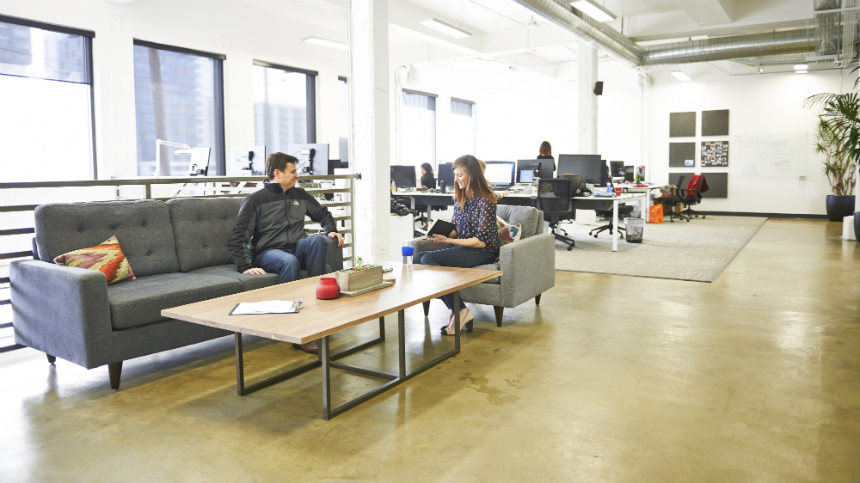 During your time at Tilt, how many students would you say you've interviewed?
Oh, I've interviewed hundreds of students for Campus Ambassador positions, Co-ops and for Internships from every university in Canada.
Whoa! You're well versed with hiring students. What are your top 3 tips for students applying to be a student ambassador at Tilt?
You should "get" what we're all about before you apply. Do a little homework on the company. Also, use Tilt before you apply so you'll have good questions and comments about the company.
Be yourself. Corporate job interviews are a lot about standard form cover letters, awkward handshakes and wearing uncomfortable clothing. Startups folks hate that stuff. I don't want your "Dear Sir/Madam" cover letter, I want to know who you are, what sets you apart, and what gets you excited.
Have actionable ideas. This is a huge asset in any interview! It shows that you've put in some effort. I get excited speaking with students who have already planned out a couple of ways they are going to spread Tilt on their campus.
When it comes to interviews, what are some of the biggest no-no's?
I hate interviews that lack energy. I want to know that you're passionate about whatever it is you're telling me in the conversation. Get excited about the opportunity in front of you, and show it.
Continued in part 2…