Investing is confusing at the best of times, let alone during a global pandemic.
Check out these pointers, and then play Just for Funds for other personal finance tips and a shot at winning $1,000*!
We get the idea of investing our money (what little we have, anyway). We support it. We want to do it. But when it comes time to actually invest, things get dicey.
Where do we go to do it?
Can anyone invest?
What should we be investing in?
Where's Leo when you need him?
We're stuck.
Jessica Moorhouse, a millennial personal finance guru, empathizes with us. "Many students think they can't afford it or don't know where to start," she says. "So they get overwhelmed and they just don't. And they delay for five years."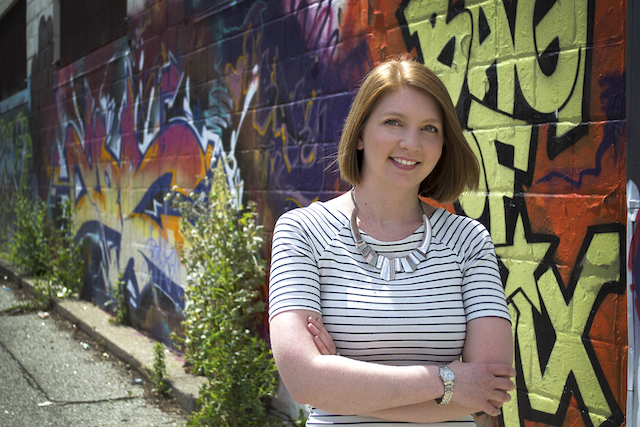 Sounds about right. So, with Jessica's help, we're laying out a few of the things you need to think about if you have investing on the brain.
Before You Even Start
Don't get excited about making bank à la Wolf of Wall Street just yet, tiger. These things should be more or less taken care of before you start investing, according to Moorhouse.
A Financial Plan
She says one of the most important things when considering investing is to get a good sense of where you're at financially, so you can know where you can go and how you'll get there. "Keep track of your spending, your net worth, and create a budget," are her words of wisdom. The CIBC budget calculator is a great tool to help you do just that.
Why? Think about it like this: asking Google Maps how long it takes to get to Getrich Street and not knowing where you're starting from, well, that's setting yourself up for failure. Check yo self before you wreck yo self – financially.
Have An Emergency Fund
"You don't want to have any barriers to some of your money, because if there's an emergency you're going to want it right away," Jessica explains. Typically, an emergency fund is about three to six months' worth of your living expenses squirrelled away in a place you can easily access it (like a  savings account), but Jess likes to say you should have whatever amount makes you happy and makes you feel safe.
"Different people have different comfort levels, so listen to your gut." Some investments lock your money away to a certain degree, so they're harder to get back on a whim or quickly in case of an emergency.
Pay Down Your Debts
It doesn't make sense to have money sitting in a low-earning investment vehicle if you have a debt growing at a faster pace. There's a term for that: losing money. Credit card debt is especially harmful to have hanging over your head, because it grows at relatively high-interest rates, compared to, say, your student loan debt. So get the debt monkey off your back before you go ape for investing.
Your Next Steps…
Figure yourself out
"People always say, 'I want to start investing, where can I start?' and I say 'well, what are you investing for?'" Again, just like Google Maps works best when you actually know where you're going, investing is similar because your route depends on what you want to do with your money.
Are you investing for retirement? A first house? Just because? If you're investing for retirement, for example, you'll feel more comfortable locking your money away in a longer-term investment, but if you're just gunning for a post-grad Eurotrip, you'll need access to your money way sooner.
Be honest about how much you're willing to lose
"Risk tolerance is the amount of psychological pain you're willing to take for your investments," Jess says. Because the potential to lose all (or just some) of your money in an investment–any one of them–is very real. How high is your tolerance? She recommends figuring out what your risk tolerance is, to know what kinds of investments you can or should stay away from. You can figure this out by speaking with a CIBC advisor.
Typically, investments that offer the lowest returns are the least risky. For example, government bonds are often seen as safe investments as they come with a guaranteed rate, however that rate tends to be fairly low. And on the flip side, stocks can grow in value really quickly, but drop just as fast, and with no guarantee. If you're afraid of losing all your money, that's a sign you might not want to put your money in something high-risk.
Know your options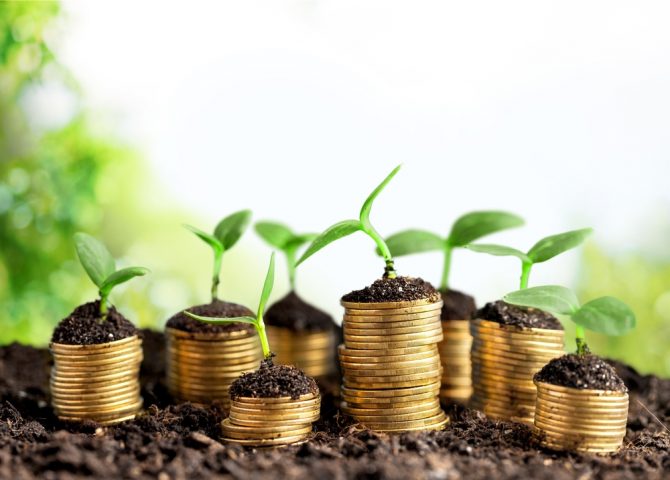 In Canada, here are some of the options you have for things to invest in:
Mutual Funds: a pool of combined investments that multiple people pay into that is tended to by a professional money manager.  Units are bought and sold once per day based on the net asset value of the fund.
Index Funds: a type of mutual fund whose combined investments are made up of stocks or other securities that mimic a market index, like Standard & Poor's 500 or S&P/TSX Composite Index.
ETFs: short for Exchange Traded Fund, these are similar to mutual funds in that they're based on a combination of investments, but they trade on a stock exchange like a stock, so they experience price changes throughout the day as they are bought and sold.  ETFs typically have lower fees than mutual funds.
Savings Account: An interest-bearing deposit account held at a bank or another financial institution that provides a modest interest rate.
Stocks: shares of a company, which represent ownership and a claim on part of its assets and earnings.  You can sell for a profit if the market value of the ownership increases, or if the company pays dividends on its shares, you can keep and earn dividend income on the shares.
Bonds: a loan to an organization (like a company or a government) for a certain time, which you earn interest on.
GICs: short for Guaranteed Investment Certificate, usually offered by a financial institution, it's an investment that guarantees you will receive both your original funds invested (principal) along with a guaranteed rate of return (interest) after an agreed-upon period of time. Due to its low-risk profile, the potential for growth is generally less than other higher risk investment products such as stocks or mutual funds.
Market-Linked GICs: gives you the potential for a higher return based on market performance, while ensuring your principal investment is protected.
Real Estate: buying, selling, renting, and managing real estate (like a house, property, or condo) for profit.
Gold, Precious Metals & Gemstones: buying and selling gold, precious metals, and gemstones for profit.
So What?
Some people make entire careers out of investing. And if all this seems complicated, or you have a feeling this is just the tip of the iceberg, good. You're not meant to become an expert after reading just one blog article, or even four.
The good news is you have a lot of resources on the Internet to learn more and help you get started. A couple books Jessica recommends to start wrapping your head around investing are The Millionaire Teacher, The Value Of Simple, and Canadian Couch Potato.
Less Confused About Investing?
Your Chance to Win $1,000
Play this month's round of Just for Funds and you'll be in the running to win a $1K prize. 
Brought to you by CIBC. General information not about CIBC Financial products is provided for your reference and interest only. The above content is intended only to provide a summary and general overview on matters of interest and is not a substitute for, and should not be construed as the advice of an experienced professional. CIBC does not guarantee the currency, accuracy, applicability or completeness of this content.
* NO PURCHASE NECESSARY. Open April 17th 2020 at 4:00 pm Eastern Time ("ET") to May 15th 2020 at 11:59:59p.m. ET to legal residents of Canada who are sixteen (16) years of age or older and are current students of an accredited Canadian university, college or secondary school. One (1) $1,000 prize available. Odds of winning depend on the number of eligible entries received. Math skill test required. Full Contest Rules available here.