Moving out seems like the ideal choice for many, but feeling homesick is a very real circumstance for many students.
While it may be hard to imagine yourself missing a house you spent years in, homesickness is also a result of feeling lonely, having a lack of control over your present environment, and being forced to adapt to a new or unfamiliar routine.
So what should you do to combat this physical disconnection from your family and friends? Well, grab your trusty teddy bear and read along.
Bring a Piece of Home with You
Make your dorm room or your apartment feel like home. Photos, letters, and other mementos go a long way in adding familiarity. Make adjusting to your new residence easier by redecorating your dwelling into a home away from home.
Maintain Old Habits and Build New Ones
Your habits do not have to undergo a complete 360 after you move out. Were you a bookworm all your life? Volunteer at the library, join a book club, the options are endless. A well-rounded person participates in ordinary activities and occasionally steps out of their comfort zone. You could even make a few new friends along the way. At the very least, you'll have something to look forward to every day.
Engage in a Variety of Conversations
Find a counsellor at school to talk to or hang out with other students. Call your parents and connect with your old pals. If you seriously need to see your family, but they can't make the trip to see you, Skype and FaceTime are your best friends.
Be a Busy Bee
When you have too much free time, you might spend it moping around in your room. Find something meaningful to do to help keep yourself distracted. It's good to be busy so long as you don't get too stressed out. Join a club, hit the gym, explore your campus, you get the idea.
Go on a Social Media Detox
Seeing everyone else enjoy his or her university or college experience while you're unhappy with your own will likely make you feel worse than you already do. Embrace the present moment. You'll be graduating university or college before you know it. Go out and live a little.
Have a Regular Check-Up
Looking after your physical, mental, and emotional health can counteract homesickness. There is no excuse to not be exercising regularly and eating right. After all, a healthy body coupled with a vigorous mind does wonders for your mood, not to mention your grades.
Document Your Journey
You can write about your day and post your diary entries on a blog. Take pictures of your campus and share the best images on Instagram. Record videos and publish exceptionally funny moments on YouTube. It doesn't matter how you go about it, but documenting your university or college life gets you to appreciate your experience that much more. You'll remember these memories for years to come.
Congratulations to Jevaughn Reynolds from Humber College, Winner of Week 9 in CIBC's $10K Study Break!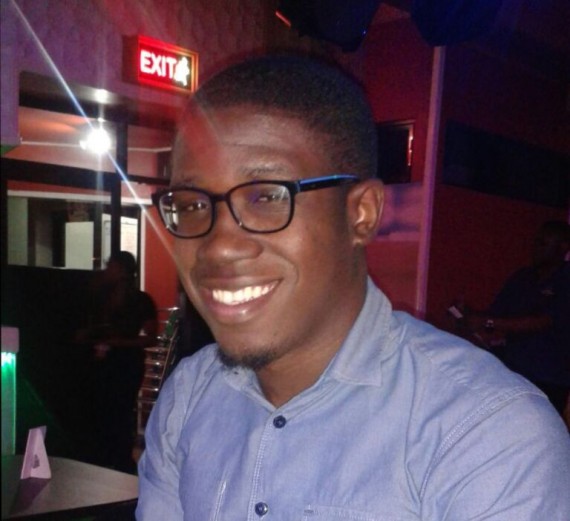 Enjoy that $1,000 study break, Jevaughn! For your chance to win, see this week's challenge.