Here's how Ayesha Badiola, a Sports Illustrated Kids and Back-to-School Reporter for CBC Manitoba, used the COVID-19 lockdown to grow her professional network.
Last spring's setback has raised some serious social and economic questions, particularly for young people entering Canada's job market. Here at SLN, we all want to know how the COVID-19 pandemic is impacting the different industries we know our members are interested in. But more importantly, we want to know how our members, like you, are starting to shift their job hunting strategies in response to the current conditions.
To kick things off, we spoke with high school student Ayesha Badiola. She's a major basketball fan, TikTok enthusiast, Kid Reporter for Sports Illustrated Kids, and CBC Manitoba's Back-to-School Reporter.
How and why did you initially get involved with Sports Illustrated Kids?
Growing up in the Philippines, zeal for basketball was everywhere. Despite its popularity, I was never interested in the game due to the lack of female representation. I was taught that sports were strictly for boys. But when I was about nine years old, I remember watching television and the iconic Raptors on TSN graphic popped up. A beaming sideline reporter with a mic in her hand instantly inspired me to get involved in the world of basketball. To this day, Kate Beirness continues to inspire me and serve as a role model for women in sports media.
I discovered Sports Illustrated Kids initially through a Google search. I was looking for writing competitions and knowing that I'd like to cover basketball in the future, I applied to an opportunity without expecting much. In June 2019, my dad received an email regarding the program. I had been selected as one of 10 students across North America to be a Kid Reporter! If I'm not mistaken, I am also the second Canadian to be chosen.
Prior to the pandemic, you had been interviewing professional athletes, coaches, and media personalities from across Canada. Can you tell us a bit about that?
Kid Reporters pitch ideas to our assigned editors, and It's our task to research events we'd like to attend and people we're interested in interviewing.
I kicked things off with a local story on Southland Church's middle school basketball camp, where I also coached. The camp facilitated a week of drills and competition where we built and developed a sense of integrity and teamwork which the article emphasized.
Then, Team Canada Basketball came to Winnipeg where I had my media scrum debut. As a part of the media, I got the best seats in the house: courtside! It was after the game that I asked Raptors' head coach Nick Nurse my first in-person question.
I interviewed Reina Iizuka, USport's first female football player. She attends the University of Manitoba, and it was important to me that I use this platform to amplify women in sports.
Many of my stories were local, one on successful twin hoopers and the other on Southeast Manitoba's Filipino Basketball League. On the CFL side, the Bombers came off a Grey Cup championship and I interviewed hometown hero Thomas Miles.
In December, I had the opportunity to experience press box life. I interviewed Winnipeg Jets' Mark Scheifele after a nail-biting game against the Blues. We talked about being an example for youth and others around the league.
How did COVID-19 impact your work with Sports Illustrated Kids?
The purpose of the program is to experience what it's like to be a reporter, interviewing in real life, participating in scrums and such. The pandemic made this impossible.
Athletes and media professionals were stuck at home. But, that allowed me to interview my idol, Kate Beirness. We talked about her annual summit, Her Mark, which aims to empower girls in sports through interviews with Olympians, fitness stations and other activities. Due to the pandemic, the summit had to go virtual, which aired on TSN back in April.
Learning how to create connections came in clutch. I connected with Nike Canada's communication director which led me to interview WNBA star, Arike Ogunbowale on Mamba Week. Her idol is Kobe Bryant and she's working every day to further his legacy.
How have you been optimizing your time during this lockdown to benefit yourself personally and professionally?
Much of my time is spent on articles, networking and learning all about the industry of sport media. In a virtual meeting, TSN and BarDown's Marissa Roberto encouraged me to take advantage of the time the lockdown has provided me with. I've been using it to work for myself and my future. The foundation I'm building in high school will be valuable when I enter the world of university, internships and job hunting.
To be transparent, I'm not the greatest at taking care of myself. I'm a workhorse who finds it difficult to stop, breathe and rest. Experiencing burnout is familiar to me. However, I've forced myself to place limits and schedule my day. I'm slowly getting better at it, or at least trying to!
TikTok has helped me learn a lot about networking. It may sound silly, but it's beneficial. There are a ton of career, networking and school tips in the app and I've used a lot of it!
You mentioned the pandemic has led you to create connections with sport media professionals from TSN, ESPN, Nike and has even landed you a freelance gig with CBC. Can you explain?
The interview with Kate Beirness also connected me with a communications coordinator for Bell Media. She has encouraged me and I'm convinced that she's the nicest person on Earth.
For ESPN, I reached out to an editor who connected me with a senior deputy of the company. She then gathered her team which consisted of espnW editors and writers.
I've also connected with NBA Canada which still blows my mind to this day. No words come to mind since I've been left speechless ever since.
The gig with CBC Manitoba started with an email, inquiring about opportunities, to a reporter. She then forwarded my note to producers and one got in touch with me. We brainstormed and eventually landed on a back-to-school series since we're living in unprecedented times.
With the extra time on my hands, I scoured the internet for professionals working in the sports industry. Whether they're a reporter, an editor or a communications director, I reach out. This is like LinkedIn, but the underage version (since I'm only 15). Once I find their emails—it's usually on their social media—I research their role, what they do and things they're involved in. Then, I craft an email that has a specific structure.
First, I introduce myself, talk about my roles, publications I write for and the story of how I discovered my passion for sports and media. Then I write about what I admire about them and their work. I then ask if they'd be interested in connecting with me through a virtual meeting.
What is your end goal in terms of a career in sports media and what steps are you taking to get there. What are some of the roadblocks?
My career goal is to cover the Raptors as a sideline reporter or a journalist. Like Beirness, I strive to empower young girls to find their love for sports. The community, experience and lessons one can learn from athletics are valuable. It's crazy how a remote control's power button has led me to unimaginable and unforgettable moments.
In a perfect world, I'd get the job right out of university. However, life comes with roadblocks, twists and unexpected turns. The sports media industry is competitive, and life after high school will not be an easy feat. First, I will study journalism, broadcast communications or sport media at university. Next is what I believe will be the most critical part—internships. Not only are internships a valuable experience, but it can also lead to jobs and connections. From here, as of right now, the path is unknown because this industry is quite unpredictable. Someday, I hope to be standing on the sidelines or analyzing the game with a laptop in front of me.
What is your biggest pain point right now, and what kind of support do you need or would benefit from?
When the pandemic hit, I realized how important a sense of community was. I would benefit from more human interaction, which is difficult to do right now. Networking and meeting different people from the industry have helped.
Recently, my school has transitioned to online learning which has been tough. But, the flexibility of attending classes every other day was something I appreciated. It allowed me to work on personal projects and take the time to get my foot further in the door with sports media.
---
Thanks to the help of our friends at CIBC, we're able to show up for Canadian students, amplify their voices and help them navigate a competitive hiring climate. Earlier this year, CIBC even helped us create a series of digital workshops including the Job Hunters Playbook With Stephen Sills. The workshop helps students hack their job search using personal branding, websites, and networking – skills that Ayesha has shown at only 15 years old. We wish Ayesha the best of luck with her bright future in sports media!
If you, or someone you know, would like to offer a story to our "Students with Stories" series, please contact us here.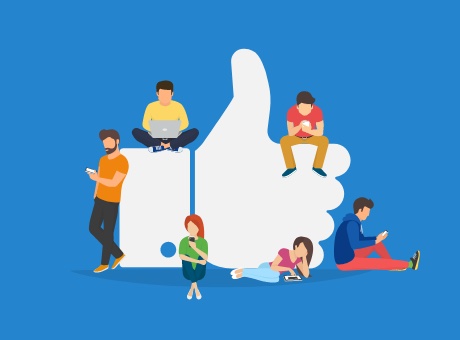 Student Life Network
Access more great student content