Did you know that there's a soil crisis in Ontario? We didn't. But thanks to our friends Emma Kirwin and Asad Jalib from Brock University and their project, DirtMarket, we now know a little more about the issue and what a potential solution could look like.
Emma and Asad founded DirtMarket, which is an online marketplace that enables beneficial soil reuse by connecting construction sites that need soil with project sites that have it. Basically, it's like an Airbnb for soil.
Their initiative was so impressive to us that they not only won $5,000 during our first ever Remarkable Students Competition in April, but they also took home the grand prize of an additional $5,000 for having the Project Of The Year!
Since the DirtMarket team is walking away with $10,000 thanks to the support of the competition's sponsor, CIBC, we wanted to chat with them about how they'll use it towards their project.
Here's what we learned.
Can you tell us a little bit about yourselves?
Emma: I'm graduating from Brock University this fall with a BA (Hons.) and previously worked as the Editor-in-Chief and President of Brock University's newspaper. I've also dabbled quite a bit in various communications and marketing projects.
Asad: I recently graduated from Brock University with a BBA (Hons.). While at Brock, I was the President of the Brock University Student Unions. I worked on the construction phase of a 15,500 sq. ft. fitness center, the introduction of free menstrual product dispensers across campus to support menstrual equity, and the 4M reduction in student fees to support students financially during the pandemic.
Can you expand a bit on what DirtMarket is and your motivation behind it?
In a nutshell, we connect our members who have excess soil, with those who need it to promote beneficial soil reuse. It helps save earthmovers time and money by reducing trucking fees and eliminating landfill fees. We are another tool for developers, construction teams, and anyone else who moves soil to have in their excess soil management toolbox.
Our inspiration came from first-hand experience dealing with illegal soil dumping. We knew there had to be a better way for earthmovers to manage their excess soil, so we created an online platform to do exactly that.
How did COVID-19 influence or impact your platform?
For the first couple of months during the lockdown, we were unable to visit job sites and connect with our members in person. However, we made the most of the pandemic safety measures and were able to launch successful digital marketing campaigns to reach our target market online.
Can you tell us a bit about your experience with SLN's Remarkable Students Competition?
It was a great experience! The application for the competition opened lots of meaningful conversations among our team about our value proposition, why we feel we are working towards a remarkable solution, and how to effectively portray these messages to the judges and voters.
The video pitch allowed us to practice our pitching skills and dial in how we want to articulate what our company is all about in less than 5-minutes. Overall, this competition opened up lots of conversations within our team, but also with voters who reached out to us to hear more about DirtMarket.
What did you learn from the competition?
Through the Remarkable Student Competition, we learned about how to create an effective pitch through video and how to concisely articulate our mission. We also became more aware of the immense amount of support that surrounds us from the Brock community, as well as support from industry leaders and our networks who learned about DirtMarket through the Remarkable Students Competition.
How has the $10,000 award from the Remarkable Students Competition influenced your plans for DirtMarket?
The prize from the Remarkable Students Competition allowed us to invest resources into marketing and growth. We've also been able to invest in our SEO strategies and research, which has helped make us more accessible to our members and helped us grow our platform organically. We've been able to cover some of our operating costs and launch our revenue model sooner than expected due to the extra cash provided by CIBC.
What do you want students or other Canadians to know about DirtMarket?
Ontario is running out of landfill space. Every year we excavate over 25M metric tons of soil, while only 125M metric tons of landfill space remains. On top of that, the CO2 emissions and the wear and tear on our roads from dump trucks constantly moving long distances – there has to be a better way. We hope that fellow students and Canadians explore the environmental and financial benefits of beneficial soil reuse, and support initiatives that promote reuse however they can.
What has been the biggest learning curve for you since launching DirtMarket and what kinds of factors and/or strategies have helped you overcome them?
The biggest learning curve for us at DirtMarket has been moving with the needs of the construction industry and maintaining a low-cost, yet optimized, company. We have pivoted and adjusted our business since our launch to best adhere to the needs of the industry based on user feedback and our own research. To do so, we frequently talk to our users and meet with our team to determine the best course of action based on the feedback we receive.

What has been your biggest accomplishment so far during COVID-19 and why? How did you accomplish it?
Launching our website during the pandemic has been our biggest accomplishment. There have been lots of unique obstacles while we launched our business, gained traction, and expanded our platform to reach all over Ontario. It has required a lot of long hours and hard work, a passion for what we do, and a genuine belief that our platform will innovate the construction industry. We also had plenty of fantastic support from our networks and through opportunities such as The Remarkable Students Competition.
What is your biggest pain point right now, and what kind of support do you need or would benefit from?
Our biggest pain point is accelerating growth through digital marketing initiatives and developing an on-the-ground sales team. Additional connections in the construction industry to help with our word-of-mouth growth would be very beneficial, and the Remarkable Students Competition has definitely helped start that networking journey.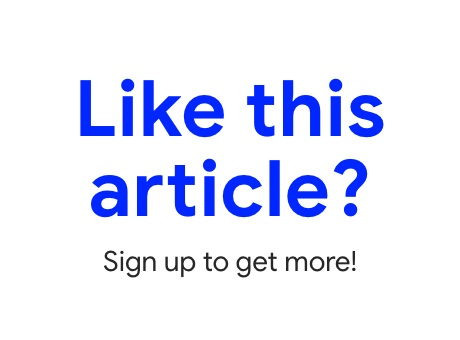 More great content for students