Where does COVID-19 leave the next generation of frontline workers? We asked Tenaye Yun, a first-year nursing student, to find out.
If you're not in the business of manufacturing face masks, sanitary wipes or toilet paper, you can probably agree that the COVID-19 pandemic has been a pretty sad time for society.
I mean, the world came to halt while we sat at home in our tie-dye sweatsuits watching the stock market dip, unemployment rates rise, and our Facebook friends spontaneously transform into infectious disease experts (*EYE ROLL*). Not to mention, we watched the entire world develop a really weird fondness for a convicted zoo operator in Florida.
We've seen some things, man.
But when we were scared and filled with uncertainty, we learned quickly that it was the essential service and frontline workers holding our families and our livelihoods together. Think about it. What would we have done without our delivery workers? Or without our grocery store clerks filling the shelves? What about the temp workers that jumped to the scene, helping companies fill their operational gaps so that we could have access to our basic necessities?
Let's face it. We wouldn't have been able to combat this literal gong show without the selfless help of our frontline staff. Period.
So, we spoke with Tenaye Yun, a first-year student at the University of Alberta, to get her insights on how COVID-19 would influence her decision to study nursing. Plus, where she thinks this pandemic will leave the next generation of frontline workers.
We Need to Put the Human Back in (Human)ity.
Tenaye shared with us that she had always wanted to be involved in healthcare and the medical field. But when it came to choosing a program for school, nursing and immunology were at the top of her list.
While she initially leaned towards a degree in immunology, she ultimately chose nursing because she wanted to connect with individuals and their families both professionally and personally.
"I should point out that while I want to eventually end up teaching or in research, I would need to use my undergraduate degree first. As a registered nurse (RN), I would be directly and immediately responsible for my patients. Working with an undergraduate immunology degree, my role would be more of a supporting one. The COVID-19 pandemic is the main reason why I decided that [I wanted to connect with] individuals both professionally and personally. I have now seen how humans need a personal connection in times of distress. It is deeply upsetting to think about how this virus has isolated people during a time when we need to support each other."
Tenaye recognizes that the pandemic has further exposed weaknesses within our healthcare system, especially when it comes to limited research in infectious disease.
"I am still very interested in research, particularly on the effects of chronic and latent infections such as HIV and zoster. It impacts such a large number of people and with the population aging, immune systems are undergoing changes which can then result in changes to the infection. Whether it is the reactivation of latent diseases or the suppression of immune systems allowing infections to spread, I want to know about the human side of the problem. I want to learn about how it affects people's lives on a personal and emotional level."
Basically, up until this point, immunology research has focused heavily on preventing or controlling the reactivation of infections. But Tenaye, being an up-and-coming healthcare provider, would like to see more support for those who didn't receive preventative measures, or for those that are in the thick of their infection.
"From my understanding, nursing research is about improving the nursing process, [which means] improving the patients' quality of life and I think this is the key to a healthier and more optimistic future."
COVID-19 May Redefine What it Means to Be a Nurse in Canada.
On a similar note, Tenaye believes that the COVID-19 pandemic has started to shift what we should expect from our nurses.
"I think the role of nurses has changed a lot during the pandemic. With so many people in the healthcare system alone and isolated from their families, it falls on the shoulders of healthcare providers such as nurses to provide more emotional support. [Our new normal might demand healthcare providers to be even more] compassionate, empathetic, kind and that can adapt and work [under unprecedented circumstances]."
Are We Really All in This Together?
Speaking of more support, The Canadian Human Rights Commission recently admitted that:
"Not all communications surrounding COVID-19 have been done in an accessible format, and not all services, including health and delivery, are accessible. Refilling a medication, getting groceries or fresh air, may not [always] be possible."
Plus, with people's lives being turned upside down, anxiety and stress will affect nearly everyone to some extent.
"For people with mental health issues, isolation can worsen existing conditions, and many do not have the means or support to help them through these challenging times. The mental health and well-being of all Canadians must be considered as the current situation evolves."
Not only that, but they've also spoken to the fact some communities may experience greater challenges over others. For example, in northern, remote, isolated, and urban Indigenous communities, there may be 10 people living in a space designed for two or three – making social distancing, self-isolation, or quarantining more difficult.
Even Tenaye shared that:
"[A common misconception] about this pandemic is that we are 'all in this together'. Each person has been placed in their own unique situation and grouping all individuals under one umbrella is unfair to those who feel as though they are coping well and unfair to those who feel as though they are struggling. By pushing the idea that everyone is going through the same thing and is suffering equally really undermines individuals' problems. That is something I have been wanting to get off my chest for a while!"
I think the message that Tenaye is trying to drive home is that we won't be fully 'all in this together' until we can ensure that each of us has an equal opportunity to overcome this thing. Physically. Emotionally. Financially.
Students Still Need More Support.
When it comes to supporting students through all of this, Tenaye believes that it really comes down to understanding and assurance (in her case, at least).
"Transitioning from high school to university is hard enough [at the best of times]. It will take time to adjust and everyone will go at their own pace. There is an assumption that once you turn 18 and start university, suddenly everything makes sense in the world and you will be able to navigate it on your own. But, that is not the case. The world we live in now is ever-changing and having [access] to guaranteed resources would put a lot of people at ease. Specifically, having programs that can consolidate advice and support would be beneficial. Ideally, I would want to see [more] online and in-person [platforms] that can connect individuals to resources they need, whether it be academic, financial, or mental health-related, quickly and without any strings attached."
Our 'Students with Stories' series is just one of the many ways our friends at CIBC help us further support the needs of Canadian students. Together, we are striving to find new ways to let the next generation lead the way as we collectively work towards a more optimistic future. We wish Tenaye the best of luck in her studies at the University of Alberta!
If you, or someone you know, would like to offer a story to our "Students with Stories" series, please contact us here.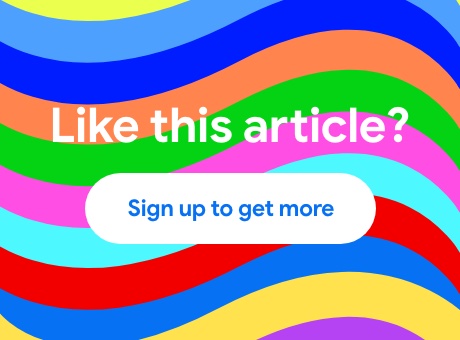 Student Life Network
Access more great student content