Tips on how you can use the experience you pick up as a student to propel yourself ahead in your career as an accountant, a consultant, or eventually, a c-suite executive.
If you're already thinking ahead to your career, you should be listening to the Leaders of Tomorrow podcast. It's where you can find insider tips and interviews from the 8-figure Student Works Management Program to help you become a leader of tomorrow.
We picked out a great recent episode to listen to right now. Or, you can keep reading for a recap with some advice on how to succeed as an accountant or consultant.
In this episode, Student Works Management Program head coach Chris Thomson interviews Chris Reynolds, founder and managing partner at Venn Capital Partners. This young professional impressively turned corporate partner by the time he was 30 (that's really fast). That's because he was always a hustler with drive, he just needed help focusing his ambitions.
As a student, Chris was unsure of what he wanted to do with his career. So, he cast a wide net and took up a number of summer jobs to gain clarity and build a foundational skillset. One of those essential positions to his growth was with Student Works.
Between Student Works, starting his own venture, and working as an investment banking intern in London, he learned both the importance of picking the right summer job and the importance of putting yourself out there as much as possible.
The payoff for Chris was huge. He gained confidence by tackling big challenges early on and eventually headed to work as an intern with KPMG in 2009, before working his way up to being a senior accountant/consultant by 2013. It obviously took some grinding to get there but Chris's drive for self-improvement helped pave the way.
From there, Chris moved to McKinsey & Company, another massive organization, but only because of his strong experience and entrepreneurial spirit at places like KPMG and Student Works. It was here that he got to fully realize his broad skillsets as a problem solver, coming up against new challenges every day as an associate partner and consultant.
And why stop now? Given the success he's found in pushing himself, Chris is currently launching a hedge fund…in the middle of a pandemic. Don't believe it's a good idea? Tune in to hear him back it up.
Looking to propel yourself ahead of your peers and make partner quickly at a prestigious organization like Chris did? As an aspiring account or consultant, it's worth listening to everything in this episode of the Leaders of Tomorrow podcast.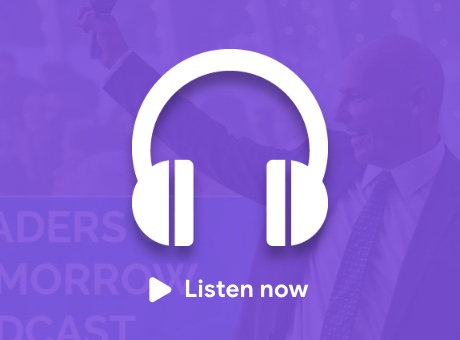 Podcasts
Check out more episodes of the podcast