Article sponsored by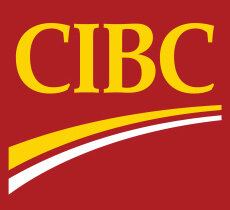 Learn how to make money from home, and test your knowledge with Just for Funds. You might win $1,000†!
Trying to land a summer gig is hard enough at the best of times – let alone during a global pandemic. I mean, current circumstances have impacted the economy in ways that have surpassed the limits of our imagination. That means the workforce is now even MORE competitive. So, many young people have shifted their employment-seeking gears towards remote opportunities like freelancing.
It's creative. It's available. And it's a great way to boost your skills for later use, when Canada's hiring climate, like, chills out a bit.
Plus, we aren't letting the coronavirus set us back. We're go-getters. We'll chase after our dreams and we won't settle for less (or at least when we do, we're already thinking ahead to what's next).
But before we get into the dos and don'ts of freelancing, if there's anything Freelancers love it's an opportunity to make a little extra cash wherever possible. So, good news! For a limited time, you can enjoy up to $95‡ in total value with CIBC and SPC Student Offers. You can get $601 when you open a CIBC SmartTM for Students account and complete qualifying actions, $25 cashback after you make your first purchase within 4 months of activating the CIBC Dividend® Visa* Card for Students2, and a $10 value SPC membership free every year as an eligible CIBC student client3.
Welcome to the freelancer and side-hustle generation. And let me tell you, the hustle is REAL. But side-hustle money mistakes could really cost you. Let me explain.
How I learned the hard way…
I'm one of those millennials who started freelance writing and doing social media consulting for businesses early in my career. Freelancing gave me the ability to gain valuable experience while also enabling me to keep up with a very expensive life living in Toronto, one of the most expensive cities in Canada. I wasn't making a ton, but I also wasn't trying to given that I was a lucky one with a full-time career in my field already. However, this past year I earned more than I expected. I landed an international client who was paying me a good chunk of money to write for them. I loved it. It was easy to get lost in all the extra income I was bringing in and I completely forgot about what I was supposed to be doing financially.
It hit me when I received my notice of assessment after filing my tax return this past spring with the dreaded line saying I owed over $1,500 in taxes.
WHAT?! I almost fell off my chair.
It's no secret that they don't teach you much, if anything, about your taxes or financial literacy in school. I may know how to calculate the angle of a triangle but I have no idea how my taxes work even after years of math classes. I dragged my feet, paid the bill, and did my research on how I could make sure this would NEVER happen again to me. Unfortunately, I had not filed my tax return properly. In my research and talking to some money-smart people (thanks Dad!), I came across some tips that all side-hustlers out there should keep in mind so they don't end up blindsided like me.
Budget for taxes 
What I wish someone told me when I started earning more and more money from my freelance work was to actually budget for tax season. Money experts say to set aside around 25-30% of every freelance paycheque. It's always a good call to consult with a tax advisor to determine the appropriate amount of each paycheque to set aside. The easiest way to do this is to set up a separate account that you can't easily access and automatically deposit that 25-30% each time.
This straight-up sucks, I know. When you have worked your butt off and finally have money, the last thing you want to do is to save it to pay off a bill. BUT this will allow you to avoid some big problems if you get a hefty bill to pay when tax time rolls around.
Note: If you make over $30,000 as a freelancer in a year, you'll need to register for GST/HST.
Build a safety net
Build a fallback plan. This is money you set aside to help you pay for the cost of living or just that fun stuff you "can't live without" or have grown accustomed to. This could be as simple as putting aside a certain amount you earn each month to help make your ends meet (Say, 10 percent of every paycheque for example).
With freelance clients, work can come and go. You aren't guaranteed new projects and you never know when a client will pull the plug. Even if you have built out contracts (which you should) that protect yourself to some extent, you still don't have complete control over client demands and situations changing.
Start and contribute to your RRSP
I started a Registered Retirement Savings Plan (RRSP), not because I was thinking of retirement in my early 20s, but because my work at the time had a great program that matched my contributions. An RRSP can be a way around having to pay as much money when tax season comes along. Plus, it can feel much better contributing to an account that's all yours versus giving away your money to the Canada Revenue Agency. Your contributions can be claimed when you do your taxes, which in turn will help lower what you owe in taxes.
Bonus: when you want to buy a house later, you can use the money you've put into your RRSP as down payment through a program called The First Time Home Buyers Plan
Keep track of your expenses so you can claim them
Many people dive headfirst into freelancing and miss key opportunities to claim their expenses come tax time. As a freelancer, lots of things that you wouldn't think about may actually be claimed as business expenses when you file. For example, do you work from home? You may be able to claim a portion of your rent or household expenses like your Internet, hydro, phone bill, etc. If you use your car for the work you do, look into claiming a portion of those expenses. What about if you had a business meeting and bought your client a coffee or food? This may also be a fair game! I strongly recommend speaking with a tax expert to get the lowdown on the exact deductibles for each scenario, so that you can be optimizing all of these savings.
Saving your receipts and invoices throughout the year in an organized place will help make pulling this information together an easier task when tax season hits. Plus, you are required to have receipts and invoices for any expenses you claim in case you are audited and need to provide proof/documentation.
I've said it once, and I'll say it again. We are the freelancing, side-gig, side-hustle, whatever you want to call it, generation. However, we can also be the generation that jumps in headfirst without thinking through the repercussions. Make sure to keep the above things in mind when taking on your next project.
Plus, don't forget about the $95‡ in total value with CIBC and SPC Student Offers You can get 601 when you open a CIBC Smart for Students account and complete qualifying actions, $25 cashback after you make your first purchase within 4 months of activating the CIBC Dividend Visa Card for Students2, and a $10 value SPC membership free every year as an eligible CIBC student client3.
Plus, take this new-found knowledge about freelancing over to Just for Funds to test your knowledge, and you could win $1,000 just for playing!
As a hustling Freelancer, that extra bit of cash really starts to add up.
† NO PURCHASE NECESSARY. Open June 17th, 2020 at 4:00 pm Eastern Time ("ET") to July 15th 2020 at 11:59:59p.m. ET to legal residents of Canada who are sixteen (16) years of age or older and are current students of an accredited Canadian university, college or secondary school. One (1) $1,000 prize available. Odds of winning depend on the number of eligible entries received. Math skill test required. Full Contest Rules available here.
‡ The "Up to $95 in total value Student Offers" begins on June 2, 2020 and is available for a limited time consisting of the following components:
1 The Smart for Student $60 Offer begins on February 29, 2020 at 12:01 a.m. (ET) and ends on October 30, 2020 at 11:59 p.m. (ET). Offer only open to Canadian residents who are not holders or joint holders of a CIBC chequing account. To qualify, open a CIBC Smart Account for students and provide your email address. Within two (2) months, you must: (i) register for and sign on to CIBC Online Banking or CIBC Mobile Banking; and (ii) complete at least three (3) eligible Visa Debit purchases with your CIBC Advantage Debit Card® from the Account. Offer cannot be combined with any other offer, reward or rebate, unless otherwise indicated. The cash reward will be deposited into your account five (5) months after you have completed the required transactions. Other conditions apply. Visit a CIBC banking centre or visit cibc.com/studentoffer.
2 You can qualify for this offer if you apply and are approved for a new CIBC Dividend® Visa* Card for Students starting June 2, 2020. Offer is available for a limited time. If you apply and are approved for a new CIBC Dividend® Visa* Card for Students, you will receive a one-time $25 cash back on your first purchase made within the first 4 monthly statement periods. Cash back is awarded at the end of the year as a credit on your December statement. Offer applies to newly approved card accounts only; transfers from an existing CIBC credit card to a CIBC Dividend® Visa* Card for Students are excluded. This offer is not transferable. This offer may be withdrawn or changed without prior notice at any time. This offer may be revoked if you appear to be manipulating or abusing it, or are engaged in any suspicious or fraudulent activity, as determined by CIBC in its sole discretion.
3 The $10 SPC membership fee waiver for Students Offer: To be eligible for a free SPC membership, you must hold an eligible CIBC product at the time you register for the membership, which you must do through CIBC online or mobile banking. Eligible CIBC products include a CIBC Youth or Student bank account, Student credit card or Student line of credit. A complete list of eligible CIBC products can be found at cibc.com/spc. Joint account holders of eligible CIBC products are not eligible for membership. You must also be a legal resident of Canada who is fourteen (14) years of age or over, but under the age of thirty (30) years if the eligible CIBC product you use to qualify for the membership is a student line of credit. The membership will automatically renew and remain in effect for as long as you hold an eligible CIBC product.
The CIBC Logo is a trademark of CIBC. All other trademarks are owned by CIBC. * Trademark of Visa Int., used under license