We found the best survey sites that actually pay students, so you can make money from home.
Stuck at home and looking to make a couple bucks? Wondering how you're going to afford school next year with your summer job plans in doubt? There's a way for you to make money from home part-time.
Market research companies are always looking for new students to provide their opinions on everything from pop culture to new products. You might be thinking, "Can I actually make money from home with online surveys?"
You can, but only if you avoid all the scams. We tried some out and found the best, trusted survey websites that will actually pay you. So if you really want to earn, sign up for as many as possible and get started.
Opinion Outpost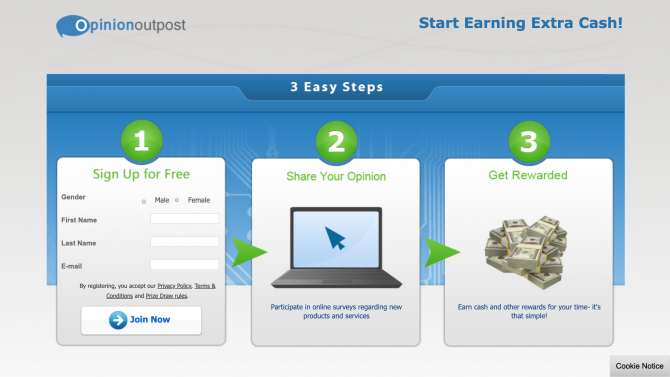 If you're looking for a quick payout, this is for you. You can cash out after amassing just $5, which can be done with only a couple surveys. Surveys can take 5-25 minutes but can pay out anywhere from $0.50-$5. Keep participating to access new surveys, then get paid out through PayPal or Amazon gift cards.
LEO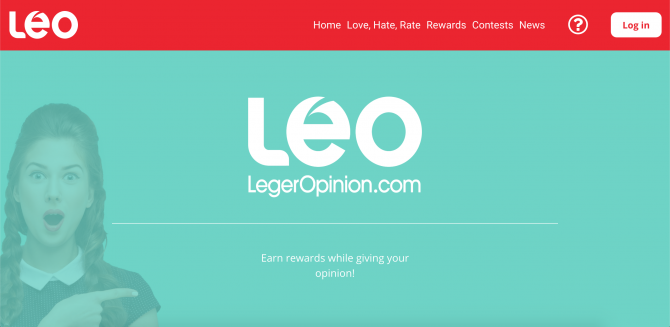 What brands do you love or hate? Rate them with LEO, one of Canada's largest opinion panels, with over 400,000 active participants. You just sign up for free, take surveys at your leisure, and get paid $0.50-$5 every time you finish one (they take about 8-10 minutes).
Swagbucks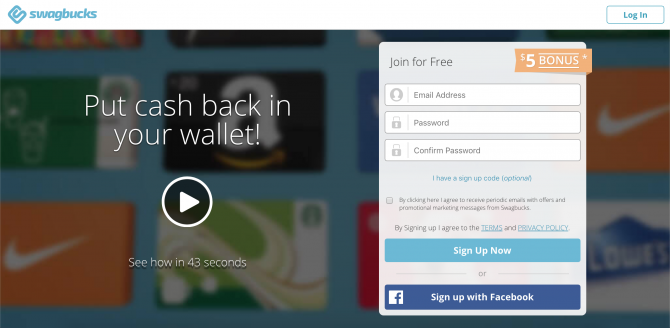 Earn free gift cards and cash for things you do every day. Answer surveys, watch videos, search the web, and find deals to put cash back in your wallet from Swagbucks. They've already given out over $175 million in cash and gift cards and you could be next to get some.
AskingCanadians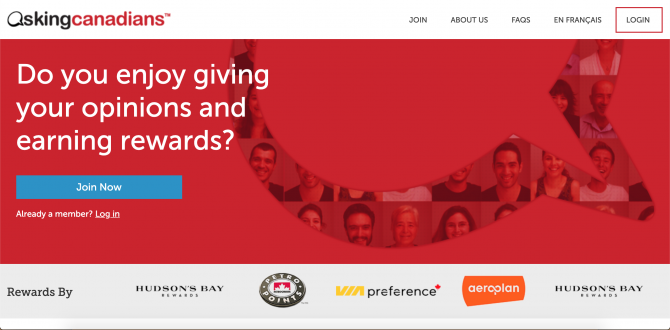 AskingCanadians rewards you for answering questions about Canada's biggest brands. Surveys are easy, quick, and pay in reward points and e-gift cards for Hudson's Bay, Aeroplan, VIA, and more. Earn points for every survey you complete and cash them out once you reach 500. Get started with 200 points, just for completing your profile.
For more resources on how to make money from home as a student, how to save what you make, and how to stay out of student debt, visit our student Money + Debt archive.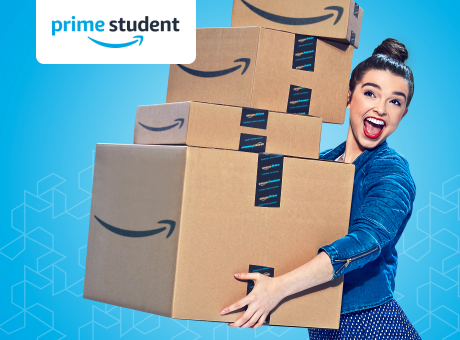 Offers
Save money from home with Amazon Prime Student