A group of BCIT students have created Ra Solutions to harness the power of the sun to combat global food waste. We spoke to one of their leaders to get a breakdown of this innovative student project.
Grown out of Enactus, a student-led group of entrepreneurial students, and named for the Egyptian god of the sun, Ra Solutions is developing solar dehydrators to enable farmers around the world to affordably and efficiently preserve their produce for up to one year, using only the power of the sun.
Brendan Banks is in the second year of his Marketing Management program at the British Columbia Institute of Technology and is also serving as the Vice-President and Project Manager for Ra Solutions. Here's what he had to say.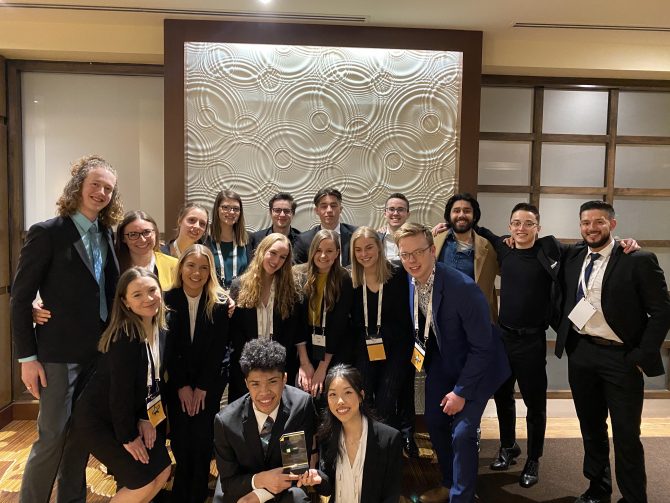 What inspired you to create Ra Solutions?
Approximately three years ago, a past president of Enactus BCIT was contacted by someone from St. George's University in Grenada asking for our help. They were experiencing food waste on local farms and were looking for a solution. That's when Ra Solutions was created.
How's it going so far? What are some recent milestones you've reached?
Right now, Ra Solutions is in a great position. Prior to the COVID-19 shut down our team had built and tested our third prototype and we were ready to ship models to Belize and Guatemala for real-world testing. Due to cancellations, we've had to postpone our shipments. In February 2020, our team won second runner up in the entrepreneurship challenge at the Enactus Regional Exposition in Calgary.
So what's the plan moving forward? What's next for you and Ra Solutions?
Looking into next year, I plan to stay at BCIT to do my BBA. I also plan to be a part of Enactus and continue Ra Solutions. Next year we should be able to sell our dehydrators globally and impact farmers allowing them to reduce food waste while creating a secondary revenue stream.
Tell us about some people or resources that have helped during your entrepreneurial journey.
Throughout my entrepreneurial journey, I've had help from some amazing people and organizations. Our two sponsors, HSBC and Samsung for providing us with grants, technology, and consulting. BCIT's Entrepreneurial Services helped with consulting and spreading awareness of the project. CARI (Centre for Applied Research and Innovation) the research facility at BCIT that helped us build and test our first and third prototypes. Our partnerships with Enactus Okanagan College who helped us test our first prototype and build significant partnerships with the NGO, the Gleaners, who has helped us with research and make connections with other global NGOs such as LOVE Guatemala, and Food for the Hungry in Ethiopia and Uganda.
All of this wouldn't have been possible without the help of an amazing team. Enactus BCIT's current President, Stephanie Uittenbosch, our Head of Engineering, Raynen Jamieson, and our Faculty Advisor, Tessa Jordan, have all been equally responsible for getting us to where we are today.
How are you managing to balance your other commitments with Ra Solutions?
It took a while to figure out how to properly manage my commitments. I've learned how to delegate work to other team members and have gotten tremendously better with my time management.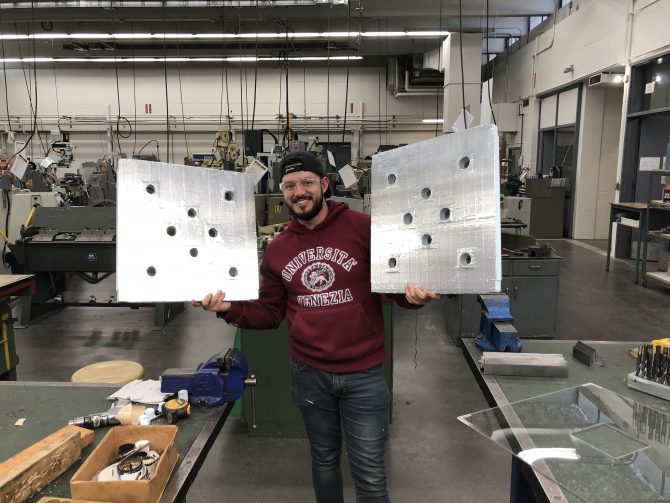 How do you deal with rejection when it comes to building Ra Solutions?
I think I've always been fine with rejection. I know that even if you're the nicest person in the world not everyone is going to like you. This is the same for anything. When people said no I didn't take it to heart, I just asked someone else.
What skills are helping you to make this dream a reality?
Some skills that have helped with the project as a whole are leadership skills to guide a team around a single vision, time management skills, and creative problem solving.
What advice would you give to a student who wants to follow a similar path as you?
Some advice for students that are interested in following a similar path would be: Don't worry about what everyone else is doing, take every opportunity that comes at you, and be decisive.
What's something you wish you knew before you started Ra Solutions?
There's really nothing I wish I knew before taking on Ra Solutions. All the mistakes or wrong decisions I have made along the way were all a part of the experience and a huge learning opportunity.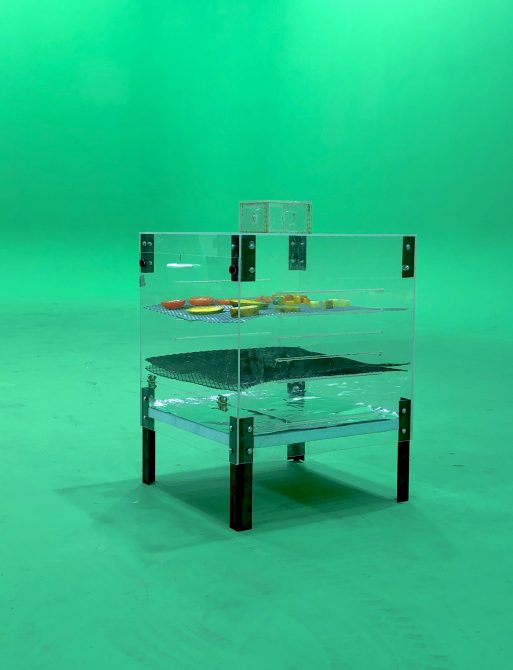 Who inspires you?
I am currently inspired by two people: In business, Bob Iger, the Executive Chairman at The Walt Disney Company as I look up to him as a leader and respect the principles that he follows in business. The second is Neri Oxman, a professor at the MIT Media Lab. I think it is very important to stay creative and Neri Oxman has challenged me to look at almost everything from a different perspective.
What advice would you give to high school students transitioning to postsecondary? And postsecondary students transitioning to their career?
I can't give advice to postsecondary students transitioning into their careers as I haven't reached that point myself but as for high school students entering the postsecondary world, it's one word: networking!
What is the best piece of advice you've ever received?
My mom told me to "think positive and good things will happen." Try to see the best in everyone and every situation. For example, you could get a flat tire but that flat tire could save you from getting into a bad car crash instead.
Keep your eyes on the SLN Blog for more student success stories and spotlights on Canadian students doing incredible things.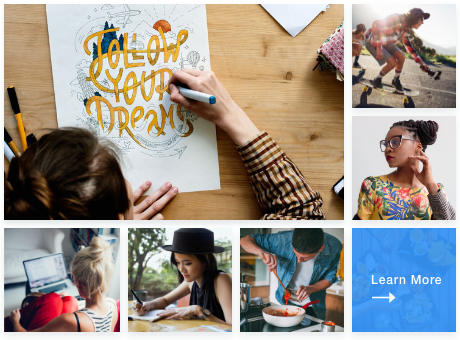 SLN Creators
Join SLN Creators to have your work featured