Got a birthday coming up? You should be celebrated! And what is a better way than to celebrate your special day than to cash in on a few freebies? That's why we created a list of some of the coolest perks that you can take advantage of to treat yourself.
Scream for free ice cream! Sign up for the Baskin Robbins Club 31 and get a free scoop on your birthday and discounts on birthday cakes.
Boston Pizza's MyBP loyalty program has some great perks including a free appetizer just for signing up. But one of the other ones is receiving a complimentary dessert to blow out a candle on your big day.
Calling all tea drinkers! Join the Frequent Steeper club and you can get a free cup of any of the speciality teas on your birthday day.
This is a Grand Slam freebie! Enjoy a free Original Grand Slam on your birthday. Valid picture ID must be presented at time of redemption and this offer is only valid on your actual birthday.
Looking for a way to celebrate your birthday? Then it's definitely worth joining the Birthday Fellowship to receive free admission to Medieval Times. Not only is Medieval Times a great way to celebrate your special day, but by signing up it includes things such as a free birthday dinner and other special offers too.
To all the beauty lovers out there, this is the best way to treat yourself on your special day. You must become a Sephora Beauty Insider and during your birthday month, you'll get a complimentary gift package.
Are you racking up those stars with Starbucks Rewards? If not, it's time to sign up for them because Starbucks should be a required stop on anyone's birthday because when you have a free Birthday reward, you are eligible for almost anything on the menu as a free food or drink item. You will receive a Birthday reward email notification for your free item and it will also include a special promotional code for 15% off the retail price of a single item at store.starbucks.ca. that will expire after 30 days.
A free burger? You bet! All you have to do is join the Burgers with Benefits Club and you get a free juicy birthday burger on them. Not to mention you'll then have access to exclusive contests/giveaways, and the top secret burger buzz.
Hosting a birthday brunch? Then this birthday deal is for you. Head to What A Bagel because with any purchase of six bagels on your birthday you get another six for free with no sign up required. You just need an appetite and identification to prove it's your special day.
Do you know of any other great freebies or perks to take advantage of on your birthday? DM us on Instagram or send us an email. We'll keep on updating this list!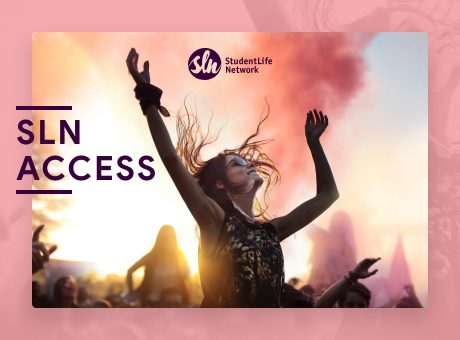 Giveaways
Win VIP Tickets to Concerts, Movies, and Events Across Canada