Forget about a traditional job application. McDonald's is now serving hungry Canadian job seekers unique 'Snapplications'.
A 'Snapplication' to McDonald's is exactly what it sounds like and our staff at Student Life Network is lovin' it!
For the first time in Canada, McDonald's—one of the largest employers of youth in the country—will be using Snapchat to hire young job seekers. Continuing the trend of McDelivery, Mobile Rewards, My McD's App, and Mobile Ordering, this new partnership with Snapchat is their latest commitment to bringing another level of convenience to guests through innovation and modernization by offering a new and convenient application process. And it's something that works in your favour!
Here's how it works:
STEP 1: Login to Snapchat on March 27th to access the McDonald's Canada lens.
STEP 2: Use the lens to record your video and save it to your phone for your application.
STEP 3: Click 'apply now' and follow the instructions to submit your application to the McDonald's Canada career website.
STEP 4: Congratulations, your application has been submitted!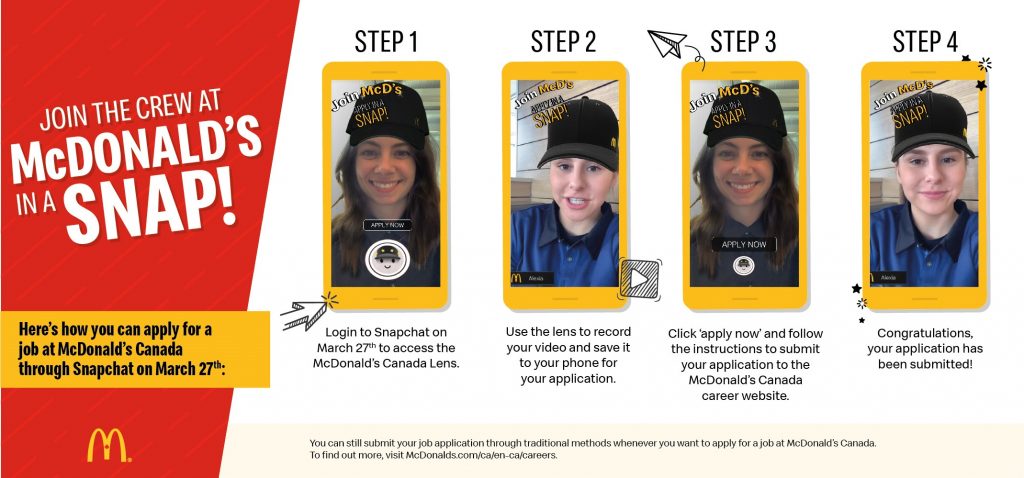 This is basically the drive-thru version of a traditional job application. And if you ask us, we're all for it.
Here's some food for thought: considering that 83% of the 100,000 McDonald's employees in Canada are young people just like yourself, your odds of being considered favourable are pretty great.
Not on Snapchat? Applications can still be submitted through traditional methods. But allow us to share a little nugget of wisdom with ya: mass applying to jobs doesn't work!
Start thinking about your 30-second pitch and mark down March 27th on your calendar. Then, get ready to apply for a job like you've never done before.
A career with McDonald's can offer you the relevant experience, world-class training, and skills that will set the foundation for future success. Good luck with your 'Snapplication'!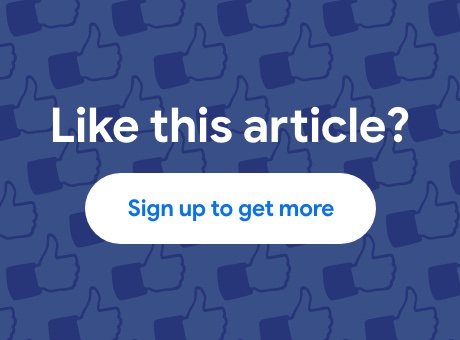 Student Life Network
More top resources just for students