SLN Creators is featuring Stephania Stefanakou, a recent design and fashion communication graduate from Ryerson University. Stephania reflects on founding House of Anesi, breaking into the world of fashion technology, and how to persist in the face of setbacks.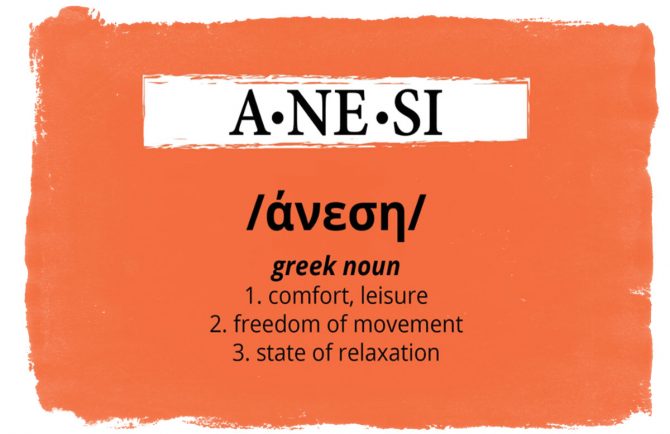 What exactly inspired you to create House of Anesi?
Aside from being a woman who was just frustrated with her bra on a daily basis, and listening to my mom and sister complain about their bras too, there were many other reasons that inspired me to create Anesi.
During my university journey, I spent about 3 years researching adaptable clothing and smart materials. I loved coming up with concepts that merged fashion and technologies together into early prototypes. When I attended the Re-Engineering Fashion Hackathon at DMZ Sandbox in 2015, I met Jacob John and Leen Al-Taher (who later went on to become my co-founders). At the event, we learned that the lingerie industry is one of the few sectors that has not seen innovation for over 3 decades. That hackathon inspired us to create a product that would win us $1000.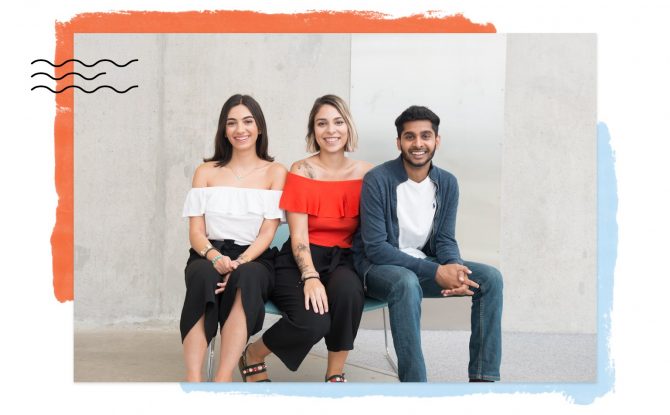 But it was actually the conferences and tradeshows that we attended afterwards that inspired us to start House of Anesi. The excitement that each woman expressed every time we told them that we were working on an adaptable bra was what motivated us to formally start a business.
It is the greatest feeling in the world knowing you will create something that will make people happy. And that is my only goal in life: design products and services that will make people happy.
And how has the entrepreneurial journey been going so far?
It's been an exciting 3 years, filled with failures and lots of prototyping. We have been learning about marketing, sales, and how to acquire customers among other things. We finally managed to launch on Kickstarter this past summer and raised $90,452.
It is really hard starting a business, especially if you want to build a big company. I'm not the type of person that will own a small business—I want all or nothing, meaning I want to create an empire! If I make bras for a living, then I will make the best bras in the world, and I will make sure it is successful!
I imagine that your grit is the result of running up against failure. What sort of roadblocks have you run into?
Where do I start? Multiple times, we have not had enough money in the bank to keep going. We have been declined by suppliers and have not heard back from manufacturers that we were in communication for over 6 months.
It was not easy. Nobody warned me that designing bras would be this difficult! Or maybe they did, and I was just too stubborn to listen to anyone. I don't regret anything now, but there were many times I thought of giving up.
I'm glad you stuck with it! What's the plan now? What's next for you and House of Anesi?
Now the fun part starts! Raising money, sales, and growth. I have been waiting for this moment for so long! My goal is to make House of Anesi the only place for women to buy the most high-tech and innovative intimate apparel that will improve their health and wellness.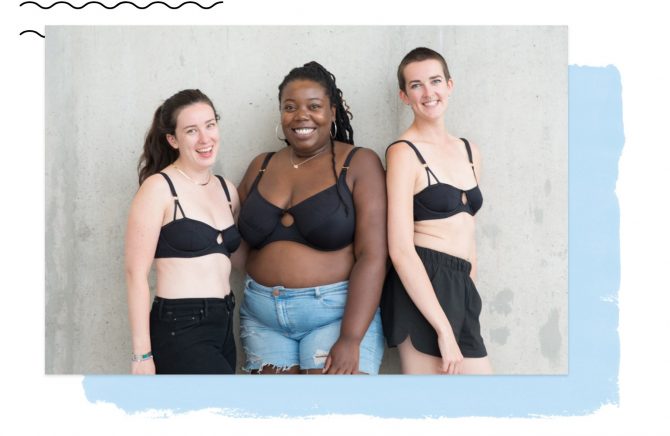 Personally, I want to start more companies. I can feel the urge inside me to start something again. I always get new ideas and plan out the business model in my head. The only thing I have to figure out is how to manage everything without burning out. Many people will say not to have two businesses at the same time, which is right for some people. But I believe you just have to figure out the right way to manage everything.
Tell us about some people or resources in your life that have helped with bringing your vision to life.
First of all, I would like to thank my mother and father for dealing with my crazy dreams and constant complaining. Secondly, Ryerson University because that is where everything started—if the DMZ Sandbox, Fashion Zone and the Engineering Department didn't exist, we wouldn't be here today. Our first advisors and the first money we won were from Ryerson University. I have been mentored by so many people—Andrea Romero, Jacquelyn Cyr, and Tyler Handley—are just a few of my mentors. You need mentors and advisors to make it! I also have a life coach and an executive coach that help me out a lot. Lastly, Anesi is part of many communities which helps us find more resources for funding.
And how are you managing to balance your other commitments with House of Anesi?
I was not doing an excellent job to be honest. Until this day I have to work part-time while being full time at Anesi so I can pay my rent and bills. Before I used to work 25 hours a week at other jobs and also work like 30 hours for Anesi. By the end of the week, I'd be dead. During the Kickstarter campaign, I completed burned myself out. It was super sad. For weeks, I was in horrible moods. We would get so much press coverage worldwide, and I couldn't realize the importance of it. I was just tired 24/7. It took me about 3–4 weeks after Kickstarter for me to be "normal" again.
Now, I have two life coaches and meditate every day. I try and remind myself every day why I started down this journey and what my goals are to keep me motivated. I
How do you unwind?
I watch a lot of Netflix, make Pinterest boards, visit my mother in Ajax and spend time with her. Or I just go to the beach and sit there (I live at the Upper Beaches area). I also smoke up, so that helps! (I can say that now that it's legal right??)
I also read a lot which calms me down when I am very stressed, and hang out with my boyfriend after work.
No pain, no gain. Am I right? Let's talk about some of the daily you experience in the pursuit of your goal—rejection. How do you deal with it?
I don't really care about it anymore, to be honest. You have to accept rejection on a daily basis if you want to be an entrepreneur. You didn't win the money? Okay, go find it somewhere else. Is the factory not replying back? Then go cry for 5 minutes, get it out of your system, and then discover a different factory. Someone doesn't like your product? whatever they are not your right customer. Take all those rejections, make your product better, make your pitch better, make yourself stronger, and try again.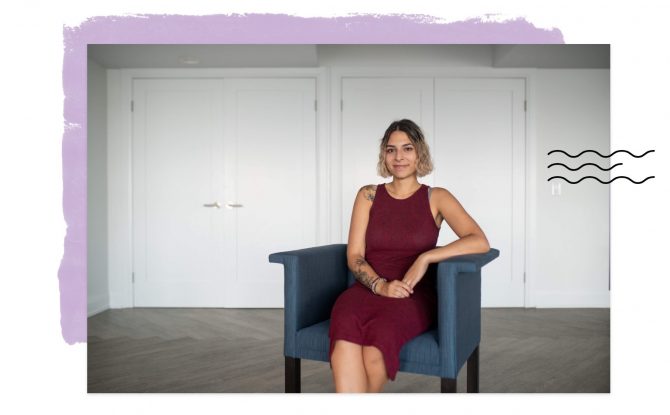 Don't give up until you get what you want. Every rejection will help you create something better.
Wise words. What's the one skill (soft or technical) that is continuing to give you success as a young entrepreneur?
I'm very persistent, and I get shit done fast. That can bite me in the ass sometimes but honestly, that's the way I like to work. I make something (it doesn't have to be perfect) test it out, get feedback, improve, test it out some more, get more feedback, improve. I will not spend 1–2 weeks analyzing an idea to see if it will work or not, that is a waste of time and money. If my concept fails, I'd prefer to find out sooner than later so I can make it better faster. You don't need specific education, like a business degree or an MBA to have a business, you just need to have the mindset that you will make this happen and you will succeed no matter what.
What advice would you give to one of SLN's student readers who wants to pursue their entrepreneurial dreams?
Stop thinking about getting an A on your exam and go get work experience. Go learn how to juggle school, internships, and part-time jobs. Only once you've had a taste for that level of intensity, should you then start a business. If your dream is to work for someone, then don't listen to this advice and go and become an expert in your field. For example, if you become an expert in financing, then one day you may become the CFO of a startup. But if you want to start your own thing, be the founder and CEO, you have to learn to manage 1000 jobs at a time and come up with smart and creative solutions for any and all problems that come your way.
Any books or articles you'd recommend our readers to check out?
Also, go on LinkedIn and keep up-to-date with what is happening in your industry. Lastly, look up everyone from Forbes "30 under 30" and Forbes "40 under 40". Read each person's startup journey and find a role model.
Who inspires you? Who are some of your role models?
I look up to any female CEO out there, since we don't have many in this world. For example, Sophia Amoruso, Whitney Wolfe and Payal Kadakia. But I also look up to Elon Musk. I admire his vision about the future but disagree entirely with the work environment he has created at his startups. He believes that anything is possible and nothing can stop him, and I love that. He said we will go to Mars, so we are definitely going there one day! When someone tells me something is not possible, I just talk to them about Elon Musk.
Everything is possible, you just have to have the will and patience to do it.
You're nearly 5 years into this. What's something you wish you knew before you started the adventure?
Creating something innovative is hard, and will take a lot longer than you think! Starting a company is already hard. But trying to create something innovative, something that has not been done before, trying to reinvent the wheel… that feels impossible… but it is so worth it in the end. Just expect you will not build a company in 6 months, especially if you are creating a tangible product.
What advice would you give to our high school students who will be transitioning to post-secondary? And post-secondary students transitioning into their career?
I moved to Canada from Greece specifically for university, so I can only help students who are coming from different countries to post-secondary in Canada. It was hard, not gonna lie. The drinking age limit made things harder, everyone else was older than me, so I couldn't hang out with them and make friends the way I wanted to. What I will say is the same thing I said before—don't focus only on grades, you need to get work experience! Grades will not get you the best job unless you want a Masters and PhD. If you're going to be an entrepreneur, you need to gain experience. And if you are transitioning to your career, then networking should become your favourite hobby. Networking is absolutely essential these days.
What is the best piece of advice you've ever received?
"Bad PR is still PR, not everyone will like you, make money from the ones that do."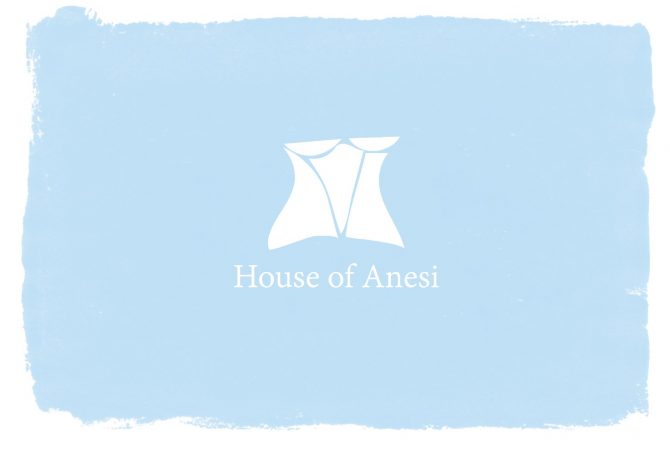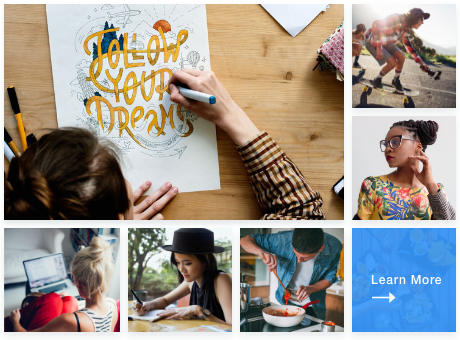 SLN Creators
Join SLN Creators to have your work featured.