Canada's young streaming sensations can earn a $1,000 scholarship! 
What is the CIBC Streaming Sensation Scholarship?
The streaming sensation scholarship description calls out for Canada's new online personalities! 
You're Canada's next streaming sensation. Whether it's unboxing, singing, makeup tutorials, or anything else, you're destined to become the hottest new online personality. Show us what you got!
If you're a growing star, at any online capacity, this scholarship might be the perfect fit for you next year!
2019 Winner: Tina Tran
This year's 2019 Streaming Sensation Scholarship winner (courtesy of CIBC), is Tina Tran who is a first-year Ryerson University student. Tina's Youtube channel has millions of views. And her comedic flair pokes fun at pop culture as well as her own personal experiences.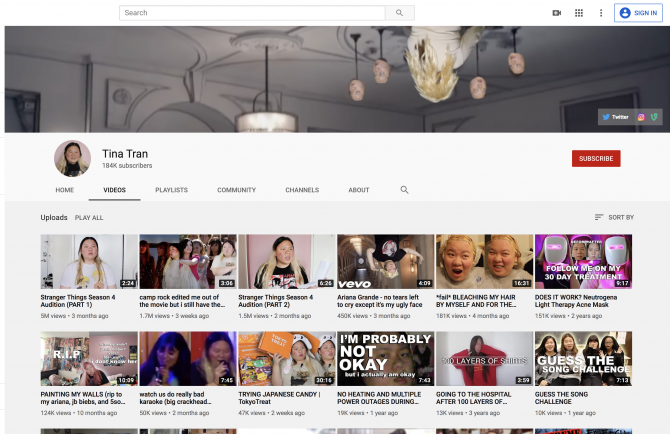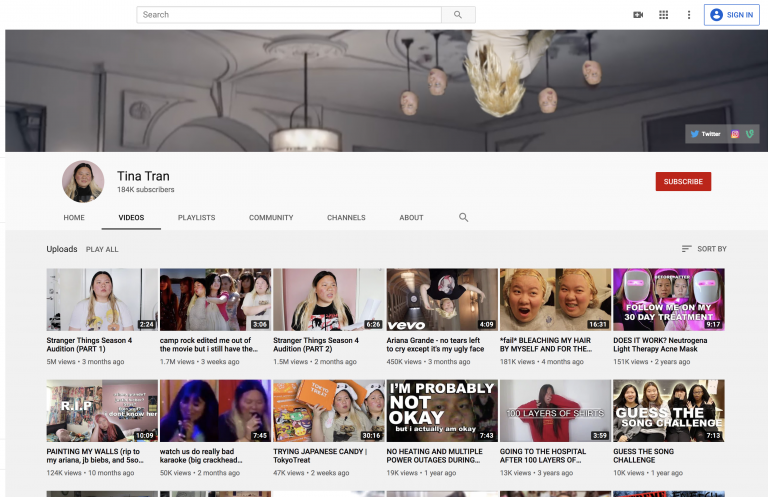 Tina explains how her Youtube channel has been changing since she first began creating:
"I have been working on and in online videos since 2012, especially through YouTube. The content that I have posted, and post now, is always evolving. In the beginning, being 11 years old, I started with lyric videos using different online virtual worlds and skits using my Littlest Pet Shop Toys. As I grew up, my interests changed which also changed the type of content that I was putting out. At the age of 12-13, I posted lots of song covers and dance videos despite my lack of talent. I knew I loved singing and performing so I was determined to put my stuff out there. At this age, my editing skills developed from a one-take video that I would usually make. 
From age 13-16, I would post fun skits on both YouTube and Vine that I based off of my experiences and interests but in a more satirical and exaggerated showcase. For example, at age 15, I had started watching the show "Arrow". So, I created a skit that showed what it would be like if I was a character in the show. Instead of being very analytical about it, I went on about it in a jokingly way since that was what I found more entertaining. I also recognized that my friends were enjoying my videos and that they were a big part of my life. This was a pivotal part of my online videos. I would feature my friends, vlogging my time with them and participating in YouTube tags and challenges. 
At age 16, my videos became more personal.
I would create videos about things that were going on in my life, but rather than talking about it, I would display my life in a more creative and entertaining way. For example, my video "NO HEATING AND MULTIPLE POWER OUTAGES DURING WINTER" touched on the part of my life where I was in a temporary unusual living situation because of random power outages in a span of a week. Instead of just talking about it, I recorded the actual experience and edited the video, so it was both fun and detailed. Most recently at the age of 17-18, along with my personal videos, I began to explore with green screens. I invested in a twenty-dollar green screen, fifty-dollar backdrop, and a hundred twenty-dollar ring light. At this point in my life, I became really invested in trying to create better quality videos with the limited budget that I had. 
Although the type of online videos was changing, the purpose and motive behind them never did. I started making YouTube videos because I wanted to creatively display myself on the internet. This allows me to post content that I enjoy making, but it also allows me to bring entertainment to others. Appearing on online videos gives me a platform where I can share what I am going through whether the audience can relate or not. They can relate, share and find advice, but if they can't relate, they can expose themselves to new perspectives and experiences. Not only this, but I can also be exposed to new ideas from the feedback given to me. 
The role of being in and making online videos gave me the opportunity to use the strengths that I have and that I am working on, especially since it is affordable.
I am very into the arts; however, I know that I am not artistically and musically strong, thus, I wouldn't be able to go into those fields. I would love to go into acting, but it would be harder for me to make time and have money to attend acting classes and find agents, etc. I found that being able to make and post videos on YouTube allows me to create content in an affordable way that allows me to explore comedy. This also gives me the chance to express my own creativity and have an audience to see it. 
I have been doing this for a while now, and just recently a video of mine hit four million views. Because of this, I have been feeling very grateful and overwhelmed. Because this always seemed like a side task for me because of how hard it is to be successful in this industry. With this scholarship, I believe that this will really help me to enhance my content. Especially now that I have gained more of an audience. I will be able to provide a more professional set and enhance my skills in post-production to really help me in having online videos as a full-time career. This has truly been a dream of mine at a really young age and this scholarship will really help me in moving along the start of my dream."
Notable Submissions
Emily Finch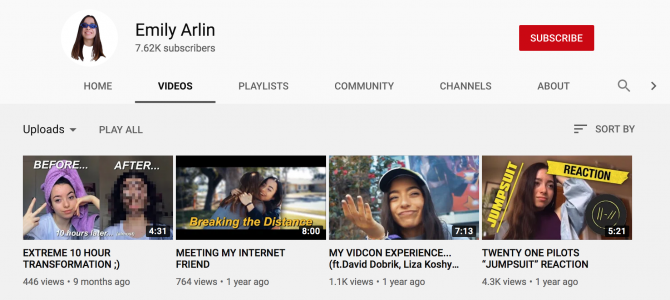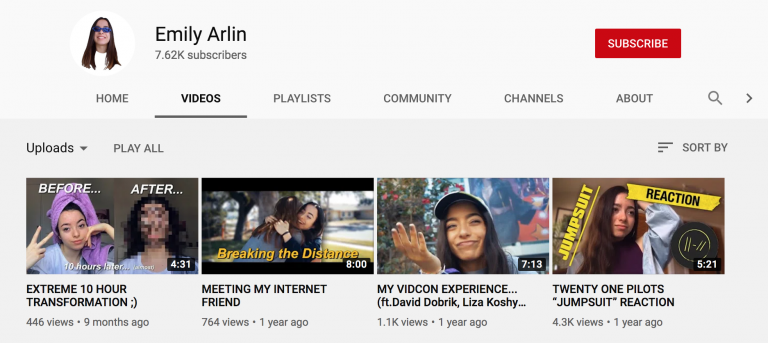 Emily's written submission explains how she found her Youtube channel to be an outlet. A place where she could entirely be herself. Emily's fun and instantly likeable personality shines in her videos. 
Katie McLaughlin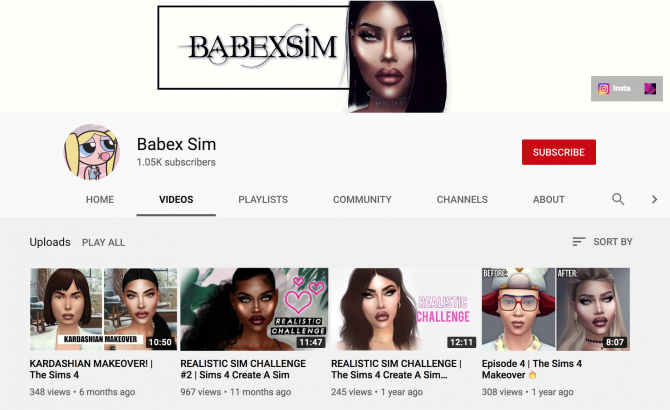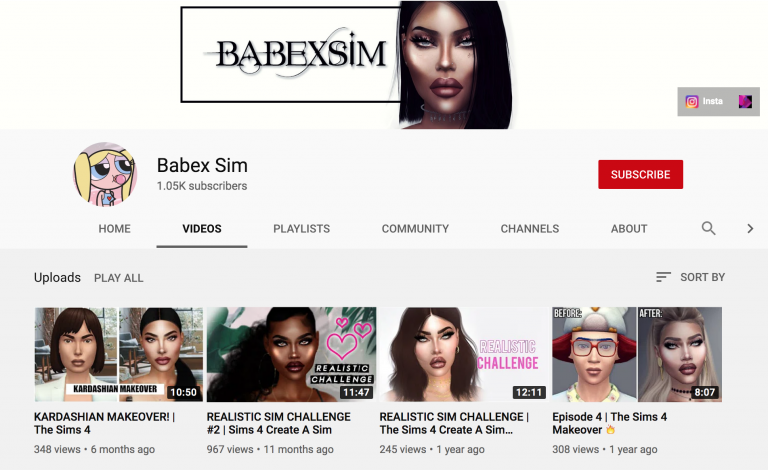 Both insanely creative and unique, Katie can bring some of your favourite characters and celebrities to life as Sims! 
Allie C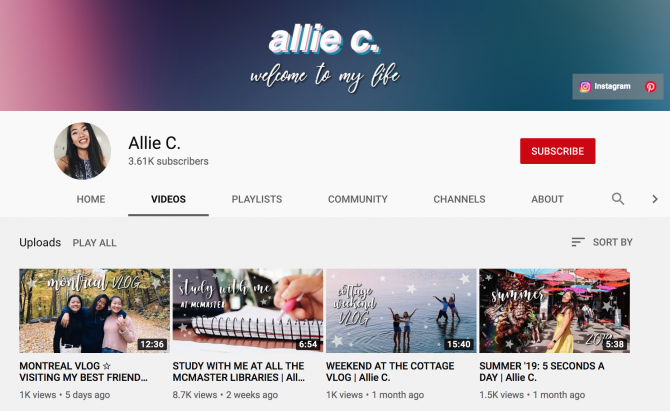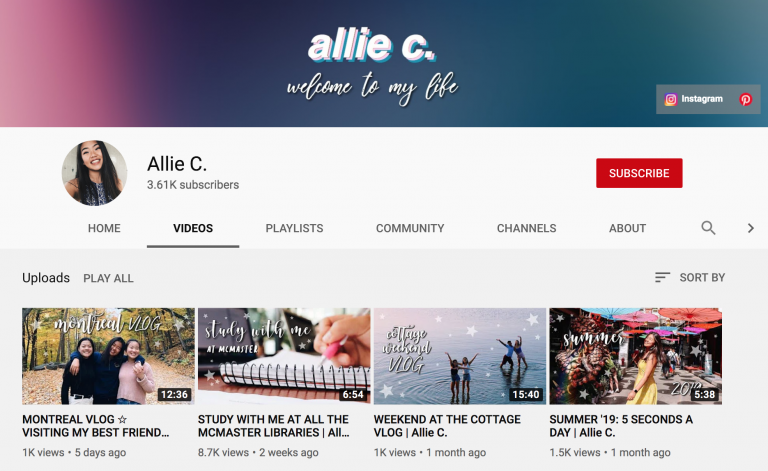 With a focus on vlogging, lifestyle, and travel videos, Allie walks you through her life as a first-year McMaster student!
Soheil Var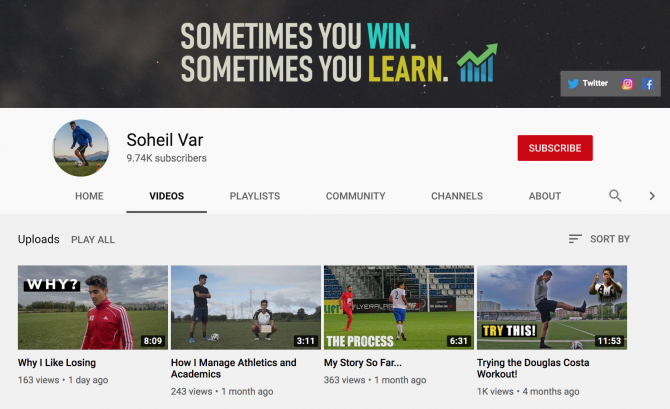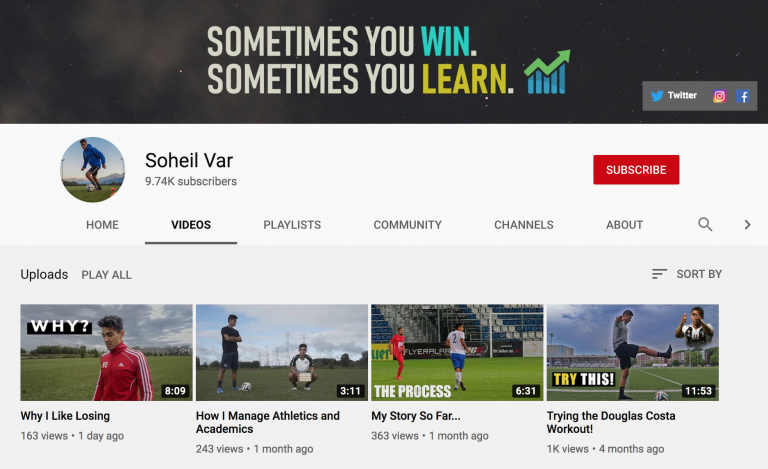 Soheil's soccer skills and helpful training exercises will encourage you to kick around a soccer ball in your spare time.
Von Malegowski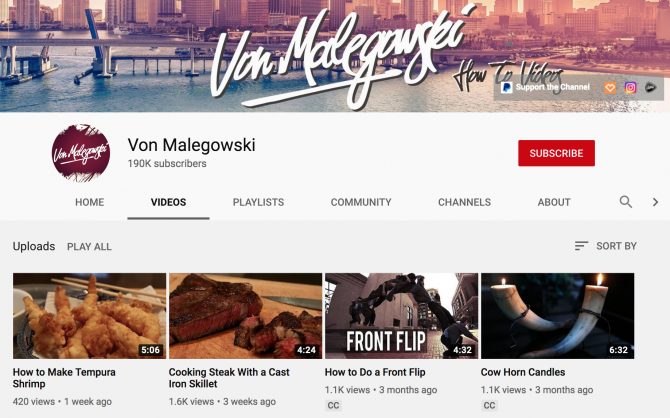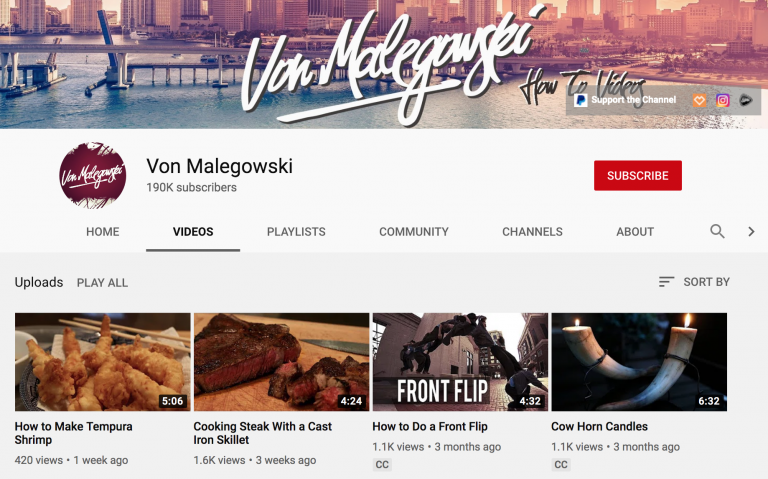 Have you ever wanted to learn something new? Von's instructional how-to videos can teach you simple life hacks and tricks. Like how to make everything from tempura shrimp to a mini-catapult!
Steven Van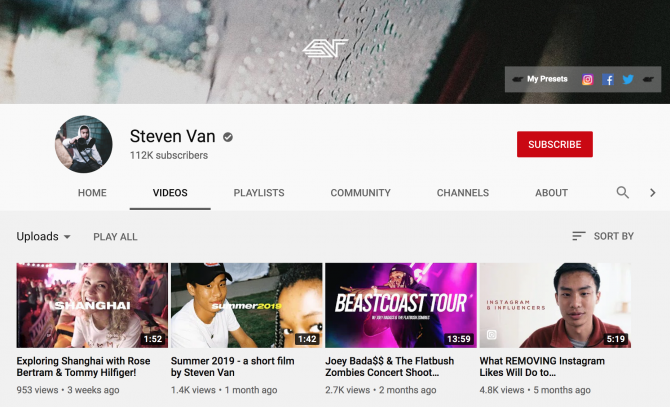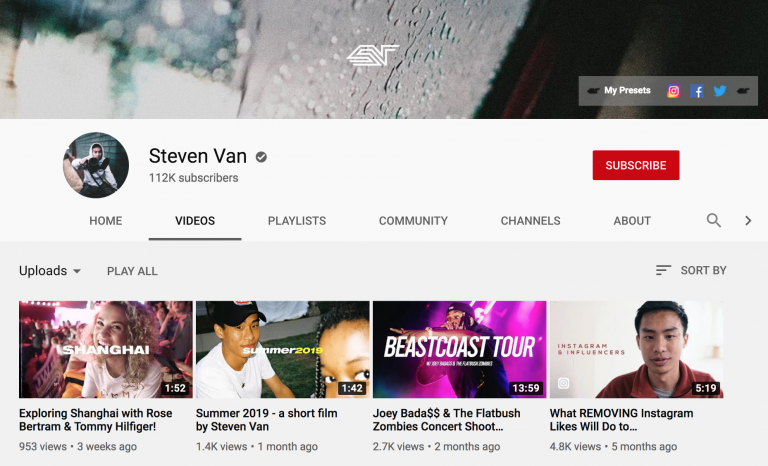 Steven's combination of how-to editing videos and life experiences can help improve your photo and film editing skills while offering other terrific tips!
Canada is filled with streaming sensations! Will you be next?
For more scholarships, check out 99 Scholarships.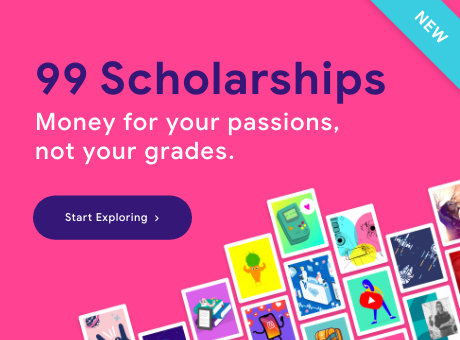 Opportunities
Scholarships That Anyone Could Win