Student Life Network recently sat down with another successful business executive as part of SLN's Executive Leadership Interview Series. Read on to learn what Rob Assimakopoulos had to say to us about overcoming obstacles.
When faced with a setback, we tend to lose perspective. The failure—whether it's as minuscule as a slightly lower-than-expected grade, or as critical as being put on academic probation—commands our attention. Fixated on the immediate problem, we may sometimes drift into long periods of negative reflection and even paralysis. But reflection can also form a basis upon which you can reinvent and rebuild yourself. Just ask Rob Assimakopoulos.
As a somewhat insecure and struggling student, Rob hit a critical point during his undergrad tenure. Rather than indulging in resentment, he kept his eyes firmly fixated on a distant point on the horizon. The path to that point led him to become the Chief Marketing Officer (CMO) of CIBC. He came to the bank from General Motors Canada, where he was Executive Director, Marketing and Communications. Before that, he was a Brand Manager at Procter & Gamble, Vice President of Marketing at Molson-Coors Canada, and Chief Marketing Officer of the Canadian Football League. Rob graduated from the University of Western Ontario with a B.A. in Economics. He obtained a Master of Business Administration from the University of Windsor, with a concentration in Finance and Marketing. Rob's career path is far from a straight line—it's a winding path lined with obstacles, about-faces, highlights and lowlights.  Here's a bit of his story.
---
Part 1: High School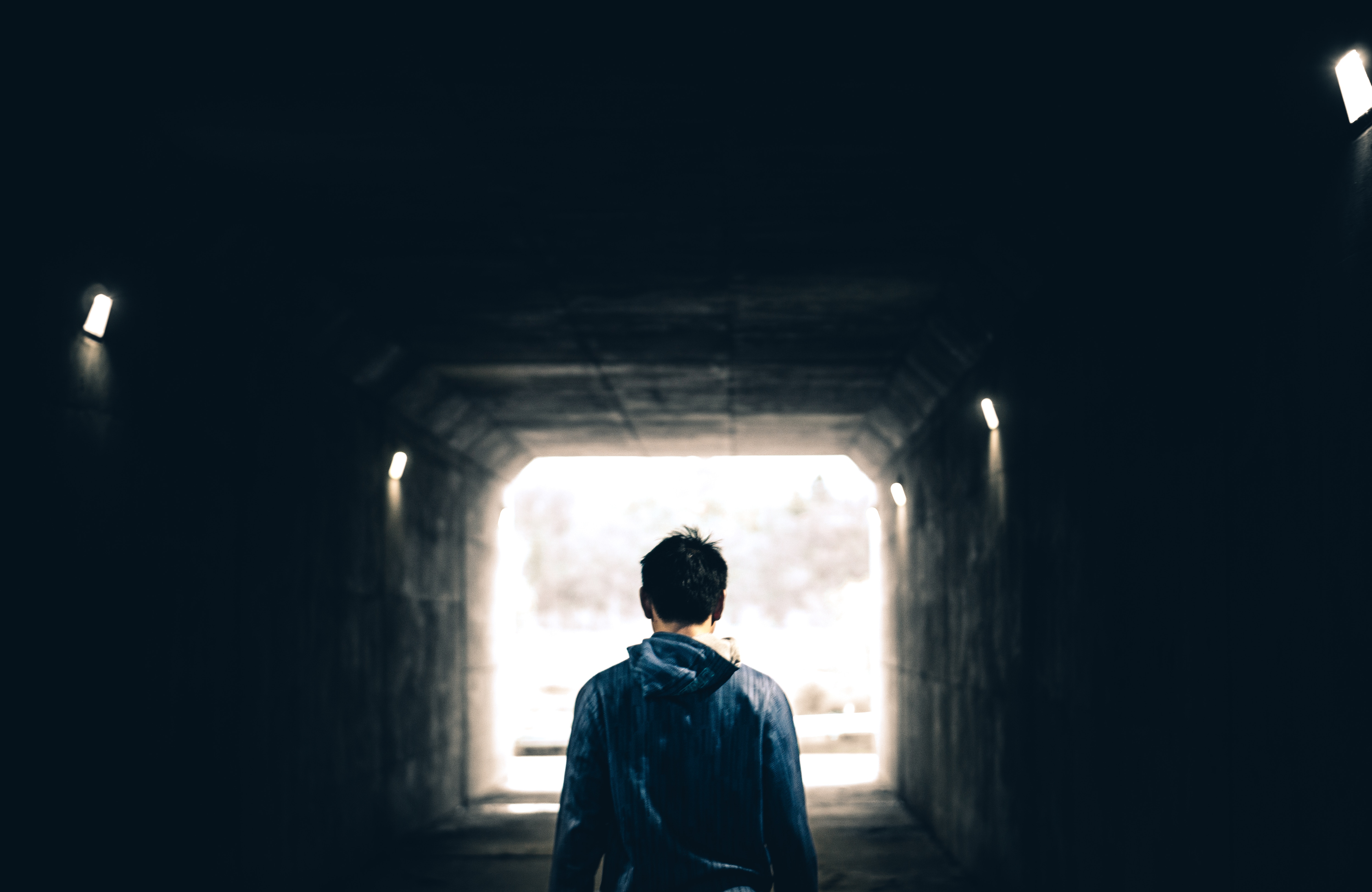 Okay, Rob, let's take it all the way back: before CIBC, GM, CFL. In fact, let's start way before you began at Western University. Let's go back to high school Who was Rob Assimakopoulos back then?
Gosh. Rob was a kind of insecure, overweight teenager who was into his academics, and slightly athletic enough to play soccer and hockey.
Given some of your insecurities, is it safe to say that you were feeling uneasy about your future?
Yes, and no. I typically got good marks, which was something encouraged by my parents. But we grew up pretty modest, and I was a bit insecure about that. There were five of us (in my family) living in a small apartment, and I remember not only wanting to fit in as a child in an immigrant family, but to also feel confident about having a secure future. I found comfort in my academics and my social circles, which helped carry me through high school.
Part 2: Post-Secondary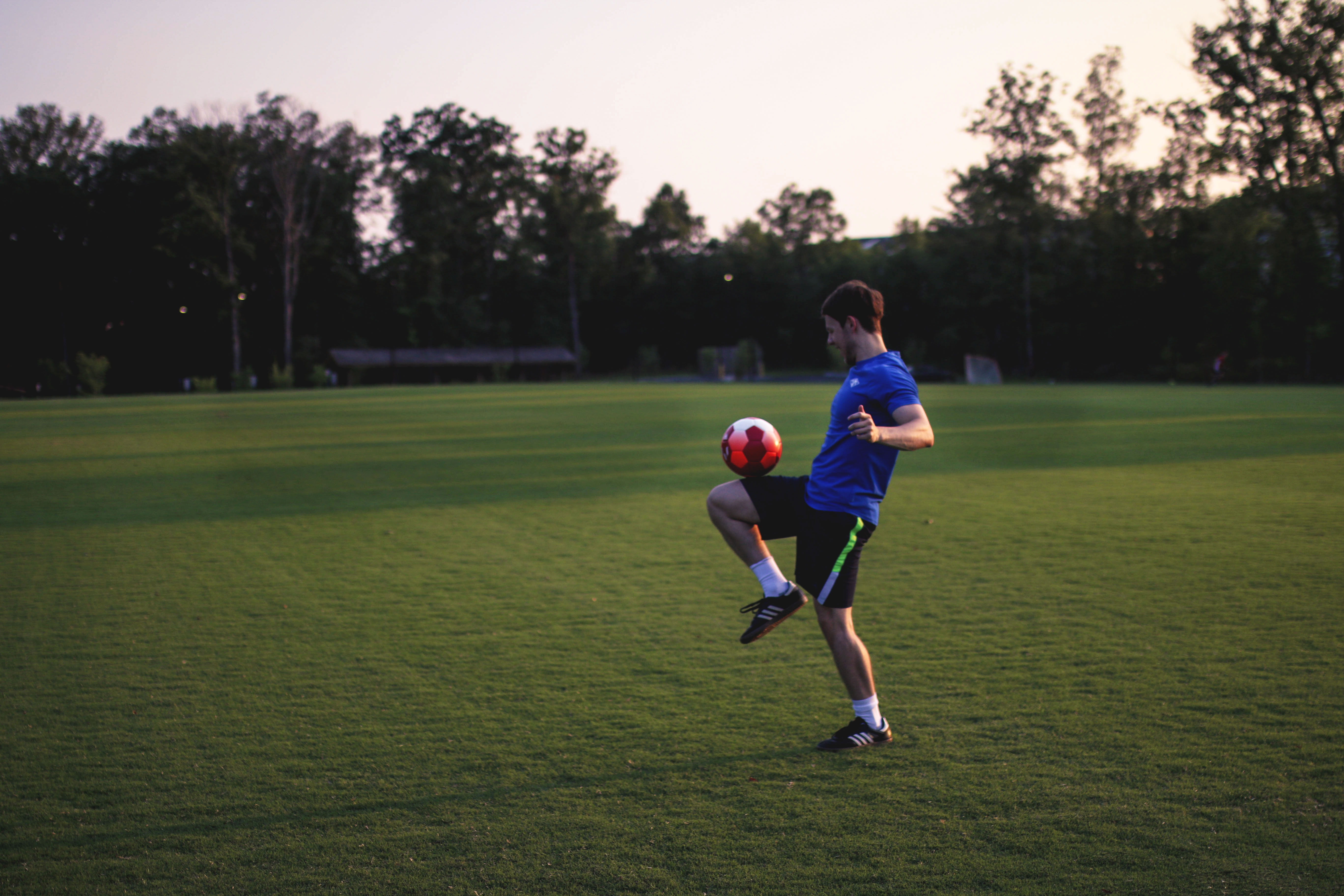 And did those support systems carry you through your time at Western University?
In a way, but at first, things didn't go very well for me there.
How so?
When I went to university, I didn't enjoy the same success I had in high school – far from it, in fact. I went in initially for natural science and biology, which was a strength and an interest of mine early on.  But the transition from high school to university didn't go so well. I had a poor work ethic, coupled with a loss of passion for my studies. This caused a whole bunch of different problems for me, including getting more unhealthy, becoming  a bit anti-social, and a bit more insecure about myself. This a crisis of conscience led to me taking a full year off to reassess my priorities, which is unheard of for a kid who was on OSAP.
What did you do during your gap year?
I started working and re-establishing where I fit into things, and what I was passionate about. That moment resulted in a few moments of clarity that motivated me to pursue things that I found interesting vs. things I felt I was supposed to do. I had always thought that doing things that were interesting to you was a luxury that affluent people pursued, not people like me. People like me had to pursue professions like Medicine and Law because they were safe, and because they didn't depend on having established social networks to be welcomed into. Institutions of Medicine and Law would welcome everybody. Things, like Business, were only for people who fit in.
It was weird, right? Coming from the kind of upbringing I came from, it felt like a risk switching studying Economics and other things that were interesting to me. It was a big switch, but the alternative wasn't really working either.
Your story thus far is just relatable to many immigrant students, as well as first-generation students. In addition to this gap year, what were some other things that helped support your transition into post-secondary?
I lived with some good friends of mine who were students, who acted as close allies for me. I also have a close relationship with my extended family and my cousins, who were my rock when I needed support and encouragement.
So, with this guidance, how did you navigate life outside of the classroom? What were some things you were involved in?
The first thing I did was go on a very aggressive weight loss regimen. I had ballooned up to 250 pounds, and that actually seemed to be at the root of many of my insecurities, which spilled into my academic issues. It really compromised me. Over time, I lost almost 100 pounds.
Wow! That's incredible.
Yeah, it also helped to re-established my love for sports. Soccer in particular. I found that a gateway to mental wellness was physical wellness. Getting fit helped a bunch of different things, from increasing physical and mental speed, as well as curbing excessive eating and drinking. Looking back, I lived a life of excess a 20-year-old that would look worse as a 50 year-old.  But by re-establishing physical wellness, I got back on a track that I felt great about.
Being out of shape (and all of the related consequences) seems like your lowest point.
Yeah, easily. It was a low point, but an opportunity.
Your comeback is inspirational. What would you say would be your highest point during undergrad?
I'd say it was the following year when I came back and I filled my calendar with courses I really liked. I studied different languages and really leaned into Economics as a field of study. I did well in those subjects that I was genuinely passionate and curious about. When I managed to turn things around in my last two years and achieve solid A's, it reaffirmed my faith that the choices I made were probably the right ones.
Part 3: Dream Job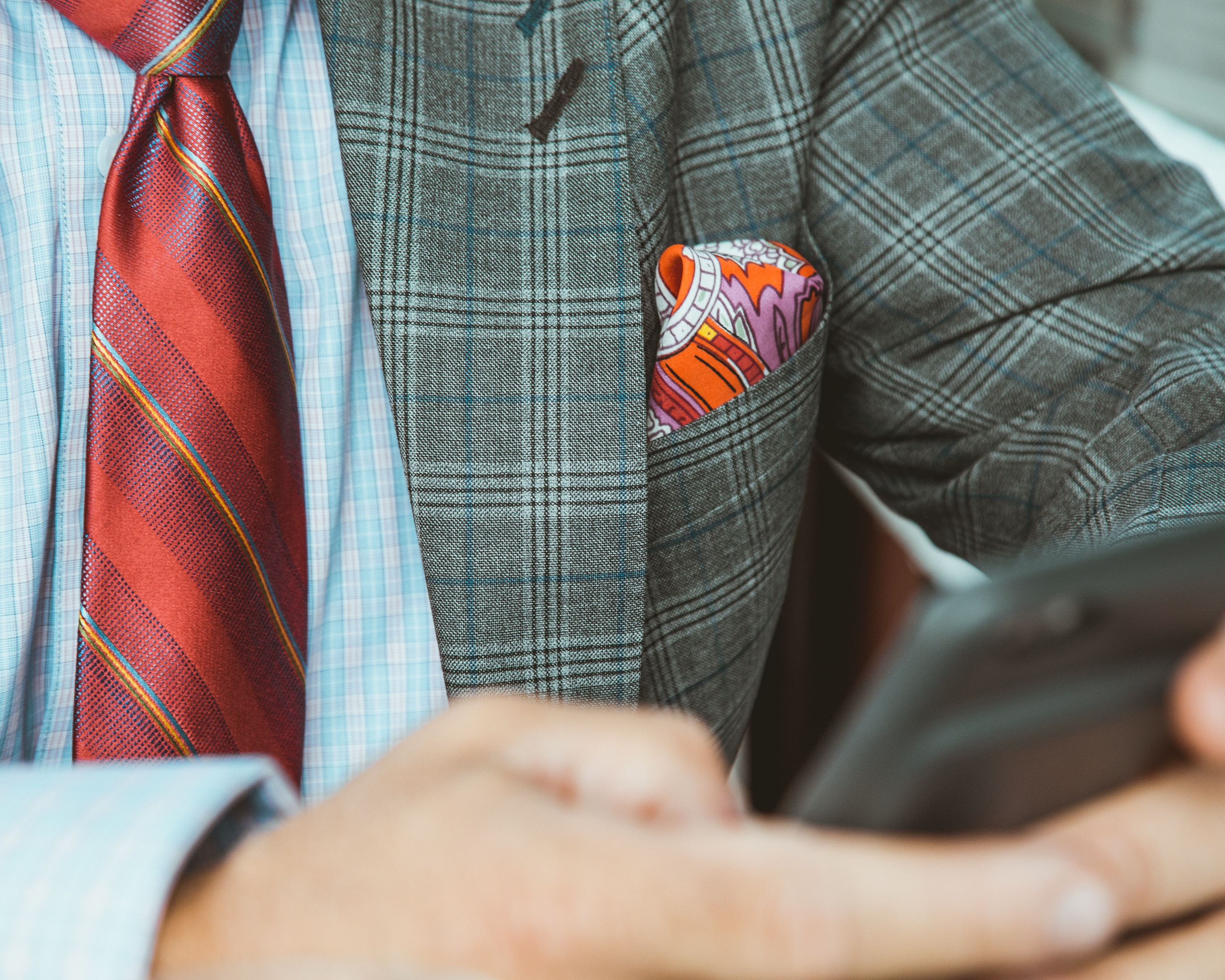 And it's clear that you've sustained the momentum from those last two years. You've worked on some of the biggest brands in the world. We're talking Ford, Procter and Gamble, Molson, CFL, General Motors. And now here you are at CIBC. I'm curious to know, throughout this journey, what has been your north star. What has been the thing that has guided you through all of these career milestones?
I've followed a principle of moving forward even when you're not sure it's in the perfectly right direction. I think that's really important. When confronted with multiple obstacles, you keep your eye on that point on the horizon, and give yourself the opportunity to work toward it, even if that path is not in a straight line. You don't give up, you don't turn around—you keep moving forward. Figuratively, that was how I approached things.
When it came to managing my career, I didn't actively push any of those transitions. They came naturally. But I was careful not to let my growing self-esteem cloud my judgement. This would have led me to make questionable career decisions. I tried never to make decisions on the amplitudes of the highs and the lows – whenever possible, my career and life decisions were made when I settled both feet on the ground.
Let's continue talking about passion. What gets you out of that bed every morning? What do you love most about your role as CMO at CIBC?
My family and my career get me out of bed every morning (sometimes against my will!).
I love watching my wife experience personal and professional success, and I love seeing my 3 boys become these fascinating, smart, interesting people.
As for CIBC, I'm passionate about helping our brand become not just the best banking brand, but one of the best and most admired brands around.  Some days it feels like there's enormous opportunity to do that, and other days it feels like I'm not making any progress. The pursuit of that audacious goal, and the opportunities that present themselves daily, make it impossible not to lean in each and every day.
I just want to go back to what you said a couple of minutes ago, about decision-making while navigating various amplitudes. You've got a powerful decision-making framework, and I'm curious to know how you cultivated it. Specifically, how do you continue learning with all of the things going on in your life?
I try to find strategies To prepare myself to be a good decision maker. I used to study Daniel Goleman and Stephen Covey, who helped people become emotionally intelligent and in touch with their internal mechanisms for coexisting with people. As a parent, I've tried to learn a bit about child psychology, which has surprising relevance more broadly. How I stay sharp in the workplace is also how I stay sharp as a parent. Because parenting is a way harder job than leading, in many ways.
I also keep prepared by working out almost every day. My physical health is a key enabler of my mental health and presence, so it's a big priority.
Part 4: The Future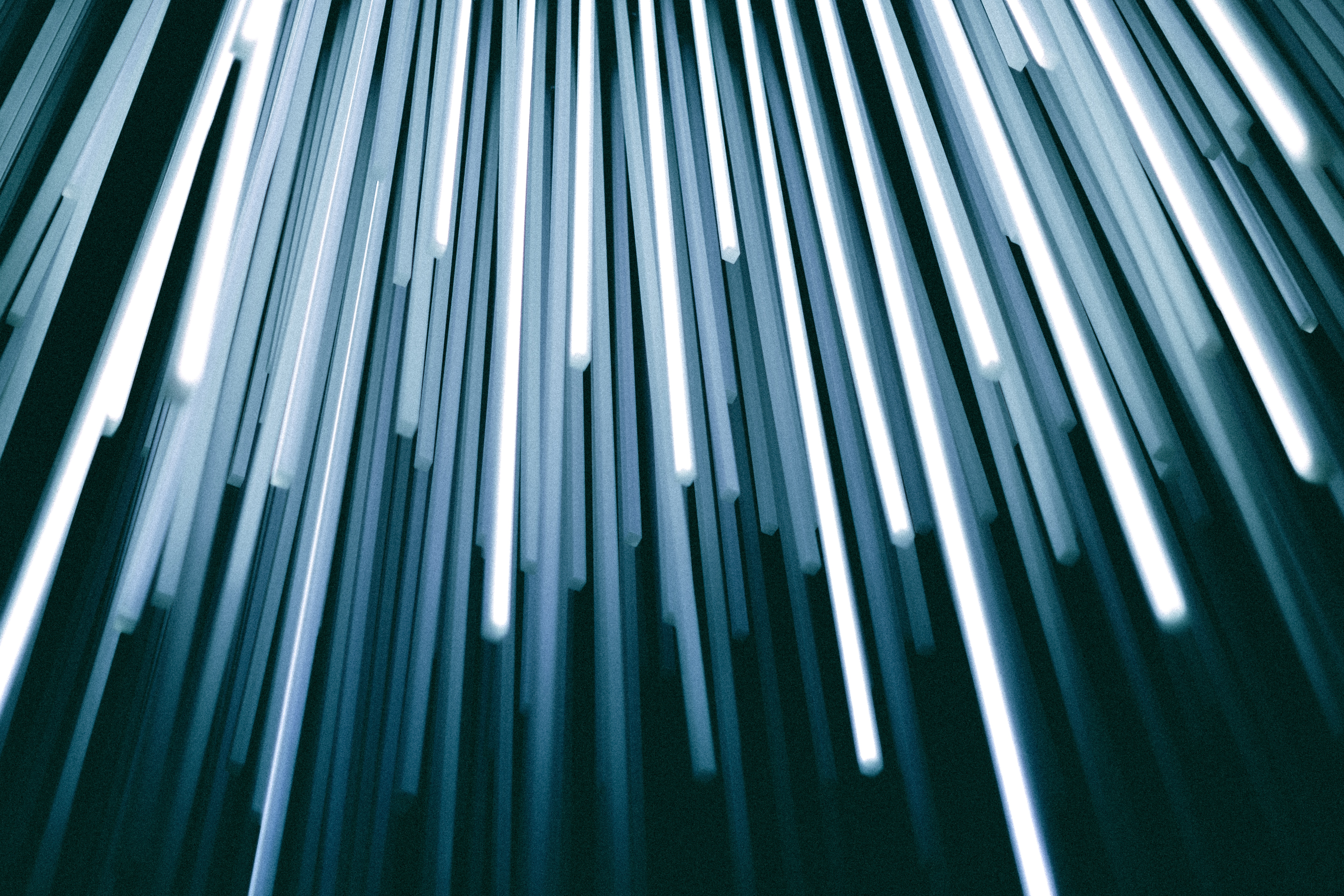 I couldn't agree more. The routine, the discipline, the rehearsal of overcoming difficult situations. We could do a whole other interview on personal growth. But let's switch gears now and talk about the future, particularly the intersection of marketing and finance—two industries that are changing rapidly every single day. What trends are you keeping your eyes on?
Finance and marketing are disciplines that are both very intertwined, and the evidence of that is becoming more prominent as we are able to create more sophisticated attribution between marketing and financial performance. Being accountable for the health of CIBC's brand ultimately means accountability for delivering shareholders value. Here at CIBC, brand management is distributed across a matrix organization, so the challenge I'm confronted with is to positively influence a large group of people to consistently portray our brand through the experiences and services we design.
In banking (in general), I need to find ways to promote ideas in a simple and accessible way, which clearly demonstrates the contribution of marketing.  This isn't a well understood concept in banking. In fact, in every business I've run, I've had to create a culture where the impact of marketing is clearly evident, and ultimately profitable.
I have no doubt that there are thousands of students who read this and be inspired to emulating your career path. I'm confident that many might find themselves at the doorsteps of CIBC, looking to work on your team. What advice would you give a student who is interested in working at CIBC?
Try to get in touch with what you're interested in doing, and look past the sign on the building and the job title. When I took my first job, there were a lot of good things about it, but I found that the daily work wasn't as exciting to me.  I quickly realized I'd be happier in a marketing career which met more of the passion points I still have today.
Focus on finding your own point on the horizon and let your interests lead the way. Don't worry too much about getting it wrong, as long as you're growing and moving forward.
Rob, you've given us such great advice throughout this interview. What's the best piece of advice that you have ever received?
Don't play political games with people who are better at it than you are.
This has been great. On behalf of Student Life Network, thank you for taking the time and for sharing your wisdom.
Much appreciated.
---
The Executive Leadership Interview Series by Student Life Network features insights from Canada's most accomplished business leaders. On behalf of millions of students across the country, we're conducting exclusive informational interviews with titans of industry. Learning how these leaders made the successful transition from high school through post-secondary all the way to their dream job, we're capturing their wisdom and knowledge and sharing it with you.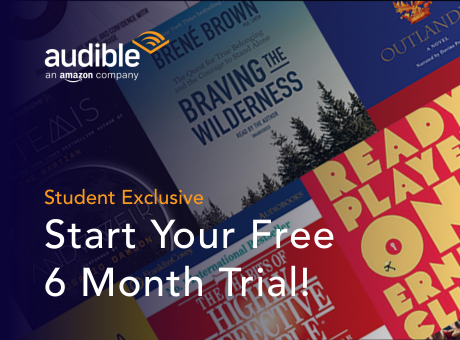 Giveaways
Turn Your Downtime Into Uptime.