Taking an unpaid internship is, shall we say, controversial.
To some they are a useful stepping stone to breaking into a glamorous industry, to others they are an unethical ploy to exploit a vulnerable twenty-something's free labour.
There is good reason. While defenders of internships point to a few anecdotal stories of success, an unpaid internship isn't an option for all graduates. They come at an opportunity cost of three to six months of wages you could have earned if you found another job. They don't come with any guarantee of employment in your field or that it will provide you with an meaningful experience.
Worst of all, only well-to-do families can afford to sponsor their students while they forego a paycheque to pursue a job in difficult industries. Many of us can't afford to work for free.
You need experience to get a job. And you can't get experience without getting the job. You can't afford to work for free, so how to do you break into industries like broadcasting, journalism, marketing and fashion?
You start your own internship.
Step 1: Get a Job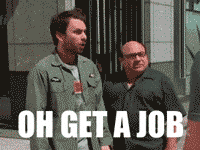 Priority one is cashflow. If you're not bringing in money, your goals of building portfolio, making contacts and gaining experience are pretty much dead in the water.
"You have to pay the bills," says Harrison Olajos, founder of UP360 Media marketing company. "I found myself with about $40,000 on credit cards all because I didn't want to do those low-level jobs."
Olajos started his video media company while studying at Brock University.
Now, you can skip all these steps and simply apply to a job within your field right away.
According to Forbes Magazine, the traditional unpaid internships can make you less employable than paid internships.
The unpaid interns were barely more likely to get offered a job than those who applied to paid positions directly out of school.
A survey by the National Association of Colleges and Employers found the hiring rates was 37 per cent for unpaid interns, 35 per cent for direct applicants and 63 per cent for paid interns. So, don't let a lack of internship stop you, if you're feeling lucky.
Keep in mind that most industries such as journalism, media, marketing, arts and creative agencies have internship positions because the jobs within them are highly competitive or the industries themselves are on decline.
So, get a job. Any job.
Whether you can get a better job with your degree or diploma outside of your field or are still working the same job as a barista, bartender or sandwich artist you were in school, this is where we can get started.
Working low-level service jobs after graduation is a tough pill for many young, hopeful graduates. I know they can suck, but no graduate should feel ashamed of the job they are doing. Remember that these jobs are temporary and this is all a means to an end.
"I'm working as a line cook right now, but I've got an interview this month at a branding company in Toronto," says Barsin Agahjan, freelance cinematographer living in Toronto . "I'm pretty excited about that."
Step 2: Networking

The most fundamental part of an internship is to make contacts within your industry. The good news is, you don't need to fill out applications forms and take part in the unpaid intern's rat race to do this.
Start-up incubators, regional incubators and your local chamber of commerce will have several free networking events every month.
After graduation, I attended the Business After 5 meetings throughout the Niagara Region as well as Innovate Niagara events.
In attendance were plenty of community leaders, business owners, entrepreneurs and people in my industry looking to network.
Make use of your college or university as well. Many schools have built start-up incubators, which will be great for getting some direction.
You just need a business card and a handshake.
You can get a stack of 500 business card for as low as $10.
The idea is not to sell anything. It is to learn and ask questions about your industry. Find out who the local key influencers are in your area and get their contact to follow up with them. Ask them how they got a start in their industry. Keep in mind, trailblazers in their respective industries are always on the lookout of new talent.
Who knows, you might get a lead on a job from the right person and be able to skip every step on this list.
You'd be surprised how willing people are to help you out if you're willing to ask.
Step 3: Freelancing Media, broadcasting, fashion and other types of industries require portfolio to get considered for a position. Time to go get some.
"Once you graduate, the competition of school is past you and if you're the same as everyone else, what makes you special," says David Lisi, Owner and founder of Bundle, a custom scarf business. "And Network the best you can. I'm usually quite to myself, so I'm still getting better at this."
Offering your services to small businesses, charities and non-profits are a great place to start.
I did one or two small projects for free to get my portfolio started. Then I started pricing my services and making sure I got something out of it.
"I treated the freelance of a way to make money, but the first thing I did was a bunch of free stuff, but the free stuff I did; I did for myself," says Olajos. "First I developed my portfolio, then I started freelancing for money."
Unlike unpaid internships, you can freelance at the pace you want.
You're not in a career-style Hunger Games with a dozen other twenty-somethings, working yourselves to death for free for a job that may not exist.
By going to one or two networking events per month, I was able to rally some freelance work, shoot and edit some videos and most importantly collect a little bit of money. I only made about $5000 in my first year of freelancing, but it's a lot better than the $0 an unpaid internship would have paid me.
"It gave me the idea of how to handle clients and how to write a freelancing agreement. My name was out there and they saw what I can do."
I was able to develop a wide range of skills, make some great contacts, and sell my services to a variety of different industries allowing me to figure out my strengths and weaknesses.
Step 4: Re-apply with your portfolio and experience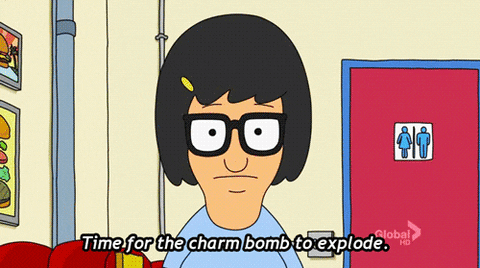 Now that you have some portfolio, contacts, references and experience to your name, use that to break into your industry.
Agahjan got his start at BrockTV, Brock University's online news and entertainment channel.
"I was working at BrockTV and started to freelance, those were the early things. Then I got hired at Fourgrounds Media."
Make sure your portfolio is online and is easy to be viewed. You can use Wix, WordPress or Square space to build a free website.
Get creative with your profiles and target employers and companies that would be most receptive to the work you have done.
You can even use your client list as references.
"The first thing employers are going to ask to see is your portfolio. Creatives can't expect to walk into their jobs right out of school," says Olajos. "If you're not putting in the time and effort, someone else is going to get the job over you."
While others may be stuck getting coffee and making copies for editors and producers, you'll have finished projects to your name.
Getting to know the specific of your industry is a must that school probably didn't teach you. What does an assistant copywriter do in a marketing agency do? It took me a year or two to figure that out.
Hopefully, you'll have an edge on your competition when those difficult interviews come around.
Step 5: Decide if it's what you really want to do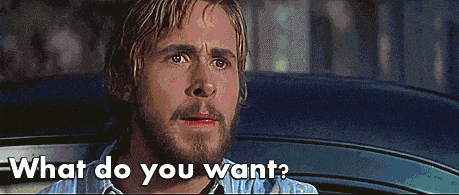 If you graduated from a program that you loved, only to find out the job and industry was not what you thought, you're not alone.
No one knows what their career is going to look like until they are in it.
I've always felt that unpaid internships are a brutal way to start. There's no telling if your months spent will amount to any meaningful experience until after your done the internship.
"At the end of the day, you have to be passionate, otherwise you'll do shit you don't love doing," says Olajos.
This approach of starting your own internship can allow you to dip your toe in the waters of your industry instead of diving in head first with the sharks.
I'll bet plenty of would-be doctors went into their first year of residency only to find out being a doctor was nothing like Grey's Anatomy.
My hope is this approach will allow you to learn about your career on your own terms instead of someone else's.
By continuing to network, you'll be able to stumble on to opportunities that you won't find if you were just sitting on the couch. You'll be leaving an impression on the faces of people, instead of rapid firing resumes on Monster and Indeed, without any response. You'll get meaningful feedback and advice from people who are where you want to be.
By freelancing, regardless of your industry, you'll develop portfolio and meaningful business skills. You'll be able set your hours, manage a project from start to finish and figure out what your best at. You can do all of this while still earning a living and finding out what you're worth.
It's your life. It's your career. You get to decide how you live it and work it.
My freelance gig and my day job take the pressure off each other. I've got the time and flexibility to hustle at my passion and the steady paycheque from my day job to keep food on the table.
"I'm tired of hearing graduates saying, there are no jobs…" says Agahajan. "Think about starting your own job and your own internship. The baby boomers who still have their jobs are going to keep them until they are old an grey. We need to start own jobs, give them some competition and maybe make them a little bit nervous."
If the unpaid internship game isn't one you can play, then don't.
Change the rules. Play your own game.