To all my creative peeps who are struggling to make a career with their artistic instincts, I'd like to introduce you to someone.
Trent Correy. Ottawa boy. Algonquin College graduate. Three-time Animation Oscar Winner. If you've seen Disney movies such as Frozen, Zootopia, Big Hero 6, and Moana, you've seen Trent's work.
You're probably not an animator. But that doesn't mean you don't want to be a creator.
In which case, you have to wonder, how do you go from a kid doodling in your notebook in an Ottawa classroom, to winning the ultimate award in your industry (multiple times), and working at Disney?
After a little tour of the The Walt Disney Animation Studios (OMG), Trent and I sat in the ABC cafeteria to get some insight into his journey and share some hard-earned wisdom for anyone who yearns to be a creator.
Here's what you can learn from Trent;
It's okay not to know.
"It was a passion that grew as I learned it".
Some people start off with a passion that drives them through their entire lives to that one moment, that one place they feel they belong…
Some people are not most people. If you are not one of these most-people, don't hit the panic button just yet.
Inspired artistically from a young age by a mother—an interior designer, Trent was the kid doodling all during class… until Grade 8. Then he stopped.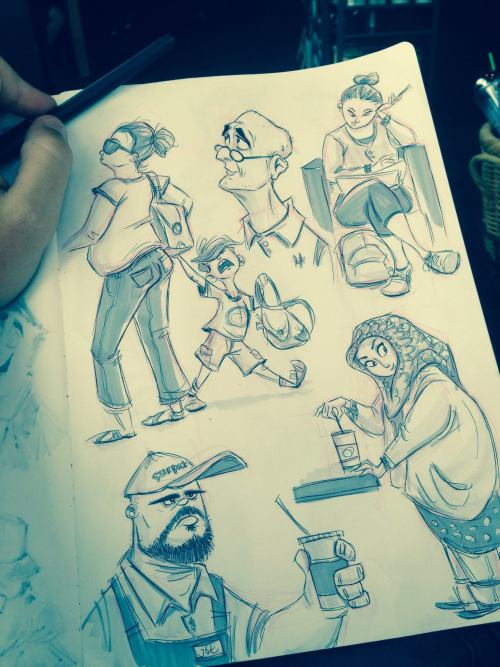 He got into film and communications, spent his days putting short films together and learning the ins and outs of live-action filmmaking. Drawing seemed something distant and totally unrelated.
By Grade 12, his teacher put two and two together for him; animation could be the perfect combo of Trent's two passions. The thought hadn't occurred to him before.
Even then, he had no set plans for the future: I could have been introducing him as an expert in kinesiology today if a gust of wind had blown the other way.
A scholarship to play volleyball landed him in Algonquin College. They happened to have an animation program. Trent saw no reason not to try it out.
Take initiative.
Trent had some reservations once he enrolled. He remembered that school never addressed the arts as a space to find an actual job. But Trent took some initiative to begin applying for jobs only a year into a school. Trent's outstanding portfolio work, submitted through an online application, landed him a job at Mercury Filmworks.
Trent was now suddenly immersed in a studio that worked on top level animation, developing projects for Walt Disney Television.
Trent jumped around storyboarding, background, animation, learning, practicing, pinpointing what it was he could do within the world of animation.
Upon being offered a full-time job, he chose to instead finish his last year at college in which he would be making a full feature film.
"It was funny. I got it on my last day. It clicked. How everything worked together, the software, how to move things around, all of it"
It was through doing and experimenting that Trent realized that, indeed, the passion was there: this was what he was meant to do.
Pick a goal.
Trent might have found his way to animation fortuitously, but once he did, it was goal time.
He knew where he wanted to go; Walt Disney Animation.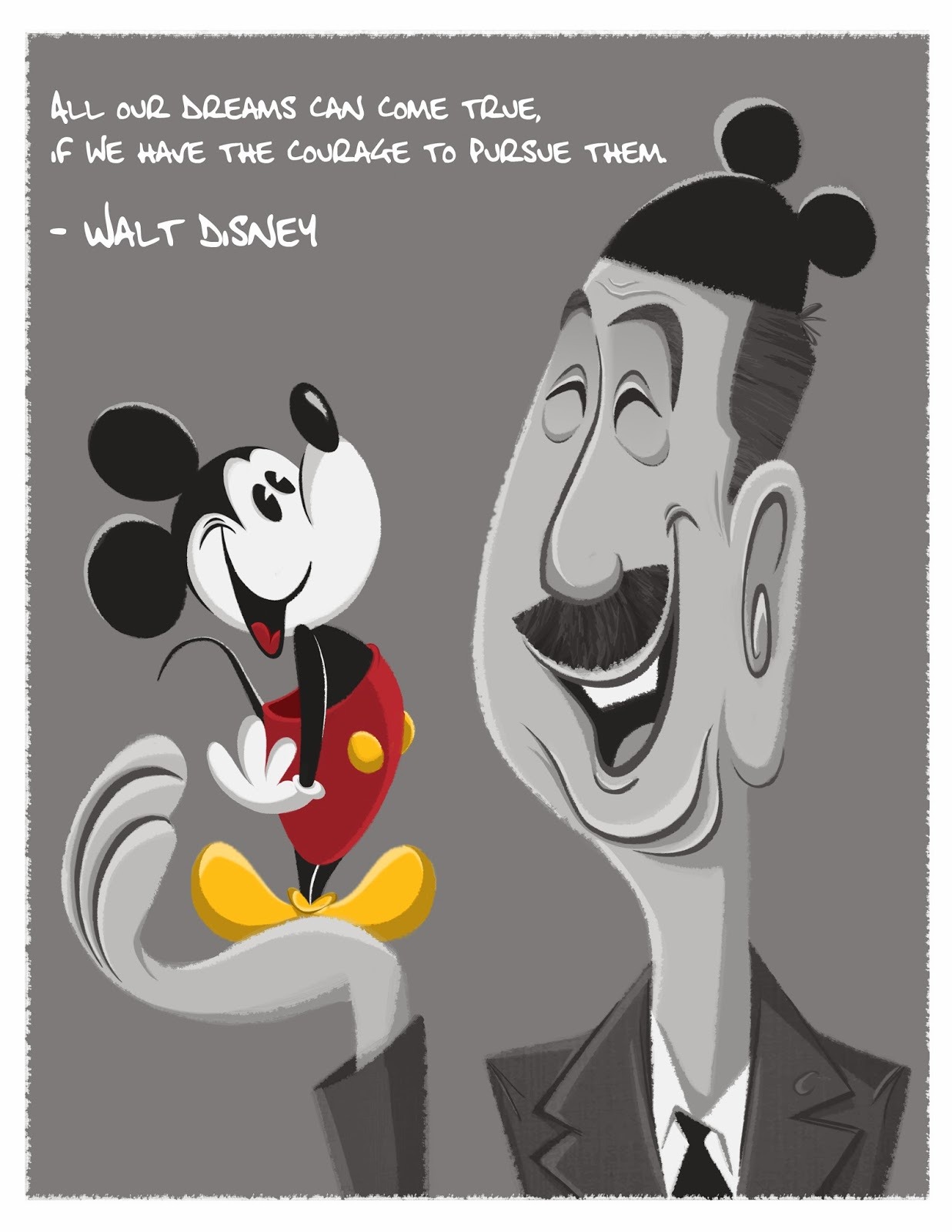 With this single goal in mind, he built his portfolio. He hustled to festivals, met with recruiters, formed relationships, exposed his portfolio to reviews and criticism. He picked and chose his jobs to learn the skills he would need for his dream studio.
A Disney recruiter suggested he learn 3D animation and work on his acting. Trent took a job with Sony that exposed him to these exact elements, getting him one of his first animated feature credits with The Smurfs.
"I used to set goals every three to six months. Even now. Every day, look at the work, think what could be different, better".
Sometimes there is no straight path, but by setting goals, you will get where you need to be just in time.
Consider alternatives to post-secondary.
Trent had an interesting take on this when it comes to his own career.
Do you need to spend thousands of dollars on learning a creative field? Not necessarily. With so many outlets through social media, YouTube, online courses, it's easier than ever to access education on your own and at little expense.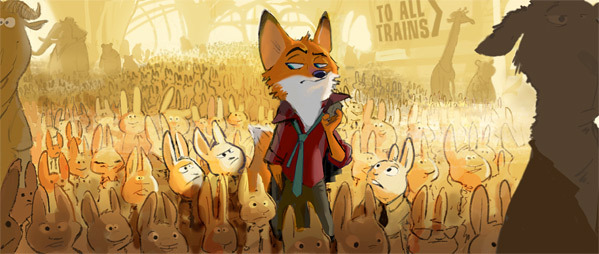 Trent says that things were much different when he first starting out, but now he could have used these tools to figure out how much of a passion animation actually inspired in him.
"You can learn on your own. It's all out there."
However, Trent did admit there was something to be said about engaging and collaborating with your peers. "Learning by osmosis," he called it. He also admitted he probably would not have gotten his first job if it weren't for being in school.
But at the end of the day, it all comes down to an individual's perseverance, how badly they want it and how hard they are willing to work on that portfolio every recruiter will be looking at.
Hustle.
Trent worked on his portfolio incessantly. He sent it to recruiters at Disney three times a year, listened to criticism and worked on his craft.
He got the inside scoop from a recruiter about the, then new, Talent Development Program. If selected, you become a paid student under the mentorship of senior animators for the next six months.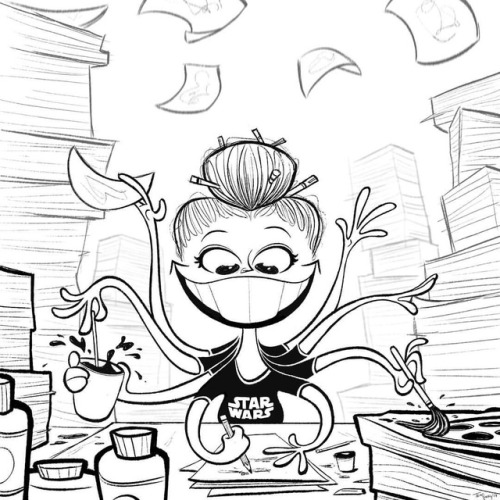 There was nothing Trent wouldn't give to get on that train. He had three years after graduating to do so. He applied three times a year after that. But the rejections kept coming. So did the feedback. And back he went to better his craft before applying once again.
That last year, that last month… he finally got his "Yes."
"They want to see your growth, so don't be afraid of No. It's the same people looking at it. They appreciate you growing and listening to critique."
Of course, the hustle didn't end there. This new job was competitive, and only a couple of full time jobs were available at the end of the six months. But Trent knew where he was going, the recruiters were very much aware of this as well, and he made it, safe and sound.
Stick it out.
Something Trent wished he had known way before he got his dream job, is that it's not always about your worth or talent as an artist.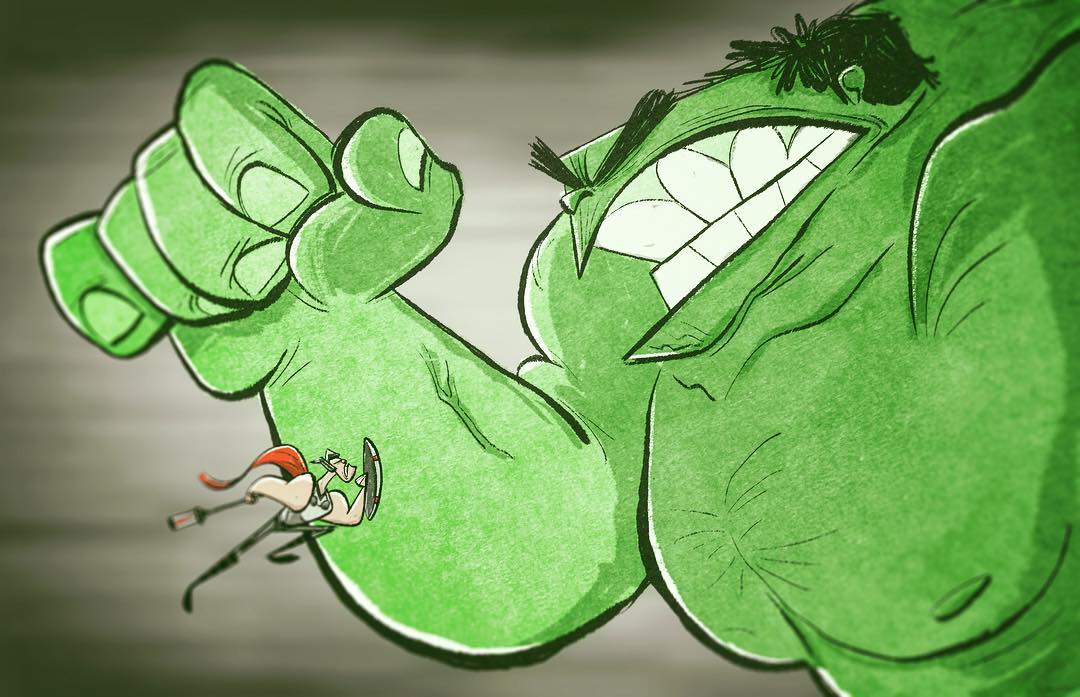 Anyone who dwells in the creative tends to live in this bubble of constant self-criticism and doubt. But as a recruiter once told Trent:
"It's just a matter of time."
Sometimes it's not just about you being ready. The company has to be ready too. It's about the right time and the right place.
If Trent had applied and been accepted too early, he might not have been good enough to have gotten that job at the end of the program. Too late, and there might not have been any spots at all.
"What kept me going was these festivals, meeting with the recruiters, getting feedback and using that as motivation"
If you are putting all the effort into the main goal, growing with every feedback and critique, it's going to happen.
Before he knew it, Treant was making character tests on his own that were good enough to get him an in on Frozen, a pretty okay first Disney Animation Feature credit.
Trent knows perfectly well how artists struggle with their own perfectionism. He still flinches when a scene he worked on pops up on the big screen.
And yet…
"Hitting play and seeing that instant feedback of something you and a whole team of people have made. It wasn't there in the morning and then, there it is. It's like doing magic every day."
Let's hope the magic keeps coming, for Trent, for all the viewers who connect with it, and for all future creative magicians out there.