Breaking down the top schools and the best nursing programs in Canada.
My grandma was a nurse. She went full Grey's Anatomy way before its time and met my grandpa, who was a doctor, at the same hospital in Niagara Falls. They were caught together more than once in the medicine closet.
True story.
We recently conducted a nationwide survey asking Canadian students about their future careers. Out of over 1,300 students surveyed, the top industry was health, with a resounding 27%. From there, we asked students to get specific about the jobs they would love to land after post-secondary. The No. 2 answer was—you guessed it—nursing, which was right behind teaching.
So, let us help you. We did our research using Campus Rankings to discover the best nursing programs in Canada. We then compared this research to other rankings and interviewed a couple professional nurses and recruiters at SickKids Hospital. To make this list even more helpful, we then asked nursing students at these specific schools to give us their firsthand take on their individual programs.
Without further ado, Student Life Network presents the Best Nursing Programs in Canada. Stay tuned for a follow-up blog on the best nursing colleges and a one-on-one interview with a current nurse at SickKids Hospital.
The Best Nursing Programs in Canada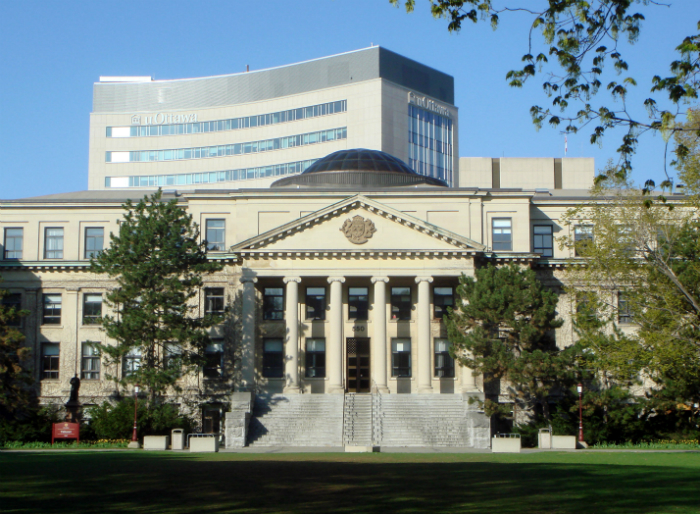 With its own off-campus Health Sciences campus, the University of Ottawa takes its nursing seriously. It's officially associated with The Ottawa Hospital and the Children's Hospital of Eastern Ontario. According to the Ottawa Hospital: "Medical and health sciences students learn on the job at The Ottawa Hospital."
According to Nikki, a Bachelor of Science in Nursing student at U of Ottawa: "I have great comfort in securing the job I want, given that I am in the professional nursing program. The nursing program is heavily oriented on the hospital experience and works hard to ensure everyone is well prepared after graduation to head into the field of health care."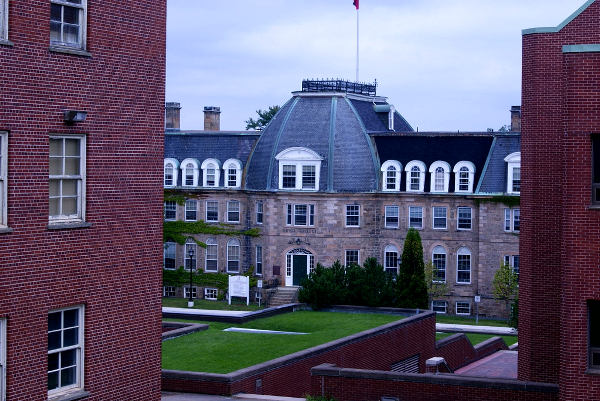 If you're looking for a hands-on nursing experience at the university level, look no further than the University of New Brunswick. With the province's large healthcare facility conveniently located across from the UNB Saint John campus, the campus is now home to Dalhousie Medicine New Brunswick, "a medical school that operates as a partnership between the Government of New Brunswick, the University of New Brunswick and Dalhousie's Faculty of Medicine."
Jessica, a Bachelor of Science in Nursing student at UNB, states: "The nursing program is very hands-on. We work and learn at the local hospital three days every week!"
"I think that UNB Fredericton is a beautiful campus with a lot of academic opportunities," explains Brandi, another nursing student at UNB. "There are a lot of programs, but I am currently in the nursing program and I absolutely love it. This program is more focused on the social aspect of nursing and the socioeconomic diversity of health in Canada."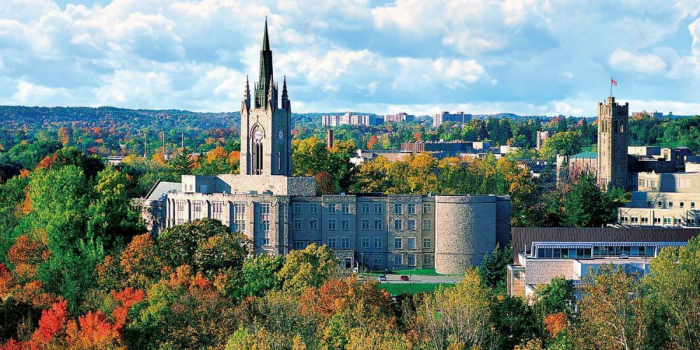 According to Campus Rankings, Western University is a heavy hitter with 4th best "most diverse curriculum" and 7th with "Best Student Residences." Looking at World University Rankings, Western University squeaked in just under 100 with the 99th best school in the world for its Clinical, Pre-Clinical, and Health category.
"I can safely say that for the nursing program, in particular, the percentage of Western students employed within six months after graduation is over 90%," states Michelle, a Bachelor of Science in Nursing student at Western University. "The programs at Western are quite well-known and their co-op and placement programs are good from what I've gathered talking to older students. Job opportunities in London seem abundant, especially in the healthcare field since there are three large hospitals."
Morgan, another nursing student at Western, agrees: "All your professors are so welcoming and strive for your success just as much as you do. I had the pleasure of being in a fairly small program (nursing) and all my professors know me by name!"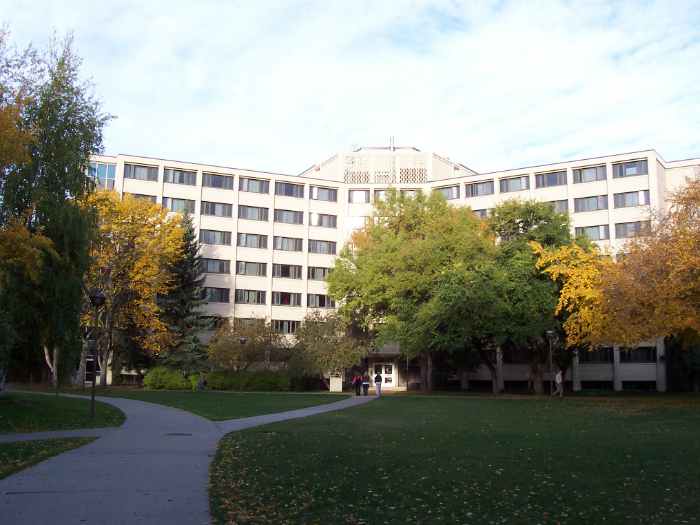 Launching its medical school, Health Sciences Campus, in the late '60s, the University of Calgary takes its health programs, and specifically its science research seriously. Overall, Campus Rankings rated its Health Services the 15th best in the country. The University of Calgary is also leading the way with its state-of-the-art clinical simulation modules.
According to students in the nursing program at the University of Calgary, Natalie says: "Being in nursing, we have a practicum at the hospitals in the 3rd and 4th year. This gives us great job opportunities and most students get hired on where they have their final practicum placement."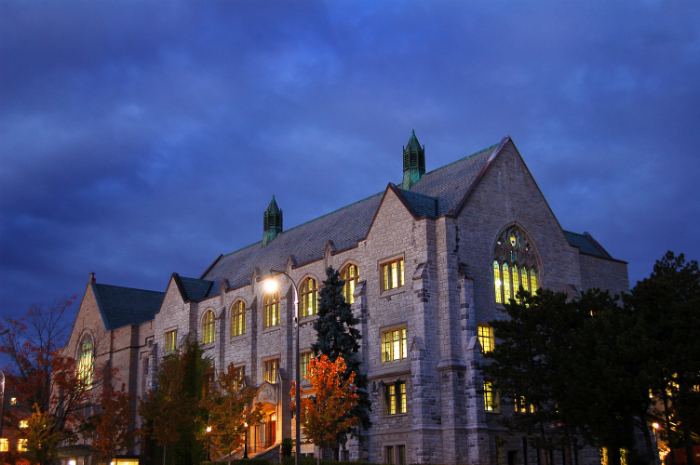 One of Canada's most esteemed post-secondary institutions, Queen's University is rated as the 5th best for the "strongest alumni" network and 7th best for "most fun school," according to Campus Rankings. Queen's Nursing School celebrated its 75th-year last year and now boasts 6 health-related graduate programs allowing for tailoring, according to Canada Study News.
"In the Nursing program specifically there are a lot of resources," says Sarah, a Nursing student at Queen's. "The professors and lab instructors are always willing to meet with students in order to help them achieve. There are a number of libraries and places to study; however, during exam time it is almost impossible to get a spot unless you arrive very early in the morning. All in all, it is an amazing school, 10/10 would recommend!"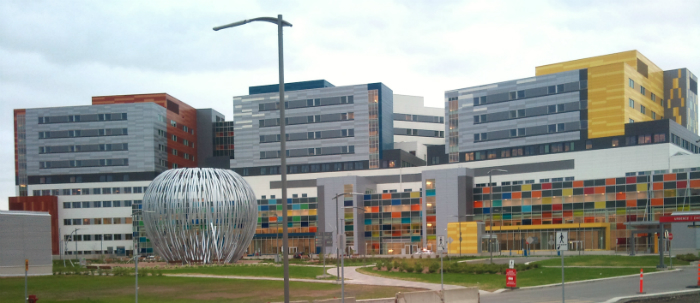 McGill's well-known Ingram School of Nursing has been around since 1920. McGill's University Health Centre, in fact, is associated with five (!!!) different Montreal hospitals and has over 1,000 students graduate from its health care program every year. Furthermore, it recently completed a $1.6 billion redevelopment project for its Health Centre, which was funded in part by the Quebec government.
"McGill has almost every resource you could possibly need right on campus. You're guaranteed to be in Rez for your first year, and the meal plan gives you access to the dining halls and the variety of other dining options on campus. There are so many libraries, and you'll always find a new "secret" study space on campus that works for you. Your fees include access to the recreation complex, and access to the McGill gym for the semester costs less than a month at any other gym," says a second-year McGill student.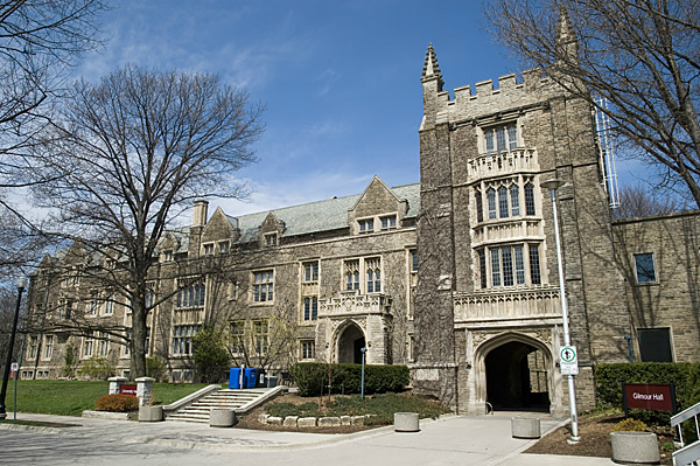 McMaster has made a name for itself for its health science programs. So much so that it was ranked 25th best in the world by Higher Education World Rankings for its Clinical, Pre-Clinical, and Health category. Looking to Campus Rankings, McMaster has the fifth-best academic research in the country. The school's health sciences is also affiliated with two hospitals—Hamilton Health Sciences and St. Joseph's Healthcare in Hamilton. The health sciences program itself oversees 5,000 students.
"The McMaster nursing program and any health-related programs have such amazing reputations," gushes Sarah, a nursing student at McMaster. "Hamilton is the city of hospitals—the right place to find a job after graduation—the hospital's love McMaster students!"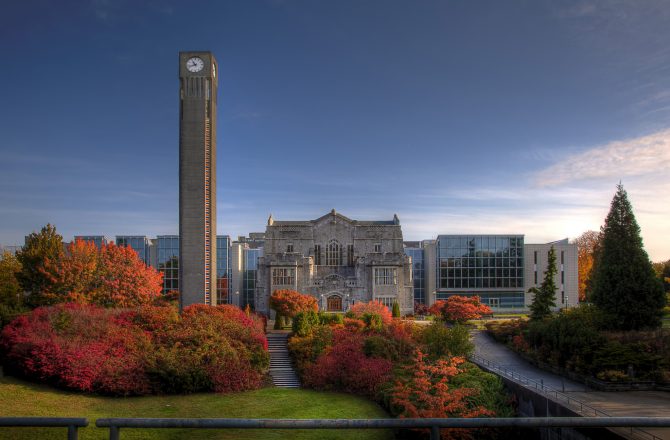 UBC has ranked sky-high in Canada and the world for its research and world-renown alumni, including seven Nobel laureates and our current Prime Minister, Justin Trudeau. UBC Vancouver holds its academic college for Health Disciplines, which houses its nursing, pharmacy, medicine, nutrition science, dentistry and occupational therapy programs on the same campus, helping for inter-program development/learnings.
Ayla, a nursing student at UBC, says: "As a nursing student I have had many clinical opportunities that have allowed me to get wonderful references. I have no doubt in my mind that I will be able to secure a job after graduation due to the career exposure I have been receiving and the networking I have been able to do while in school."
"I'm in the nursing program and so far all the teachers are so approachable," says Lindsay, another nursing student at UBC. "They care about your success. You just need to be able to communicate what you need help with to obtain your goals. They are a great resource."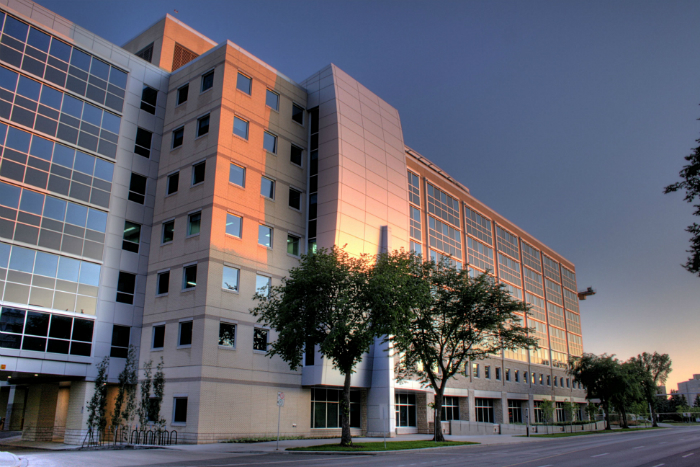 When it comes to nursing, the University of Alberta is one of the best not only in Canada, but the world. According to QS World University Rankings, U of A ranked 16th best in the world, the second Canadian university only to the University of Toronto. According to Campus Rankings, the University of Alberta has the 9th best health services program in Canada. U of A also has been investing heavily in its health programs with new the multi-million dollar Heritage Medical Research Centre and its innovative Nursing Simulation Centre for students to practice in a "realistic environment."
"The nursing program at the U of A is the fourth-best in the entire world and it shows!" says Angela, a nursing student at the University of Alberta. "The professors are into the program and have experience, which they like to share. You can approach them and contact them in a variety of ways (email, office visits, texts…). Overall, the university is strongly rooted in research, and you can see it in the other faculties as well."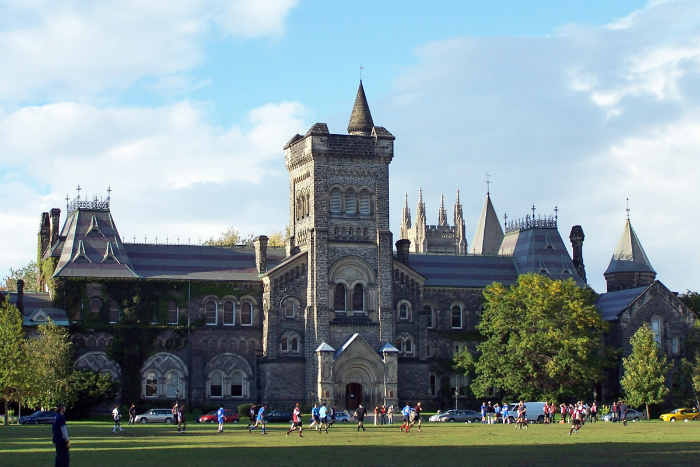 Canada's most recognized university, U of T is world-renowned when it comes to its health programs. Looking at QS World University Rankings, the University of Toronto was the only Canadian school to break the Top 10 for best Nursing Programs in the world. U of T ranked No. 6 best in the world. The school's Faculty of Medicine is affiliated with a 10 teaching hospitals, "providing medical treatment, research and advisory services to patients and clients from Canada and abroad."
"The professors in my program are very approachable (except maybe one) and they're willing to meet up to help with any questions I have," explains Ivy, a nursing student at U of T. "My program is skills-based and involves a lot of critical thinking—we have had a lot of labs for us to practise the skills we learned in class. We have also had some placements which allowed us to further develop our skills, critical thinking, and knowledge."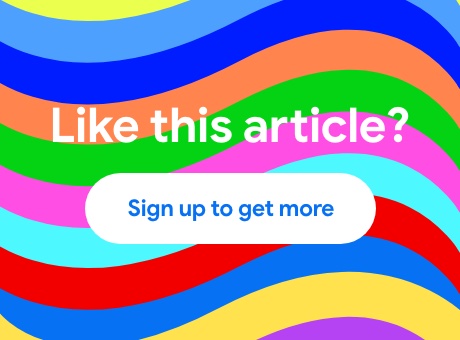 Student Life Network
Get more info on top schools and programs in Canada