Both Weinstein and academias silence women's sexual assault allegations. Enough is enough.
If you're slightly out of the loop—The Weinstein Company has recently fired world renowned movie producer and co-founder, Harvey Weinstein due to a New York Times investigation that unravelled and illuminated the truth behind his misconducts. Several allegations surrounding sexual harassment, assault and rape have enumerated Weinstein's history of sexualizing women in the entertainment industry.
If you or a friend are a victim, we've published a comprehensive guide to reporting a sexual assault here. 
That's right. The man who backed some of your favourite movies like, Good Will Hunting and Pulp Fiction has reportedly dangled a woman's future in front her when he offered to advance her career in exchange for sexual favours.
When I tuned into CTV Wednesday evening and heard about these new allegations, I couldn't help but think, "Well, yeah. No shit."
'Powerful, Upper-class White Man Degrades Innocent Women' is an unfortunate, but de facto headline. It's plastered all over the front pages of newspapers and digital media. But it's nothing new. Many high profile men have been accused with sexual misconducts over the years. Jian Ghomeshi, the Canadian musician/radio-broadcaster that was accused of several accounts of sexual assault in 2014 and 2015, but was later acquitted after signing a peace bond and apologizing to one of the victims. Oh, and the obvious one. Donald Trump and his so-called, "locker-room" commentary.
Stay educated.
With all of this white-male-privilege running rampant in the media we should probably talk about the fact that some men in extreme positions of power abuse their leverage for sexual gain.
Important: sexual misconduct has absolutely nothing to do with sexual desire; and everything to do with exerting power over those that are most vulnerable.
The Weinstein scandal is not just a personal issue exacerbated through the media. It is very much a political issue.
The entertainment industry actually facilitates the exploitation of women sexually and financially. The industry has a long history of hyper-sexualizing female performers and complementing their work with a salary that is relatively mediocre. In fact, studies show that from June 2016 to June 2017, the highest paid male actor, Mark Wahlberg, earned an average salary of $68m contrasting the highest paid female actor, Emma Stone, who earned an average of only $26m.
Case in point: The Weinstein scandal is not just a personal issue exacerbated through the media. It is very much a political issue.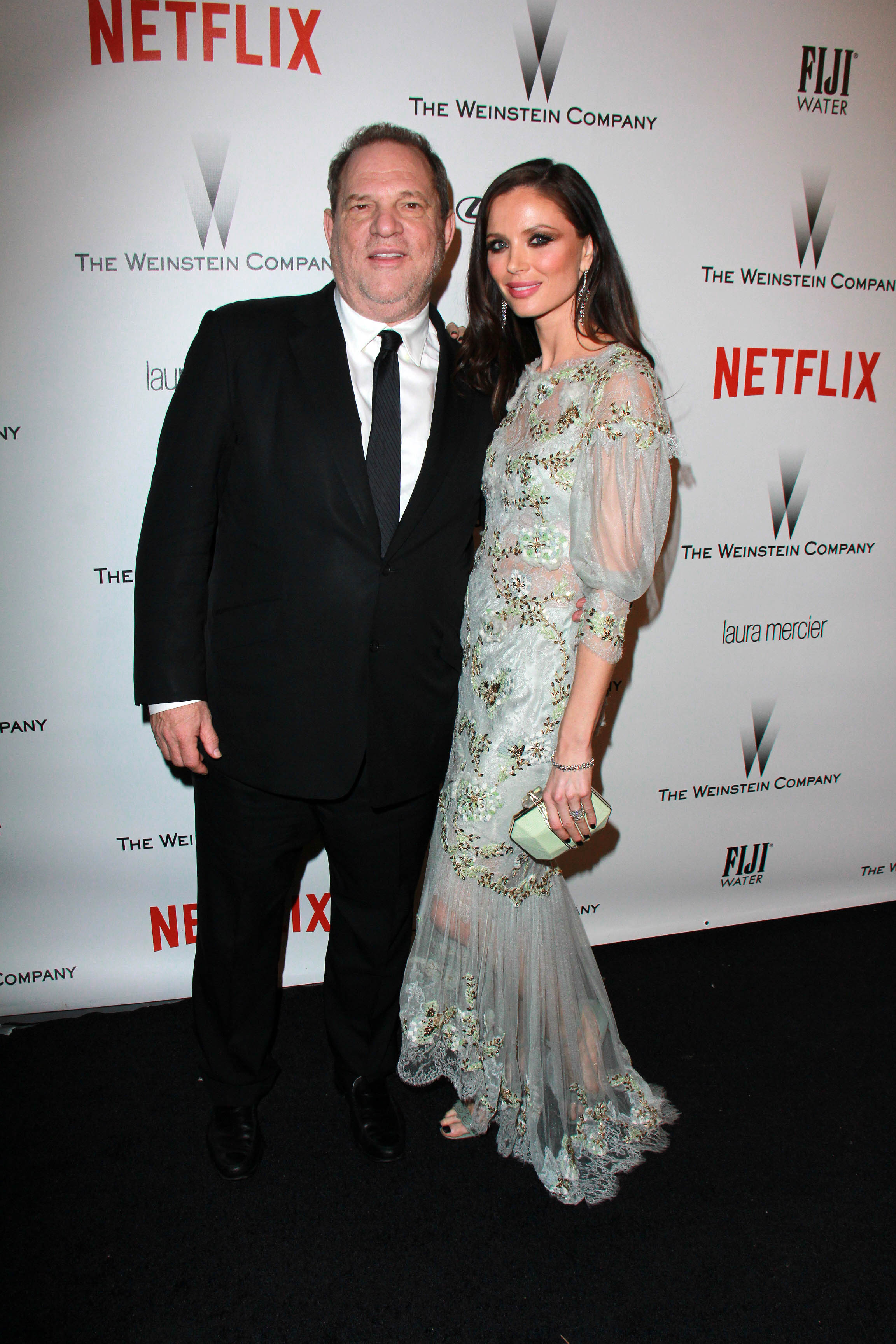 The misogynist figures like Weinstein are just a by-product of the sexist systems.
Men have traditionally dominated powerful institutions such as the media, workplace and academia. Men, over women, are often benefited by these institutions. The misogynist figures like Weinstein are just a by-product of the sexist systems.
Silencing and dismissing women's allegations is of the more pressing issues the Weinstein scandal raises. The implications of which exist within mainstream entertainment or even the education system.
So, Weinstein has been assaulting and harassing women for years. Only now is it coming to the surface, as higher-profile women such as Gwyneth Paltrow have come forth with allegations of misconduct.
Stay vocal.
This week, the questions circulating the media have primarily been "who knew?" and "who didn't say anything?"
Women have nothing to gain from lying about experiences with sexual assault and harassment. And many women may not speak out for fear of standing up to someone who holds financial and social leverage over them. Victims of sexual assault and harassment need the people in their communities to listen.
Because when we fail to empower one victim, we set a precedent for how we treat the next.
Also important to note that sexual assault and harassment might receive a lot of attention when the perpetrator dominates Hollywood. On a much smaller scale, allegations of assault in schools often slip under the radar.
For instance, high-school drama teacher, John Nabben was recently fired from Walkerville High. His dismissal was due to several allegations of emotional and sexual abuse.
On October 2nd, the Windsor Star released an article stating that Nabben,
"Is accused of belittling students and making inappropriate comments that included telling one female drama student she was not acting "sexual enough" and to make her performance "more orgasmic" during her monologue."
Six students struggled to have their problem recognized legally.
The article also stated that a student accused him of playing with her hair during rehearsals, and even sent her a text message saying, "I love you."
Nabben's actions were topic of conversation amongst the student body—but that wasn't enough. Six students struggled to have their problem recognized legally.
Movie producers and teachers may hold authority, but their social and economic positions hold absolutely no leverage over a wrongdoing.
The only way to combat these kinds of misconducts is to actively talk about and expose them. Because if we don't, we simply fuel them.
Stay critical.
For victims of sexual assault on campus, there is no right or wrong way to handle the trauma and pain. But, there are a plethora of help resources that the College or University institution make available. So there are so many people that want to help and support survivors.
Those that do not feel comfortable talking to friends and family should know that there are other resources available. Health Care Professionals at the school's Student Wellness Centre or even the police are at your disposal.
Many student unions ensure safe walks home. Students who do not feel comfortable walking alone through campus at night can arrange to have someone to walk with.
What does the Harvey Weinstein scandal enumerate? Safe lines of communication are opening for victims. Their stories are being shared and taken seriously.
Victims of sexual assault should never feel ashamed of themselves. It's the world that owes it to them to be better. Not the other way around.