As if adjusting to a new workload, new classes, and living away from home wasn't hard enough, going away to school also brings the challenges of learning a new place and meeting new people. For some, it's a new town or city, and for others, it's an entirely new country and way of life.
These tips from two international students who just finished their first year in Canada will help you feel more at home whether you're coming from across the globe or across the province.
"I mean, being a new kid anywhere is hard, especially if you have to adapt to the people, the lifestyle, the culture and the weather," said Juwairiya Kembo, a journalism student from Kenya entering her second year of studies at Carleton University. "But, you've got to be open to doing new things and going out, meeting different people and making fun mistakes."
Get to know the students in your program
"Don't be shy to go up to a group of people and say hello, because most definitely they are willing to make new friends too!"
You'll have classes with these people for four years, and chances are, even in first-year you'll be seeing a lot of each other. It's easy enough to strike up a conversation and bond over boring profs, long readings, and study sessions, and asking (or griping) about the homework is a great conversation starter.
"A sure tip for incoming international students is to not be scared of expanding your horizons and making changes. Often these help you settle down better," said Trisha Nair, a Neuroscience and Biology student from India entering her second year at Carleton. "Don't be shy to go up to a group of people and say hello, because most definitely they are willing to make new friends too!"
Don't get hung up on what you left behind
You will miss your high school friends. It will seem like the friends you meet at school will never be the same as your squad because you just don't have the same history, but cancelling plans with the girl from biology to video conference with your high school bestie will just make it harder in the long run. Learn to achieve balance between the new friends and the old, and avoid making comparisons or spending all your time missing people back home.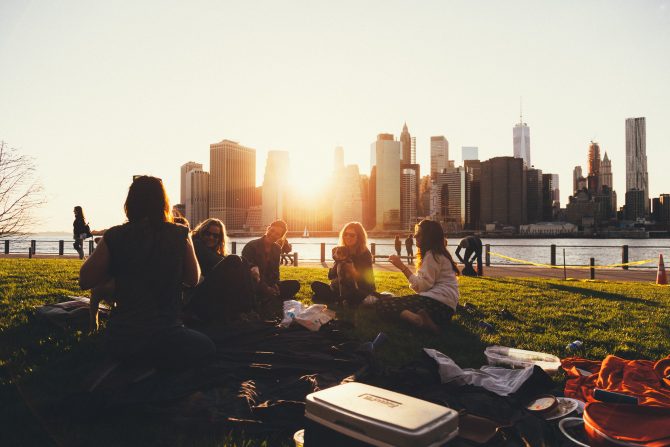 Step out of your comfort zone
Go to the campus bar and sing karaoke. Sign up for a dance class. Go to the campus gym if you've never worked out before. Get a job you're not sure you can do. This is a time to reinvent yourself and surround yourself with different kinds of people than the ones you're used to. "Honestly, you've just basically got to say yes to new experiences because it opens so many doors and you just end up making a city you've live in for eight months feel like home," Juwairiya said.
Join a club or organization
This is a great way to meet people outside of your class who share your interests. It's also a way to keep busy so you're not missing home. (Bonus alert: It's usually free fun and entertainment! Your wallet will thank you.) ) Schools generally have expos with all of the clubs and societies you can join at the start of the year, and they generally have Facebook pages as well. There's literally something for everyone. Humber College has a Pie Appreciation and Development Society and Waterloo has a Campus Crusade for Cheese. Not even joking.
Take advantage of social media
I got to know a lot of people in my program and in my year via our Facebook groups. Sometimes it's easier to shoot someone a message to get to know them before meeting them face-to-face, and figuring out who you have stuff in common with is great when you're panicking and trying to decide where to sit on the day of the first lecture.
Reach out to your school's international students organization
Most schools have an organization where international students can meet people going through the same things they are and offer support for each other. This is also a great way to get involved, because generally the international students offices organize year round events, which open up opportunities for leadership and networking.
"Attending both of the ISSO (International Students Services Office) orientations was really helpful for me," said Juwairiya. "Talking to people who were experiencing the same culture shock just made me more comfortable."
Try residence, at least for a year
"I made great friends in residence, which is such a good way to meet wonderful people in a new city," Nair said.
It's definitely not for everyone, but it can be a great way to meet people  easily, especially if you're shy or struggle talking to random people in class.