If you want to stay competitive as a student, you'll need a good smartphone. We're going to break down in 5 easy points why the Google Pixel is the best one.
At SLN, we've debated endlessly about what the best smartphone is on the market. Most of us dogmatically chose the latest iPhone when our old contracts expired, while a few of us (mostly the coders) went with the latest Android product. There's even one Blackberry hold out amongst us—not gonna say who that is.
Until one day, somebody walked in with a brand new Google Pixel, and the debates ended. We universally agreed that it was, hands down, the best phone on the market (well, except the Blackberry person, but we wrote them off a long time ago).
Here's why we love it so much.
1. Best. Camera. Ever.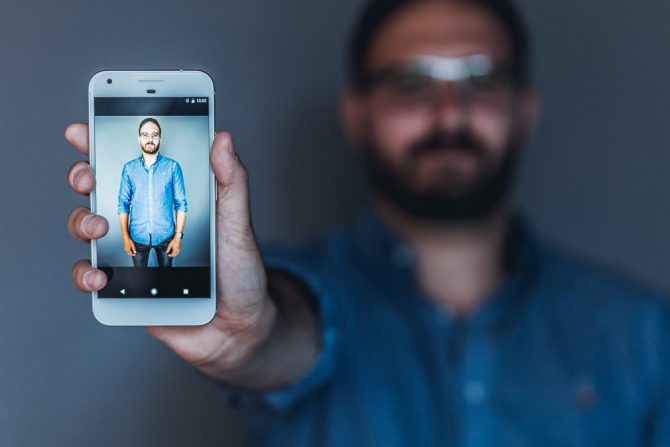 We, like everyone, take a lot of pictures, and the Google Pixel arguably has the best camera attached to any smartphone, ever.
Go ahead and compare photos between your friends' iPhone 7 or Samsung S8—the Pixel wins every time.
It's not that the camera itself is anything extra special, giant, clunky or protruding (*cough* iPhone 7), it's that Google's clever software fixes everything for you.
The default HDR+ mode is programmed by Google's "machine learning," and it's outrageously, consistently good. The autofocus feature creates perfect contrast in every photo. It produces the sharpest colours of any smartphone camera and it has incredible dynamic range.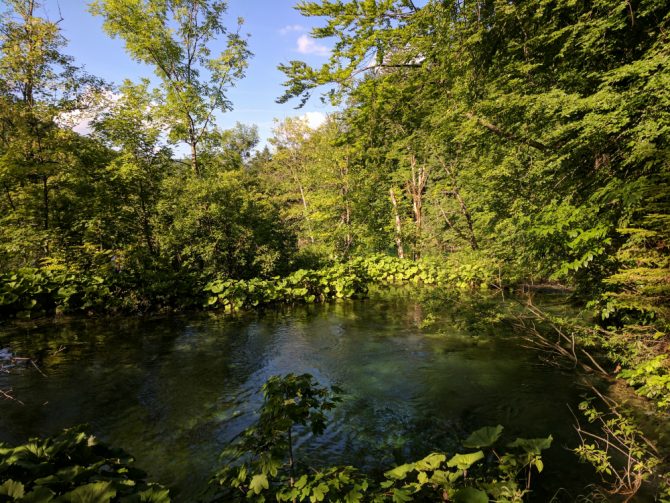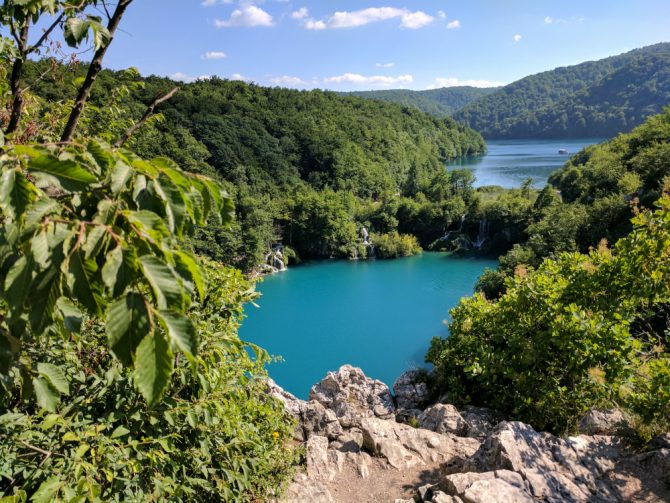 (Yes, we really took these on a Pixel.)
Don't take our word for it. Read about how the Pixel achieved one of the highest DxOMark scores (a universal ranking for picture quality) on a smartphone.
And because the Pixel's display has the highest pixel density of any smartphone, all photos display better on its screen.
This is the camera you'll want to use whether you're updating your LinkedIn profile or enjoying epic travel time.
2. Everything runs like butter.
You'll get this impression after a few minutes of navigating around the Pixel. Everything just runs perfectly smooth all the time.
We use Google software for everything. Docs, Sheets, Chrome, you name it—and we've been literally trying to slow down our Pixels in the office by overloading them with apps. But the Pixel soldiers on.
You never get tired of "live backgrounds." We also really like the long-tap feature. Just hold on YouTube, for example, and you can go right to 'Trending'. You also get true multitasking. You can hold the home button while watching YouTube and it will split the screen and allow you to use any other app. So you can text without stopping your video from playing (finally).
Your tech-junkie friend will probably quote you chapter and verse on the Pixel's hardware vs. the other guy's smartphone.
Here's the thing, it's as fast as any other smartphone on the market right now, and overall, we found all the applications to be buttery smooth and to never once hit a hiccup.
We knew we were in good company when we found that even Snapchat ran absolutely perfect. A better performing phone, you can't put in your pocket.
3. Looks good. Feels good.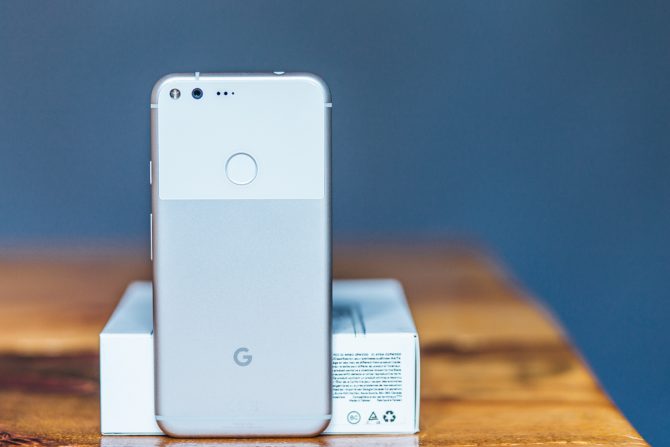 The all aluminum HTC body of the Pixel feels durable, and we can confirm after a few unofficial drop tests (don't try this at home), that this is one solid phone.
Is it a work of art worthy of museums for years to come? That's subjective. What's important is that it functions well. It's simple and utilitarian.
The buttons are super tactile and responsive, and because there's no aforementioned camera bump, this phone doesn't rock side to side when you lay it flat on its back.
The body is just slightly thicker than most current smartphones, but with it's slick, beveled edges, the phone actually fits in your hand better, and can support a bigger battery. Speaking of which…
4. The Battery Life is excellent.
With the brightness up to 100% we got over 4 hours of continued (and we mean NON-STOP) use out of the phone before it died.
On idle, we easily got 24+ hours out of the phone.
5. Google Assistant will figure your life out.
Google Assistant makes sure you're on time by suggesting when to leave—it tracks buses, trains, and public transit. It even shows you deals in local areas. It learns as you ask it questions and shows you articles that you might be interested in, based on your search with Google Cards. Also, Google Music does the same; the suggestion engine is epic.
Never be late for class. Never miss a good deal. Never worry about putting together a great party music mix.
It saves you two very precious student commodities. Time and stress.
Contest is now closed. 
Stay tuned for the winner announcement on the winner of the Google Pixel.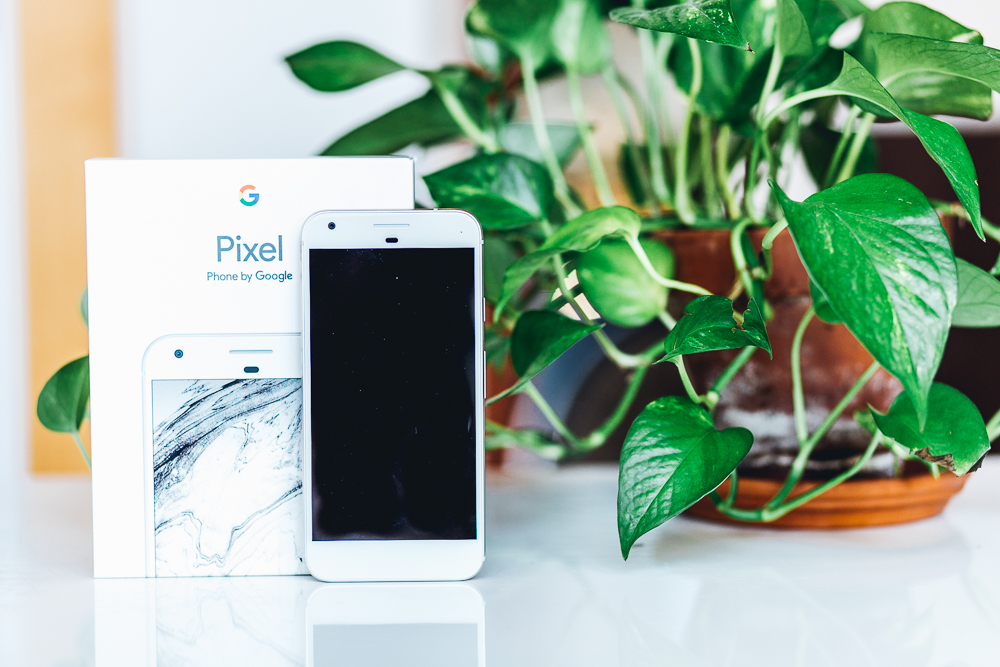 (A big thank you to Google Canada, who provided us with a Pixel for the giveaway.)