Reminder: Father's Day is around the corner! What better time to write your pops a letter in Thank You Mom & Dad and get a shot at winning him $20K?
To get in the Father's Day mood, we put together a mixed bag of inspiring dad-themed letters we've received so far. In movie genre terms, (*cue deep "In a world.." trailer guy voice) this is a compilation where action, adventure, family feature, and drama collide.
But, here's the common thread: All of your dads love you. Like, a lot. And that's a beautiful thing.
We promise, you'll be craving to hear dad jokes by the end of this post.
Elias was abducted at age 5, then rescued some years later.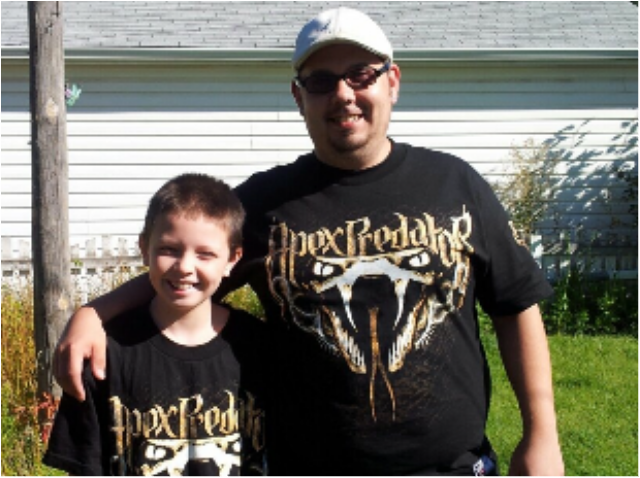 He didn't know it at the time, but the entire 5 years following Elias Nunweiler's disappearance, his dad never once stopped looking for him. He talked to authorities and did everything he could until Elias returned safely home.
"When I was 5 years old my mom abducted me and took me into the United States. I'm not even close to joking. For 5 years he never stopped trying to find me… [having] his support without knowing it for those 5 years is something I couldn't have ever asked for. He was talking to lawyers and government officials, whoever he could regardless of cost."
— Elias Nunweiler, Carlton Comprehensive High School
Shaelyn's dad mastered "girl talk" after his divorce.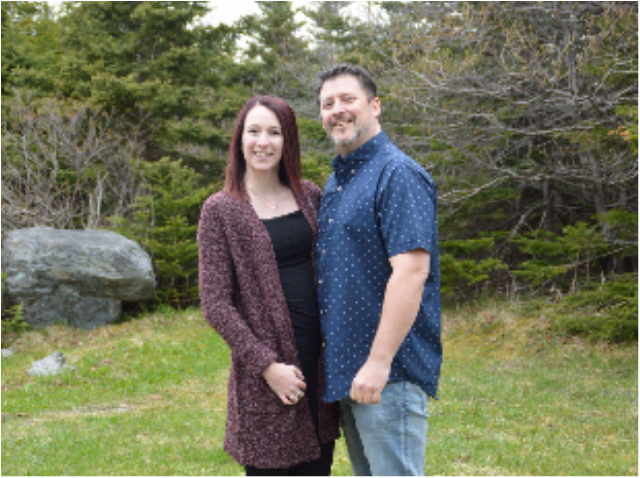 Since her parents' divorce, Shaelyn Phillips' dad wore many hats. He was Shaelyn's biggest support system and did everything he could for her, regardless of the typical "dad" role.
"From getting me all the "girly stuff" I needed to helping me through break ups and coaching me through buying my first car… He always knows how to keep me thinking straight and not let anything stand in my way. He has truly helped me grow into the woman I am and is there to continue to watch me grow. "
–Shaelyn Phillips, Academy Canada
Karla's dad worked four jobs in a foreign country.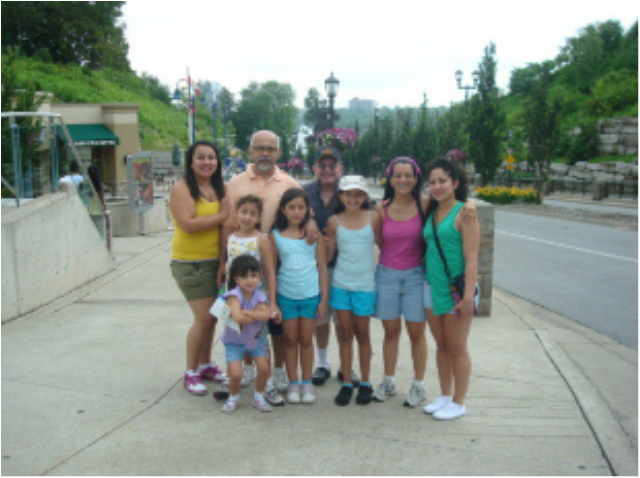 Karla Tobar-Rodriguez's parents dropped the two businesses they owned in Guatemala so that she and her sisters could grow up safe in Canada. Neither of them knew anybody here yet, or speak the language, and Karla's dad worked four jobs just to put food on the table for his family.
"We may not be the richest family but if it weren't for my parents I would not be pursuing a career in nursing. I would not be in Canada. I would maybe not even be alive. So I would like to thank my mom and dad for giving me the life I have now. I owe you everything and more. I love you both so much. Thank you."
— Karla Tobar-Rodriguez, Father Leo J. Austin Catholic Secondary School
Judith's grandpa stepped in to be Dad.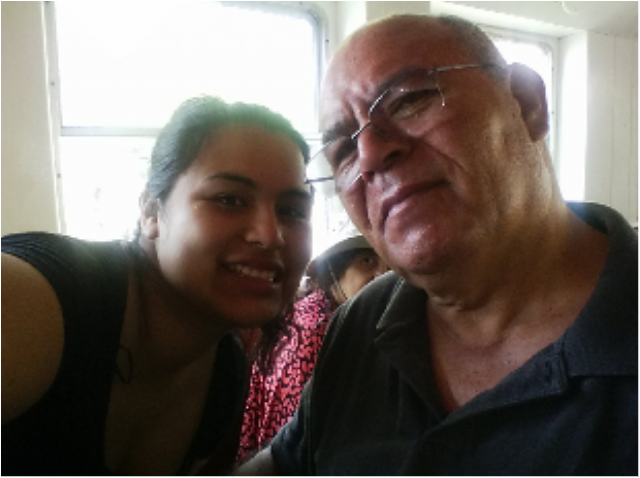 Judith's grandpa was by her side when she took her first steps, had her first bike ride, during all her birthday parties, and graduations. He stepped up because Judith needed him.
"You took on a responsibility that was not yours and became my father… When you had your stroke and your heart attack instead of focusing on trying to get better and learning to walk again, you were worried about my well-being. You asked me how I was doing and if I needed anything when in reality in that moment you were in greater need than I was. Even today you continue to support me, give me advice and motivate me unconditionally. Father, words cannot describe how grateful I am to have you in my life. Grandpa, I love you with all of my heart. Thank you."
— Judith Alferez Flores, triOS College
Leah's dad became both parents when she lost her mom.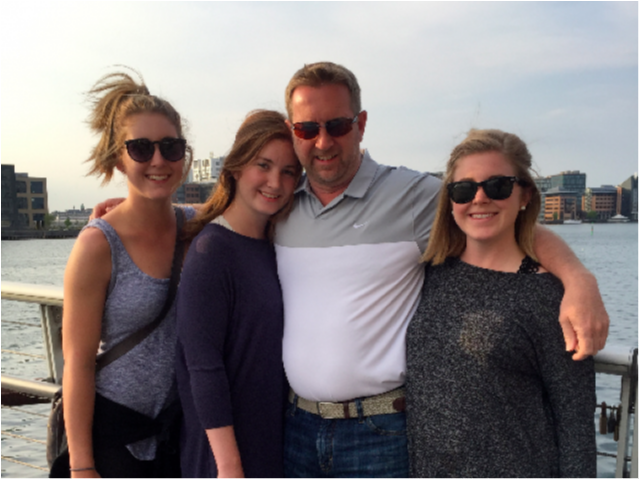 Leah Rasmussen's dad became a rock for her and her sisters when their mother passed away. He now works two jobs to support his girls and keep them in school, all while still dealing with his own grief, but always tries to make his girls' lives as easy as he can.
"As my entire family has had to adjust to life without my mum after her unexpected passing in November, my dad has made himself available to us, helping us with everything and never allowing us to feel alone. He has helped us to get through the stressful days by trying to take things off of our plates, loading them onto his own, and by encouraging us to take a step back and breathe when we need to instead of always being full steam ahead. He has made it possible for me to continue on with school and to keep my goals in mind by being there and supporting me even as he works two jobs and deals with his own grief."
— Leah Rasmussen, Ontario College of Art & Design
And here's that dad joke we promised…
What do you do to make a Kleenex dance? You put a boogie on it.
*Ba-dum, tsss*
Got the itch to share your dad (or mom, or grandpa) story? Thank You Mom & Dad is in full swing!
Submit your Thank-You letter and enter for your chance to win $20,000 for your loved ones.