Exams typically mean eating ramen out of your last clean bowl, wired on caffeine, while working on 4 hours of sleep (if you're lucky).
But who said exams need to turn your life into a foggy, gruelling, stress-filled week? Do yourself a favor, and set yourself up for success with these super helpful apps to maintain some healthy habits and destress for the chaotic time that is exam week.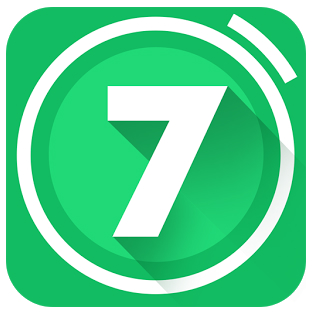 Though it may only be seven minutes long, this powerful little workout will leave you dripping sweat. So if you don't have time to hit the gym or don't feel like being in public in your current study-sloth-like state, this might be the app for you. Take a break from the books and knock out an intense workout!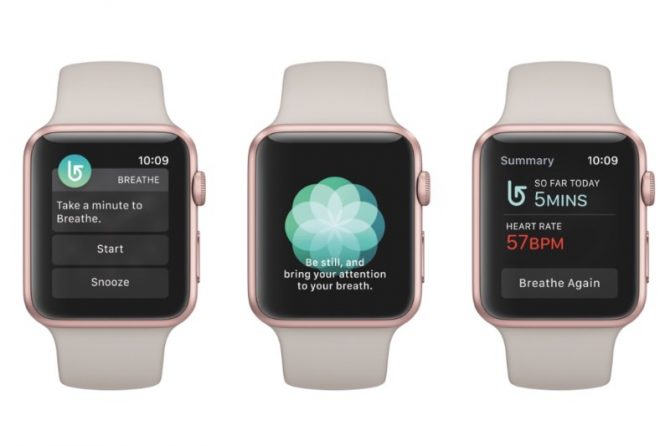 Hunched over your laptop, jaw clenched with test anxiety washing over you? We've all been there. With all the hustle of exam week, it's easy to forget to stop, turn away from a screen, and breathe. Breathe will ask you a couple easy questions about your mood and will list off some guided meditations. If you've only got a few minutes, there's a meditation for that or if you'd like to really zone in on meditating skills and tune into some Zen vibes, you can spend 20 minutes breathing your worries away.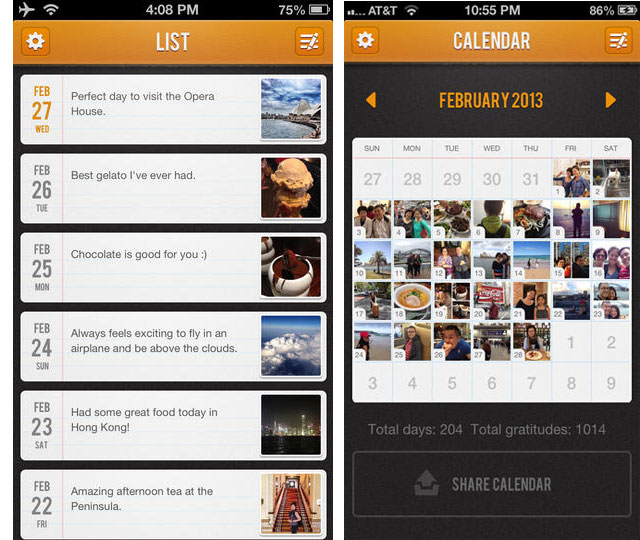 When you're scrolling through a constant stream of bigger and better lives on Instagram, it's really easy to forget to appreciate what you already have. Being grateful for the people, things, and memories you have right now in your life is a fantastic way to relax. Gratitude365 lets you jot down something each day that you're grateful for which could be as simple as your morning cup of coffee. You can also add a picture. You could call it your new mini gratitude journal. Have all the fun and get creative with this one.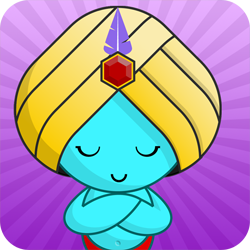 Maybe it's taking a cruise across the Caribbean or finally paying off all your student loans, whatever your dream life looks likes, write it down! Creating future goals to look forward to is a great way to destress. It adds focus and purpose into your everyday life. Finding a dollar on the sidewalk suddenly becomes a step towards funding your dream trip. With Vision Board, you can pick 9 different pictures that represent various parts of your life (ex: health, travel, wealth, etc.). Check this app in the morning or whenever you need a little reminder on your big dreams.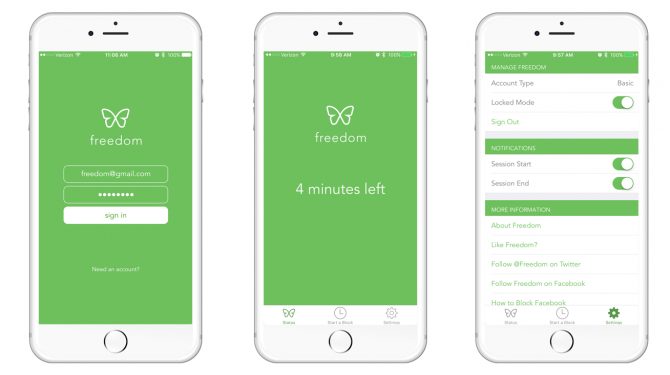 Two minutes after sitting down to study, you somehow (mysteriously) end up scrolling through Instagram. It happens to the best of us. You go to Google something from your textbook and then suddenly, you're sucked into the social media vortex. This is where Freedom becomes your new studying best friend. Just enter the websites you know will distract you, set an amount of time that you need to be distraction free, and go be productive! Say hello to social media-free studying.
Handpick Recipes & Ingredients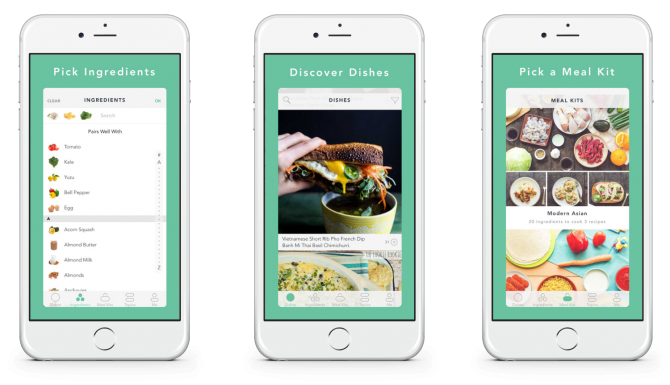 Exam week is probably the busiest week of school, so with all the chaos, you might not have time to hit the grocery store. Which means opening your fridge to a single banana, half a jug of orange juice and some cheese. With Handpick, you can punch in the ingredients that you have in your fridge and it'll instantly list recipes based off of those ingredients. Discover some new recipes and clear out your fridge all at once.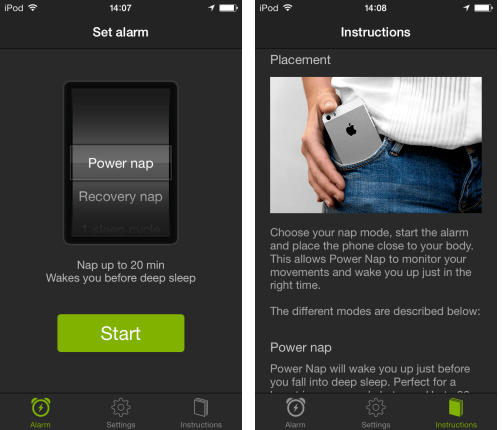 Late study nights until 4am always seem productive… until you have to stumble, dead tired, to your first class the next morning. Coffee and red bull may seem like instant fixes, but ultimately getting enough sleep is going to be the best way to keep your brain fully functioning throughout the week. Have 30 minutes to spare during the day? Take a power nap. Just set how long you'd like to sleep for, add any ocean or nature sounds you might find relaxing and a wake up sound. Happy catnapping!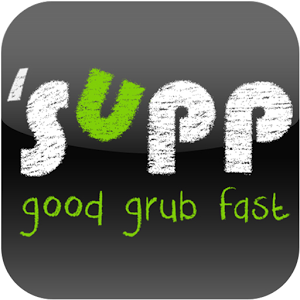 Eating good, healthy food is easily overlooked in college but especially during exam week. With all the late night cramming you'll probably be doing, make sure you're giving your brain some solid fuel. Designed for college students, SUPP has tons of easy, healthy and tasty recipes that cater to even the laziest of chefs. Scroll through this app to find some delicious food inspiration and go make yo self a good meal.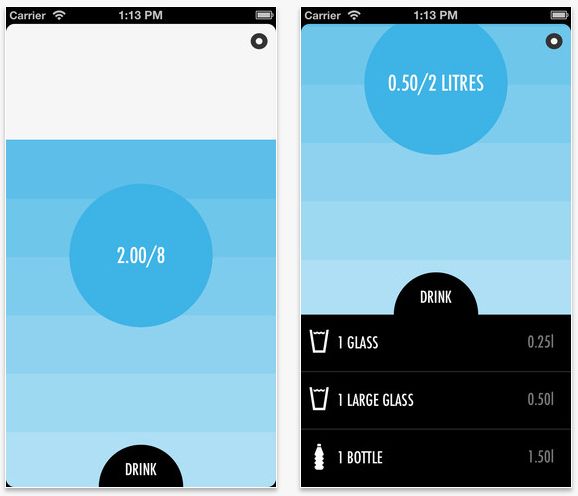 You're already in school, so by now you've probably had your mom, your mom's friend, your grandma and your neighbour all tell you to drink more water. Well, I hate to break it to you, but they're right. Keep your body healthy, happy and hydrated with WaterIn. With this app you can track your glasses of water throughout the day and set reminders for yourself to keep on drinking good ol' H2O.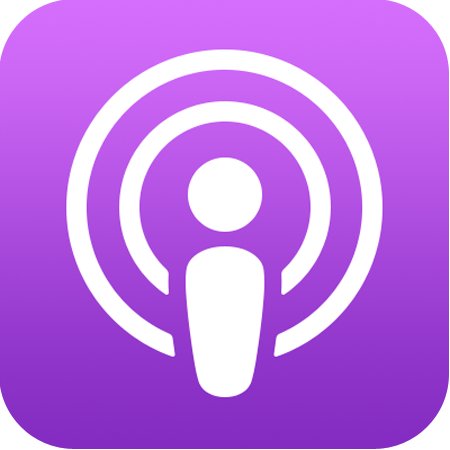 Last but not least is an app that you have more than likely stored away in a folder, because your phone won't let you delete it. iPhones all come with this app, and recently, I've discovered the many wonders of this little guy. There are countless FREE podcasts on pretty much every topic, so find one that interests you.
Some of my current favorites are Ted Radio Hour (fill your brain with some fascinating true stories), Song Exploder (learn how hit songs were written) and Earn Your Happy (this one will motivate anybody to be crazy productive!). It's a great way to feed your brain some new information and give your eyes a break from staring at a screen. Listen to them in the morning, when you're walking to school, at the gym or before bed. Gain some new information without being sucked into the vortex that is YouTube.
Hopefully one or all of these apps will help make exam week a little less stressful. Amidst all the stress of exams and student life, try to remember to take some time for yourself to relax and rejuvenate. Whether that be from using one of these apps or finding other alternatives. Take care of yourself and go crush your exams!