To celebrate, we're giving away five prizes of $250.00 worth of McDonald's gift cards.
I graduated college a few years ago, but let's see if I still remember what it's like.
On Monday, you scrape your couch cushions for enough change to buy that much needed morning coffee. On Tuesday you do groceries; 90% ramen noodles. On Wednesday you window shop and drool over that new pair of shoes you can't afford. On Thursday you contemplate how you might convince your parents to pay your phone bill. And on Friday, you opt to walk to the party, despite the blizzard outside, because cabs are expensive.
Sound about right? Sound like you? Sounds like you could use a part time job.
Which is why we're dropping you a line about National Hiring Day at McDonalds on April 5, 2017.
What's National Hiring Day?
An annual one-day hiring blitz at participating restaurants across the country. In one day, on April 5, the company is looking to hire more than 9,000 new employees.
McDonald's is looking to employ thousands of young people across Canada, offering opportunities to gain valuable job and leadership experience. The kind of skills and experience you'll want to put on your resume—the kind your future employers will want to see.
Oh and you'll get a paycheque. Those are pretty cool.
What are current McDonald's employees saying about their experience?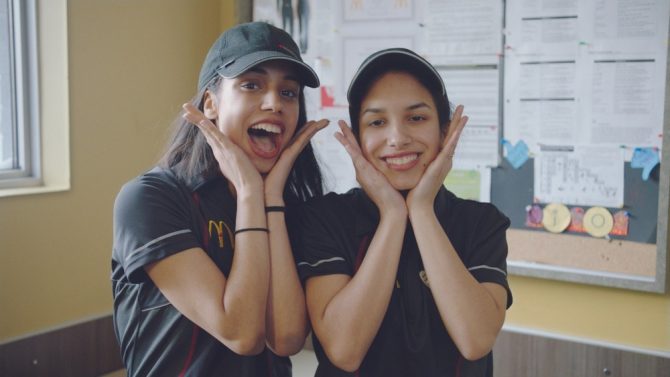 "The biggest part of our job that we love is the flexibility. When we were still in high school, McDonald's worked around our schedules, and that made it even easier to make some extra money while still getting all of our homework done."
–Karlyna and Kayla, 18-year-old sisters who have worked at McDonald's for about a year.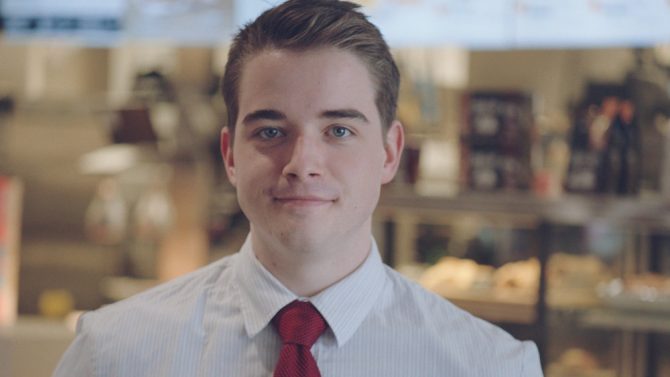 "In the past year I've gotten the chance to be in a commercial and to deliver a Guest Experience Leader speech, all of which have been valuable learning experiences."
–David, a 22-year-old student at Ryerson University who has worked at McDonald's for around a year.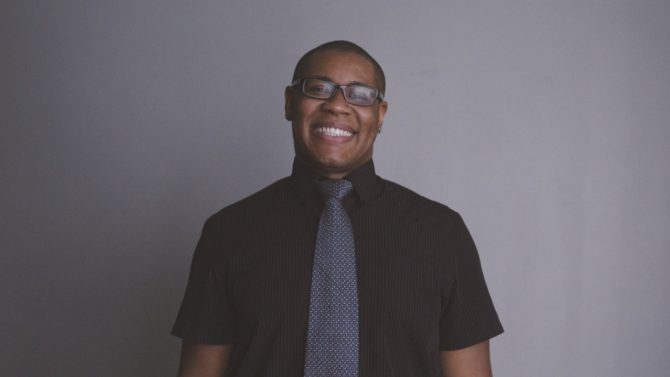 "I credit the job with helping me come out of my shell and be more confident. With that confidence came better communication skills."
–Daniel, a 29-year-old General Manager in Toronto. He's been working at the company for 15 years, and in the future he would like to become a franchisee.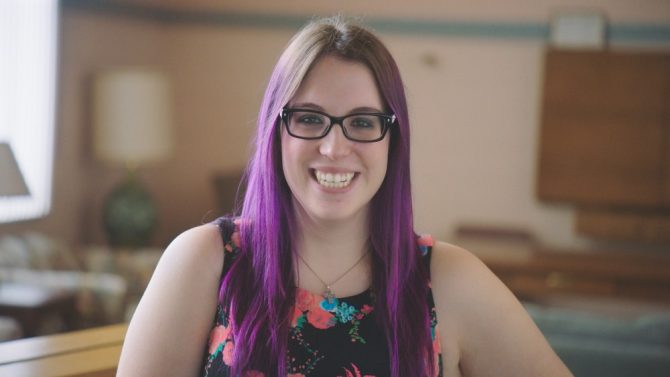 "Patience is one of the key skills that I've developed in my time with McDonald's. It's extended to my career as an Early Childhood Educator—you can never have enough patience when you're working with young kids."
–Allison, a 24-year-old who has been working at McDonald's for 7 years. In that time, she graduated from Sheridan College for Early Childhood Education, and now she also works with Kindergarteners through the CLASP program.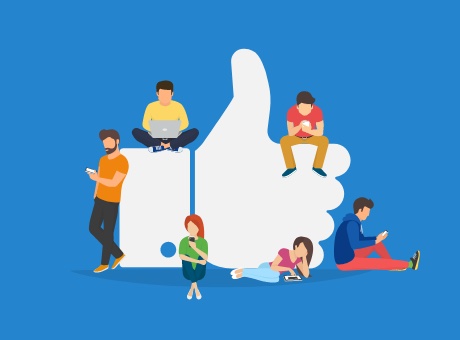 Student Life Network
More top resources just for students