Summer will be soon. Which means music festivals, road trips, and lazy days at the beach.
Okay, more realistically it will involve slaving away at your internship while juggling a summer school class or two, with a little fun slipped in on long weekends.
Either way, a sweet pair of sunnies is a must and nothing beats shopping for shades without leaving your couch. To make things even easier for you, we've compiled a list of the sweetest deals on Amazon.ca so you can stay cool this summer.

4.8 stars on Amazon.ca and under $10—these babies are a no-brainer! For dudes or ladies. Take your pick from nine different colours of these classic-looking shades and don't look back. Reviewers say the only thing cheap about these sunglasses is the price which means you won't have buyer's remorse after hitting "add to cart".
$35.99 for 100% Hand Made Wooden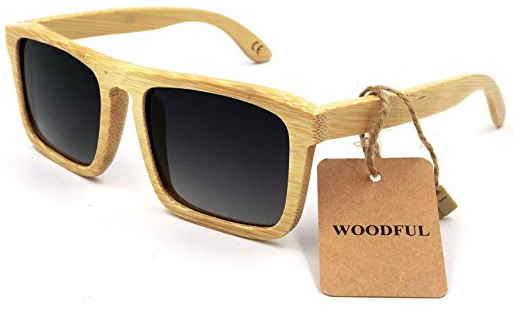 These 100% handmade bamboo shades make for a sweet deal! Lightweight bamboo means they're perfect for floating in your tube this summer because they won't sink in water if you accidently drop them in the lake! Since these shades are crafted from bamboo, every pair is different.These puppies are even offered with free shipping and free returns.
$17.99 for Cat Eye Mirrored Flat Lenses Street Fashion Metal Frame
These women's Cat Eye Mirrored shades are an easy way to make sure any outfit is on point this summer. They come in almost every color imaginable but my personal favourite is the Gold/Rose. With a 4.8 star rating on Amazon.ca and a killer price, there seems little room to go wrong with these stylish sunnies. Shipping's free.
$17.80 for CGID Clubmaster Inspired Half Frame Horn Rimmed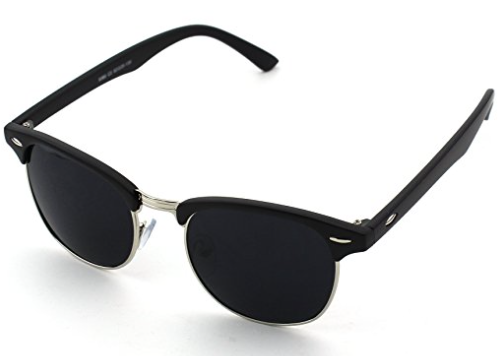 Protect your eyes from UVA/UVB with these stylish shades that you can get on a budget. You can't go wrong with this Pemberton-Music-Festival-Ready retro look this summer! Don't wait to get your hands on these horn-rimmed sunglasses cause the minute you're not sitting in class all day, you'll wish you had 'em.
If you spend 35 bucks or use Amazon Prime, you'll get free shipping. There's also free returns on this one.
$3.50 for Coromose New Fashion Unisex Classic Aviator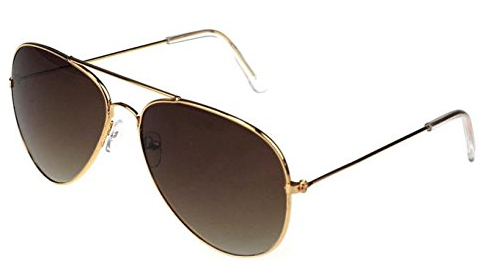 Okay, here's where the rubber hits the road! If you're looking for a classic pair of aviators, you won't find a better deal than these babies! Grab these shades for less than the price of a latte and you'll be set for summer.