We asked almost 1,200 students and recent grads from Dalhousie to UBC just how much 'wakey juice' it took to get through the late nights, last minute exam cramming and 8:00am classes of post-secondary life.
Without a doubt, The Road to Convocation is paved with caffeine.
Most students, according to our study, are tossing back about a coffee a day, with a weekly average of 6.9 coffees every week. While nearly one third of students ( 30%), proudly boasted that they didn't have so much as a drop of coffee while completing their program, another 19% admitted to practically injecting the stuff, by consuming the equivalent of more than 2 medium Tim Hortons coffee everyday.
When looking at who is having the most java, let's just say men didn't fare so well compared to us women. Apparently it takes an extra coffee for men to get through their classes each week.  While female students drink 6.4 coffees a week, male students are averaging 7.7 coffees a week. Male students are also twice as likely than female students to choose a larger coffee, with 18% of men compared to only 9% of women pouring back a large or extra large Tim Hortons coffee every time they enjoy a hot brew.
Surprisingly though, there wasn't a lot of variance by program, other than the fact that there are fewer Engineering students drinking coffee at all (61% compared to 70% nationally). But what were able to conclude is that if you're in post-secondary school in this country, chances are you're going to buy at least one coffee a day.
Our advice? Since school will probably require almost constant caffeine refueling, you should apply for a credit card that will reward you for buying coffee1. We like Tim Hortons®, so we're recommending the CIBC Tim Hortons® Double Double™ Visa* Credit Card.
Congratulations to Wei-Che Chung of Capilano University, winner of Week 7 in the 10K Study break!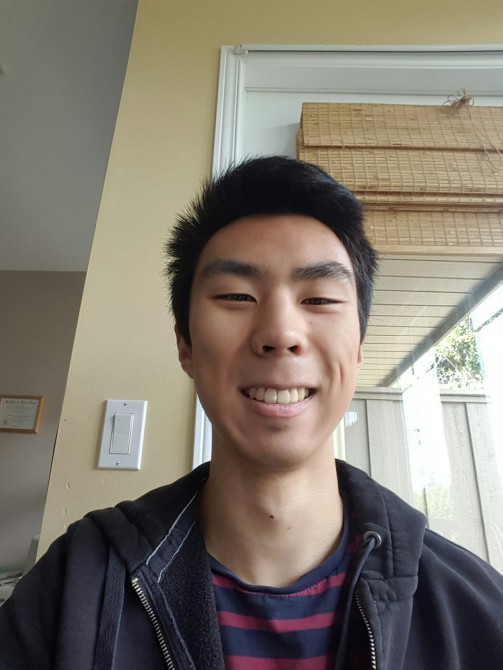 1Tim Cash is earned on all CIBC Tim Hortons Double Double Visa Card credit purchases less returns, and not on cash advances, interest, fees, balance transfers, payments, CIBC Convenience Cheques or Tim Cash redemptions. Double Double Visa Card program may change without notice. Taxes, fees and other charges may apply to redemption of Tim Cash. Tim Cash is awarded to the primary cardholder's Tim Card® Account immediately upon processing of CIBC Tim Hortons Double Double Visa Card credit purchases, provided that your card is open in good standing at the time of purchase). See Program Terms for details
General information not about CIBC Financial products is provided for your reference and interest only. The above content is intended only to provide a summary and general overview on matters of interest and is not a substitute for, and should not be construed as the advice of an experienced professional. CIBC does not guarantee the currency, accuracy, applicability or completeness of this content.
*No purchase necessary. Open to legal residents of Canada 16+ (excluding Quebec). Contest closes at 11:59:59 PM ET on July 13, 2016. There are ten (10) prizes available at the outset of $1,000 each. One prize per Challenge period; prizes available will diminish as awarded. Odds of winning depend on number of entries received per Challenge period. All amounts in these Rules are in Canadian dollars. One (1) prize is available to be won per challenge period. Limit one (1) prize per person during the entire Contest Period. Skill testing question required. Full rules available here.