Heading to post-secondary is an unnerving adventure.
New adventures, new places, and new passions can all be pretty overwhelming, but leaving your comfort zone often leads to the most memorable moments of your life. Choosing a university and career path are difficult decisions to make, but you have the potential to make the right choices by knowing yourself (and doing your research, of course). My choice was Lakehead University. And it was, without a doubt, the best choice I could have made for myself.
"The goal of life is not to arrive at the grave safely in a well-preserved body, but rather to skid in sideways, completely used up, totally worn out, yelling at the top of your lungs, 'Wow, what a ride!'"
I found this quote on the last page of one of my first university exams, and it kind of put my education into perspective for me. Focusing on schoolwork will get you academic success, but other life facets such as health, music, family, community, relationships, and friendships are just as important to maintain for living a rewarding life. Lakehead University has provided me with a setting that not only promoted academic success, but allowed me to live fully for the past four years.
My Lakehead Story and Personal Growth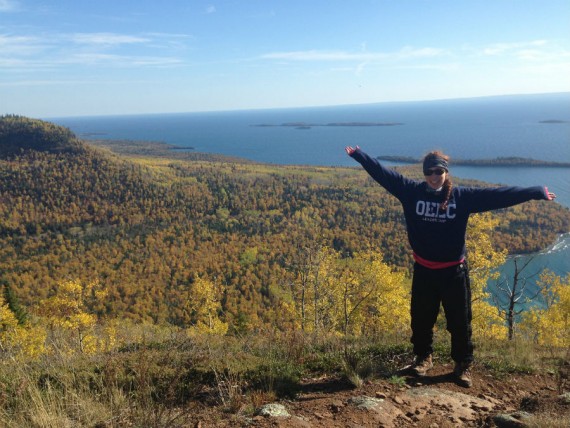 Four years ago, Lakehead was my first choice because I was attracted to the school's student-oriented values. Since then, I've realized that Lakehead offers way more than I expected. If you want a university experience where you're supported in pursuing your passions, always encouraged to grow, challenged to try new things, and given hands-on experiences, then I recommend choosing Lakehead.
I graduated with a degree in Kinesiology from LU. This degree was extremely rewarding; it taught me the importance of physical activity, nutrition, and overall well-being in preventing chronic health conditions. Since starting school at the Northern Ontario School of Medicine, I've frequently used my knowledge to help myself and my peers better understand the physiological and psychological aspects of health and wellness. Other programs such as Nursing, Outdoor Recreation, Social Work, Music, Law, and Engineering add to Lakehead's exceptional and diverse repertoire of disciplines.
"Opportunities worth pursuing will rarely knock on your door. You need to chase them down."
Balancing it All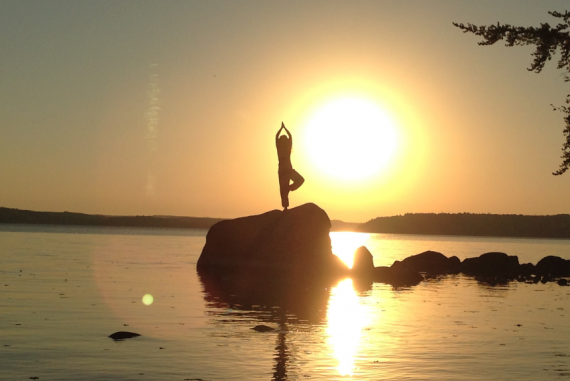 Lakehead University has helped me balance my education and my personal life. It's not at every university that you can walk out of your classroom and into a forest beside a lake, or look up at the night sky to see the northern lights. Non-music majors have the option of having one-on-one music classes with a professor. At Lakehead, you can meet with your professor for a bite to eat to discuss a lecture topic. Where else can you drive for ten minutes and be at a mountain, waterfall, forest, or even downtown? You wouldn't normally associate these things with a university setting, but I personally love it when things aren't normal. As the saying goes, "I tried to be normal once—it was the worst two minutes of my life!"
Advice I Wish I Had 4 Years Ago
There's no real "how-to" guide for school (although this is kind of close). However, I can give you some tips I learned during my time at Lakehead University:
Opportunities worth pursuing will rarely knock on your door. You need to chase them down. Not to mention that staff at Lakehead are always willing to help students who show initiative and have the ambition to get things done.
When it seems like your options are limited, think of the most abstract, outlandish idea. You'll be surprised at what might come out of that thought.
You rarely need to take "no" for an answer, but respect that 1% of the time you might have to.
Take advantage of the resources provided to you. The Student Union and Student Affairs departments at Lakehead University were my go-to's when I needed resources or had questions while pursuing my undergraduate degree.
Students have more power than you think. Use your thoughts and actions to make a difference in something that you are passionate about.
Teaching How to Think, Not What to Think

Don't think that you have to go to a big school to make a big change. By going to a smaller university, I was able to have a big impact. I had an idea that I was passionate about and consequently co-founded the Lakehead Interprofessional Student Society (LIPSS), which has presented across North America. By being proactive and completing a research project on the LIPSS student-led health simulation, I received an award for an outstanding presentation in the area of behavioural studies in March of 2015.
Your ripples in life will make a much larger impact in a small pond than in a large ocean. Start small, dream big, chase your ambitions, approach others with love and kindness, and create the life you want to live. Through your actions, it's up to you to decide how people are going to know and remember you.
Lakehead believes in teaching students how to think, not what to think. I can't stress how true this is. Because of my time at Lakehead, I was ready to take on my next pursuit as a medical student at the Northern Ontario School of Medicine.
Without fail, be ready for your adventure. Pursue it and embrace it with open arms.
Lakehead University: Far From Ordinary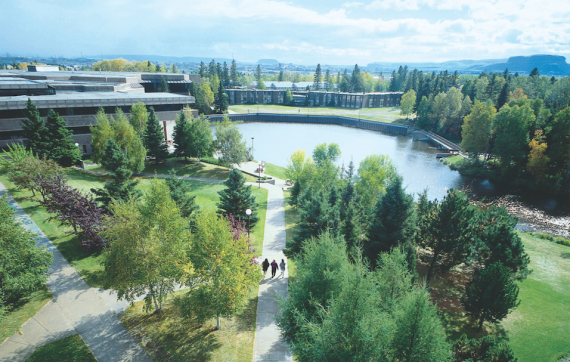 University can be about getting a world-class education while having the experience of a lifetime. At Lakehead University, expand your horizons and start your journey at a university that is far from ordinary. With two campus locations in Thunder Bay and Orillia, Ontario, we offer a personal campus experience where you can truly realize your potential. Over 8,500 students study from our comprehensive range of undergraduate and graduate programs, alongside acclaimed faculty which truly care about your academic growth and success. From the moment you step onto our campuses, you will discover this is no ordinary university experience. Learn more at www.mylakehead.ca
Congrats to Nicolas Castilloux at École Secondaire du Sacré Coeur, winner of the Lakehead University flash giveaway!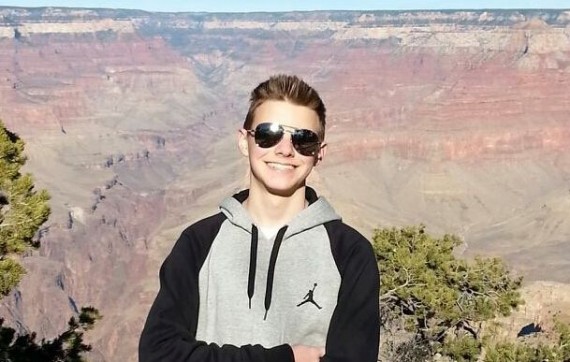 Enjoy that $1,000 towards school, Nicolas. Or, you know, that $6,000. Thanks to everybody who entered!