It's no secret that all of us dream of becoming Canada's Luckiest Student—with a prize pool exceeding $100,000, it's hard not to.
This is undeniably the most drool-worthy round of CLS4 yet, and I'm sure we all do our fair share of daydreaming and voucher-hunting in hopes of achieving that Luckiest Student status. But how many of us actually have a plan of action? If you won CLS4 at this very moment, could you even begin to tell me all the things you plan to do? I think not. So here's a good opportunity for you to start. And I'm not saying that you should take my advice, but… you should take my advice.
1. First Things First: Cry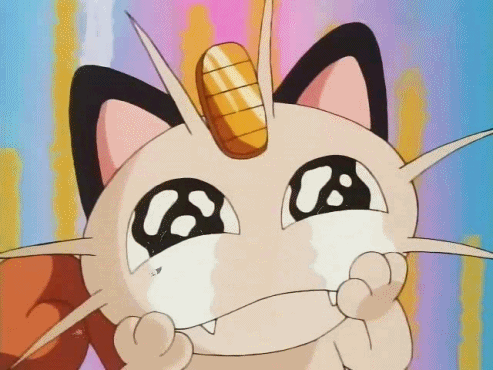 Tears of happiness, of course. Abundant happiness. Congratulations on winning all these prizes in Canada's Luckiest Student!
2. Buy Seemingly Useful Things at Factory Direct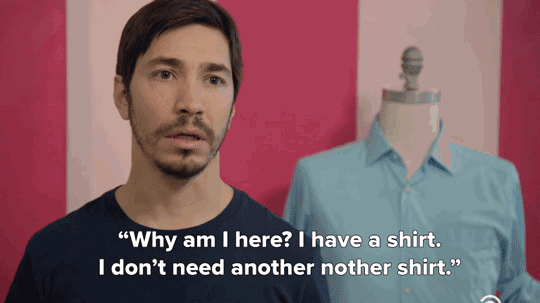 Factory Direct is the ultimate hub of random consumer products—they stock everything you didn't know you needed. This includes (but is not limited to) 50m ethernet cables, nail art pens, rotating desk organizers, and… uh, shirts. If you wanted to, you'd have a full $1,000 to spend there.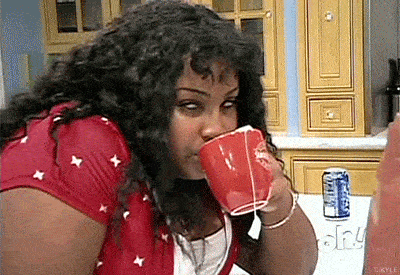 A baffling choice to most, but perfectly sensible for the avid drinker of tea. Myself included.
4. Deck Out Your Crib With Some Fine Art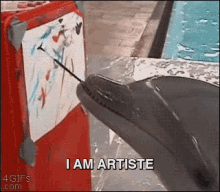 With a glass of wine in hand, you'll stand in the center of your dorm and admire the new painting above your bed. You'll nod and sip your wine, your pinky finger held high towards the heavens. "Yes," you'll say. "I do believe that my humble abode has been sufficiently, as they say, 'pimped out.'"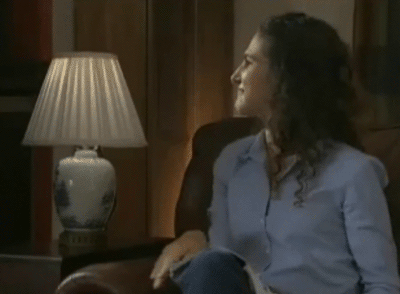 If you do, you just might be as happy as the woman in this GIF. But then again, nobody needs that many lamps. Actually, you know what? Don't listen to me. Don't take my advice. Don't even accept the Costco prize if you plan on buying 11 $80 lamps.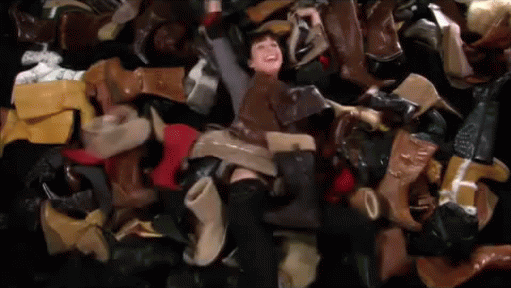 It's probably for the best if I don't put any weird ideas in your head. Be free and buy whatever your heart desires with your $1,000 Costco gift card.
7. See the Northern Lights in Iceland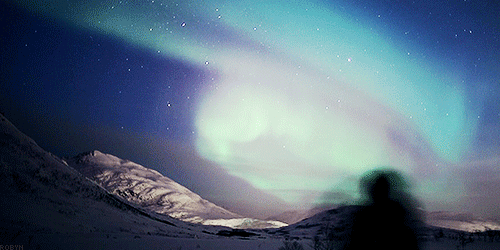 Nothing is more beautiful than the Northern Lights, especially the ones in Iceland. Well… nothing except the $5,000 Eurotrip that would get you there.
8. Buy Skyrim to See the Northern Lights (Whenever You Want)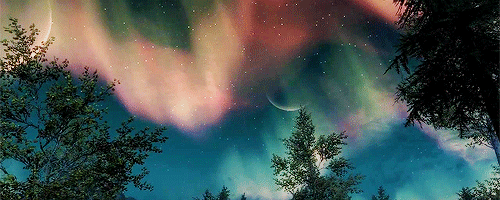 If you'd rather not hit Iceland for your Eurotrip (why?!), you could just purchase The Elder Scrolls V: Skyrim (plus other stuff) at Best Buy with your save.ca gift card and admire the lights in-game. I mean, it almost looks real anyway. Not to mention you'd be able to fight, smith, and pillage your way through a beautiful fantasy realm.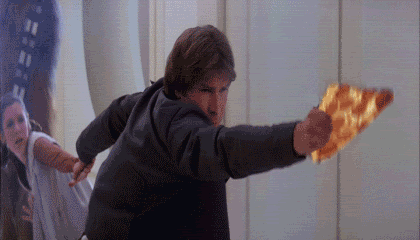 With your $1,000 Pizza Pizza voucher, you could probably buy pizza for a whole classroom or two. After all, there's no better feeling than spreading the love. Especially when that love involves pizza.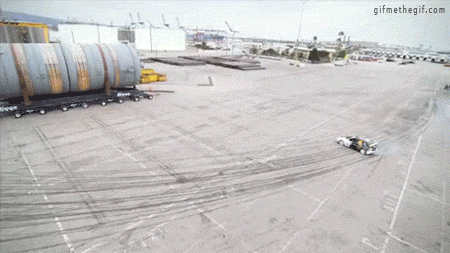 *I'm kidding. Literally don't do this. It's illegal. Super fucking cool, but illegal.
11. Drive Safely in Your 2016 Ford Focus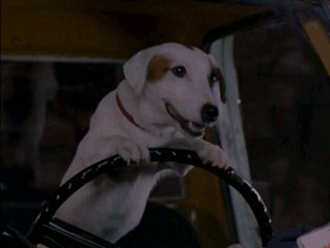 Why wouldn't you drive as safely as possible with a whip looking like this? Don't take notes from this dog, by the way. He's cute and all, but he's not even wearing his seatbelt.
12. Magically Acquire a Free Year of Tuition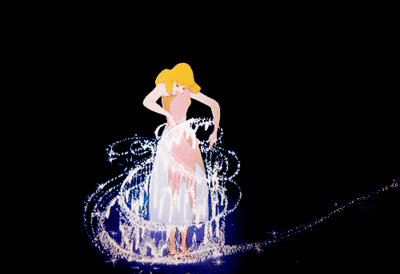 With one of the prizes totalling a full year of post-secondary tuition, you'll practically feel the extra $7,500 lining your pockets. Just like that. Magic.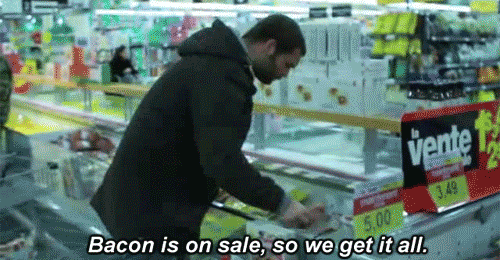 Or save that money. I won't say which is the better option. The world is your oyster, friend. Capture it. Sautée it. Enjoy it.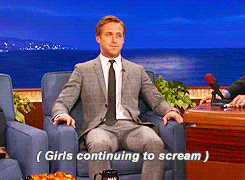 In order to land jobs, you'll need to look sharp. And in order to look sharp, you'll need to buy attire that makes you look nearly as fine as Ryan Gosling. A daunting task, I know, but I firmly believe that your professional attire will have girls and guys alike screaming with joy at the sight of you.
15. Curate a Whole New Casual Wardrobe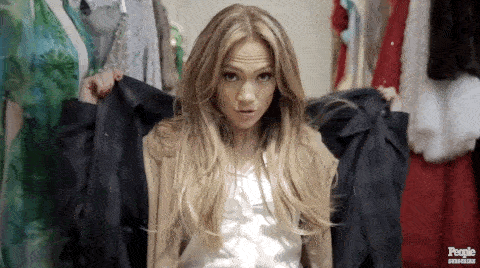 I recently started buying the same colours for all my clothes and accessories. Black. Dark red. Navy. Various shades of grey (disclaimer: not 50). Imagine curating your own colour and style guide for your clothes… and then imagine buying it all with $5,000. Your joy will be amplified if you're as fashionable as Jennifer Lopez.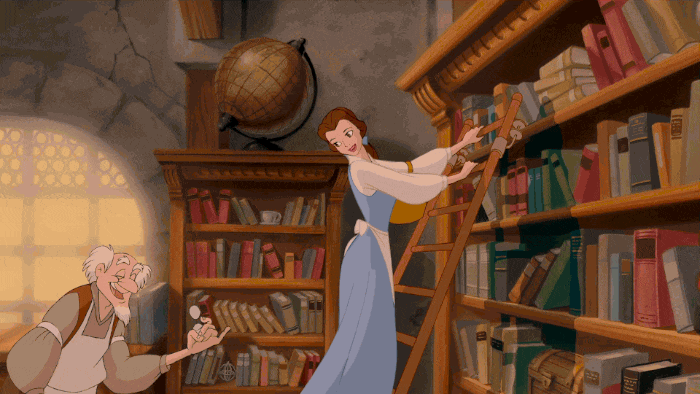 "I don't care if you wrote the textbook, Professor. It's not worth $180."
Amen to that, figurative student. But luckily, that won't be much of an issue if you get $4,000 to spend on textbooks.
17. Eat Too Much Chocolate in Switzerland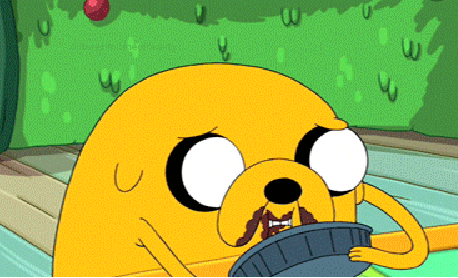 An acceptable alternative to visiting Iceland. I mean, if you have the opportunity to visit a country known for delectable chocolate, it wouldn't make sense to not go.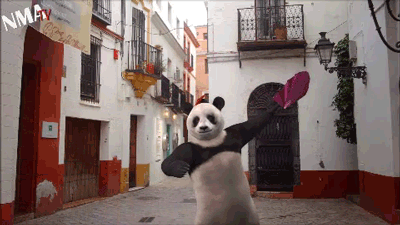 Chances are, you'll be able to catch sight of this exotic dance at some Spanish restaurants or bars. But if you can somehow partake in flamenco dancing classes during your trip to Spain, why not take a stab at it? You won't have a better opportunity to embarrass yourself.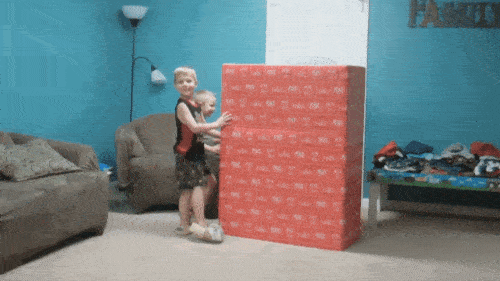 We'll handpick the prize. We will then give it to you. You will then be in utter disbelief at how well we know you. You will then cry like you did in the first GIF.
20. Go on a Ski Trip… After Hitting the French Alps


Once you're done eating, drinking, and admiring the sights in France, you could head back to Canada and hit Blue Mountain with 3 of your friends or family members. Think of how much fun you'll have falling down and stuff.
21. Put Every Gorillaz Album on Your New LG Phone…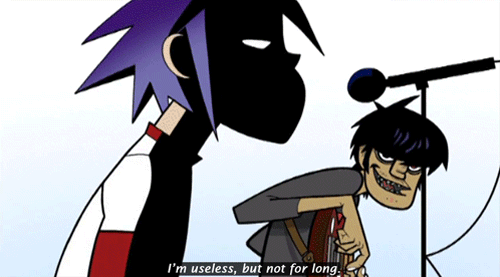 … and listen to it all with your Sony headphones. If Gorillaz aren't your thing, I have only two things to say to you: 1) why? and 2) you are wrong.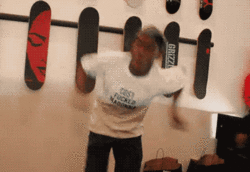 Because grocery shopping shouldn't be one of your student woes, you'll have $5,000 in groceries to last you a whole year. No more will you open your fridge, lament at your lack of food, and solemnly go back to bed—your fridge will always be brimming with food.
23. Have Peace of Mind With a $20,000 CIBC GIC On Hand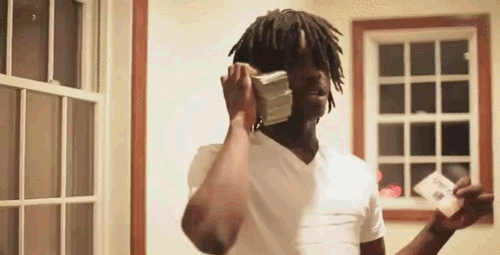 "Hey, mom? It's me. I just won Canada's Luckiest Student! Can you belie—wait, sorry, can you say that again? I couldn't hear you over this ridiculous stack of money."
So what do you say? Comment below what you would do if you won CLS4.