With thousands of submissions and a staggering amount of well-written stories coming in for Thank You Mom & Dad, it's getting more and more tricky to compile lists like this one. We wish we had more days in the week to encompass the majesty of all your amazing feel-good entries—the least we can do, we figured, is show you the ones that particularly made us smile, go "aww," and wipe a happy tear or two from our eyes.
These students managed to say thank you in ways that induced internal happy dances in us here at the office, and we hope their stories make you feel the same way. Don't forget to check out our posts on must-read tearjerking thank yous and how to craft great TYMD stories if you haven't already!
Why Family Is More Than Flesh And Blood
Danica Parkin from Thompson Rivers University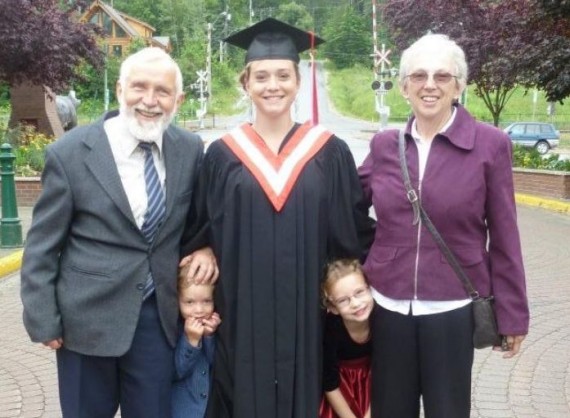 The sweet picture that Danica paints of her life as a foster child is hard to resist smiling to. Highlighting the huge amount of support that her parents Andy and Marilyn have given her, her story is an endearing reminder that family isn't just defined by blood; it's defined by sincere, pure love.
A Trophy for Mom and Dad, Please
Aleks Joseph from the University of Windsor
The extent at which Aleks appreciates his parents for raising him is absolutely stellar. From crediting his accomplishments to his parents to pursuing extracurricular activities just to make them proud, Aleks outlines his love for mom and dad in a well-written and wholly loving manner.
When Mom's so Cool You Get a Tattoo for Her
Alexandra Stiller-Moldovan from Ryerson University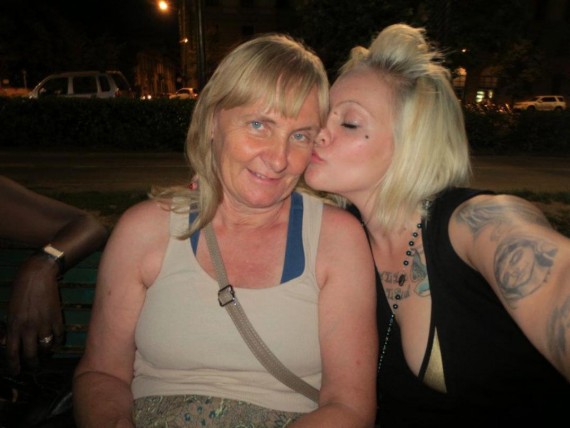 Punchy and charming, Alexandra's story is a wonderful testament to her mother's awesomeness. If the above photo of them doesn't convince you of how lovely this mother-daughter duo is, Alexandra's story definitely will.
---
"You should have seen the look on her face when I came home with her face tattooed on my arm."
---
Parenting: Doing it Right
Iva Mikaela Lucido from Rick Hansen Secondary School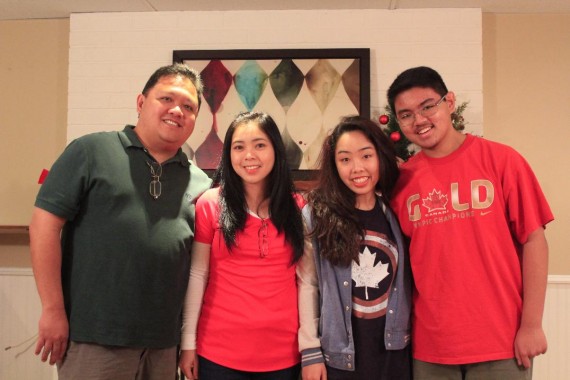 With the power of a keyboard and root beer, Iva crafted an honest, heartwarming thank you to her parents that's personal and really expresses her earnest adoration for ma and pa. Not to mention her parents have clearly fostered her aspiration to be a writer very, very well.
Supermom to the Rescue!
Cydnie Bureau from Carleton University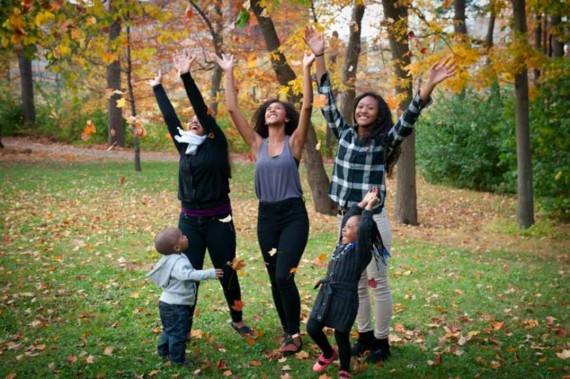 First of all, Cydnie's tribute to her mother is written so sweetly that it gives pecan pie a run for its money. Second of all, the sheer adoration and sincerity to be found in her loving words is a treat to read; the fantastic mother-daughter relationship is loud and clear in this one.
"Thank You" Has Never Been So Sweet
Robert Lohbihler from Bluevale Collegiate Institute
We've never seen anyone say thank you this many times (and so sincerely at that). Robert's open letter to his foster mother is absolutely rife with appreciation; if saying thanks in 19 wonderful ways doesn't prove it, we don't know what does.
---
"Thank you for your protection. My whole life I was searching for my guardian angel when she was really right in front of my face."
A Family Beaming With Love
Jennifer Whipp from Trent University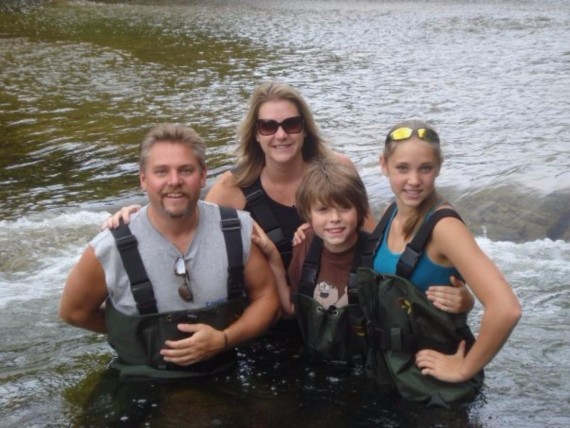 Jennifer straight up makes her parents seem like the most generous, caring people in the world (and we're sure they are)! From staying up late to help with school to fixing her car troubles, Jennifer's parents express their love for her in simple yet powerful ways.
Share Your Story
If you haven't already, it's your turn to say thank you to mom and dad! Tell your story; it doesn't have to be the coolest thing ever, just sincere. We're sure that by making a sweet tribute to mom, dad, or Aunt Joan, you'll warm their hearts to wondrous heights. Not to mention that if you win them $20,000, it'll make for the surprise of a lifetime.