It's essay season.
Your teachers request all types of papers from you. Just when you start feeling comfortable writing essays for your literature class, you are faced with a research paper about Napoleon and his greatest mistakes. What teachers don't explain is how you are supposed to write five final papers within a short window of time.
Instead of freaking out, look for a solution. There are a bounty of free online resources that will save you in every essay situation. I have thoroughly researched the following 11 tools to help make academic writing much easier for you.
Hemingway Editor – Write Like a Master
Sometimes getting your point across in a clear and succinct way is the real struggle. With the Hemingway Editor, you simply cut and paste your copy and it will highlight long and complex sentences, out-of-place adverbs, passive voice, and ultimately, what your reading level is on your writing. It's an asset and uber-easy to use.
Memonic – Take Notes Like a Pro
Note taking is an important part of the essay writing process. When you conduct most of your research online, relying on the traditional notes on paper consumes more time than planned. Memonic enables you to take notes and clip web content. Then, you can print out or share that data.
Stats Canada – Numbers to Support Your Claims
Your content will be much more persuasive if you include statistical information to support your claims. Stats Canada is a trusted source where you can obtain up-to-date statistics related your topics.
Oxford English Dictionary – The Definitive Record of the English Language
This is the best online dictionary to use not only for essays, but for everything. It's the only dictionary you'll need. Plus it gives you the etymology of each word, which is just plain cool.
RefME – Idiot-proof Referencing for Essays
Referencing rules are confusing, so have this top-notch free app take care of all the work by simply scanning the barcode. And you pick whatever style you need—MLA, APA, Chicago, whatever—and it will write your citations for you. Another option to generate APA citations is Ninja Essay's citation-maker.
English Practice – Perfect Your English
If you want to impress a teacher with your paper, perfect grammar is a good start. This website will help you improve and practice your English grammar and writing skills. English Practice is a useful resource for both native and non-native English speakers.
Mind Tools Writing Skills – Communication Skills Training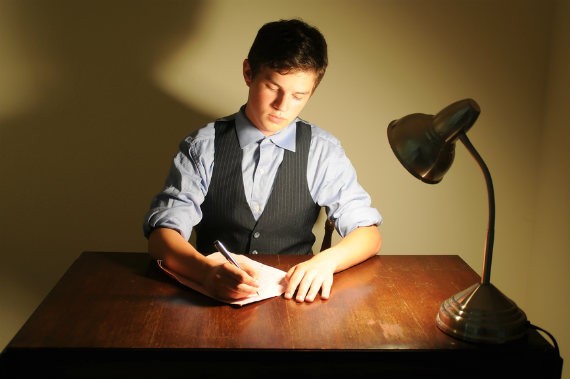 Discover tips on how to obtain different communication skills. The Writing Skills section will teach you how to get your written message across clearly.
The Literary Machine – Free Creativity Software For Writers
This is an idea management tool that will help you compile research modules and write an outline based on the information collected during the research stage. The Literary Machine works as graphical concept-mapping software that will help you cover the initial stages of academic writing with ease.
Purdue Online Writing Lab – Grammar and Mechanics
An essential tool for all students who want to become better essay writers. The Writing Lab offers over 200 free resources, including Writing and Teaching Writing, Grammar and Mechanics, Style Guides, research, and more.
The Best Free High Resolution Stock Photos
Quality images make any project that much better. Use any of these unreal photo options. Seriously, this is what we use at Student Life Network when we need a quality image.
Dropbox – Store & Share Your Files
After spending days or weeks on a particular project, losing the materials is the last thing you want to happen. Dropbox will give you peace of mind. You can drop the files in the program and then access them from any device. Plus, if it's a group assignment, you can easily share with your whole team.
Remember: essay writing demands a lot of practice and commitment. It's not easy, but like Seth Godin says, you don't get Talker's Block. To overcome this, simply "write like you talk."
Photo courtesy of Markus Spiske 
What are your go-to resources for essay writing? Share with fellow students below.