Last summer, I won Canada's Luckiest Student. And this summer, I went on an all-inclusive Euro trip—just one of the amazing prizes I won.
On August 14th, while most students were wrapping up their summer jobs, and preparing for the upcoming school year, Sarah (my close friend) and I were departing Toronto for a trip we will never forget.
When you mix fifty strangers from across the world, fourteen days, and eight countries, you get one hell of a European adventure! London was our starting point, and we made sure to hit all of the sites: Buckingham Palace, The Tower Bridge, London Eye, and Big Ben just to name a few. Next stop, Amsterdam. After driving through Belgium, we made it to the Netherlands. With it being so drastically different from Canadian culture, Sarah and I were extremely excited to experience this beautiful country.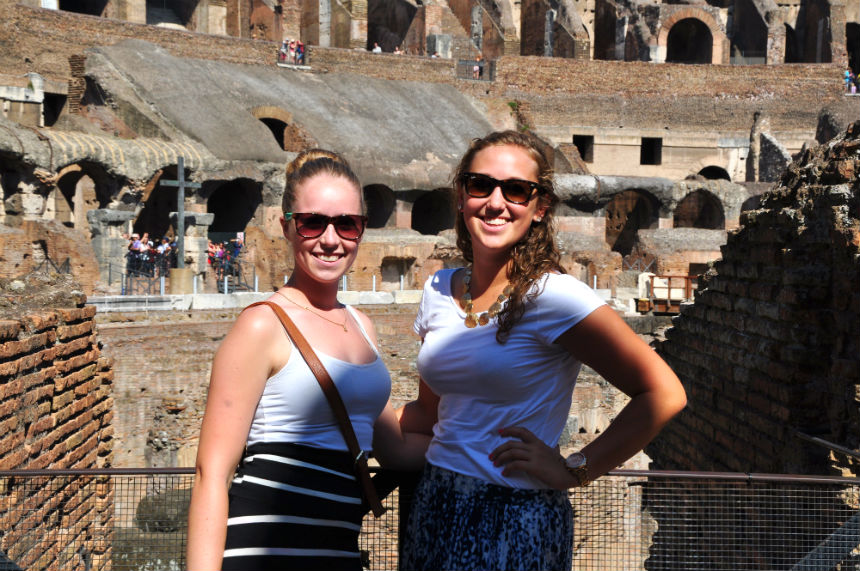 Colosseum in Rome, Italy. Got to hear the history of the structure from a guide, before we were allowed to go exploring ourselves!
"When you mix fifty strangers from across the world, fourteen days, and eight countries, you get one hell of a European adventure!"
Before leaving for the Rhine Valley, we made sure to take a quick picture with the iconic I Amsterdam sign! We made two stops in Germany and both included divulging in the local cuisine by trying the handmade schnitzel and locally brewed beer.
Austria was our fifth country, and one of the most memorable ones for sure. We started the day by white water rafting through the Austrian Alps, and visiting the Swarovski Crystal Museum.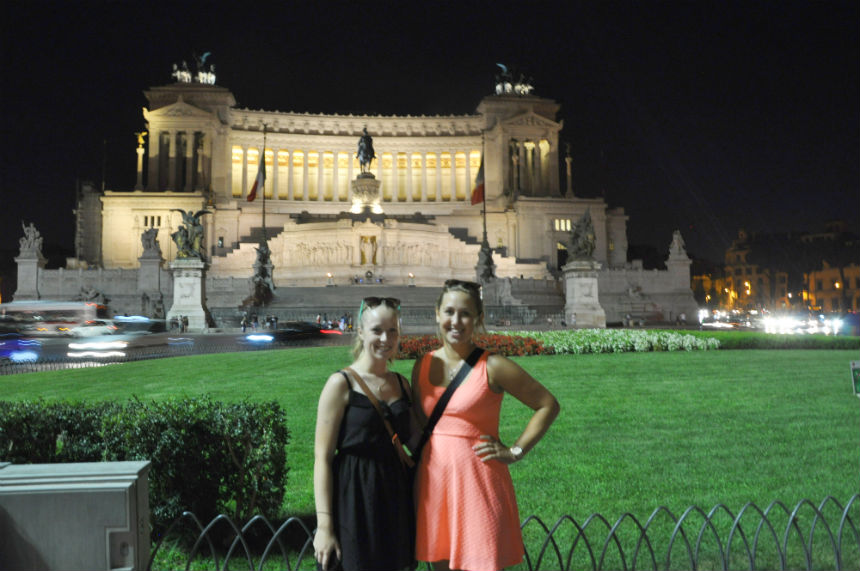 Outside the Typewriter Building in Rome lit up at nighttime!
The next day we made our way to Italy. Our first stop was Venice and we made sure to experience the city the right way—by gondola! We then made our way to Rome where we toured the Colosseum, Pantheon, Typewriter Building and many more! Vatican City was breathtaking to say the least. It's one of those places where you just look around and become completely absorbed by the detail and beauty of the buildings. The perfect end to our adventures in Italy was spending the day and night in the beautiful city of Florence.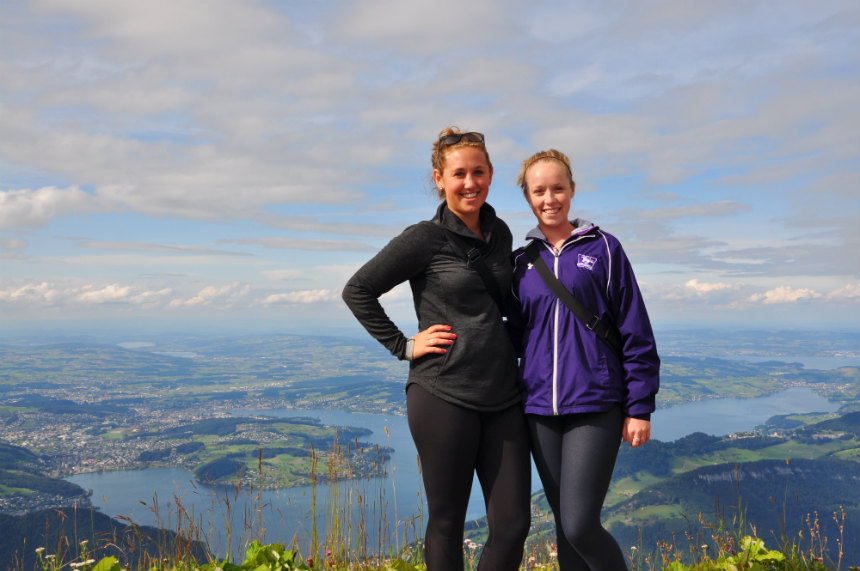 At the top of Stanserhorn Mt. In Switzerland. Two separate cable cars, and a lot of uphill walking to get to where this picture was taken!
We were then on our way to Switzerland, where we were able to take in the gorgeous views from atop Stanserborn Mountain. We then finally made it to Paris, our final stop of the trip. We embarked to the top of the Eiffel Tower, visited the Louvre, and Notre Dame Cathedral, put a lock on the famous "Love Lock Bridge" and finished it off with a traditional Parisian Cabaret dinner and show.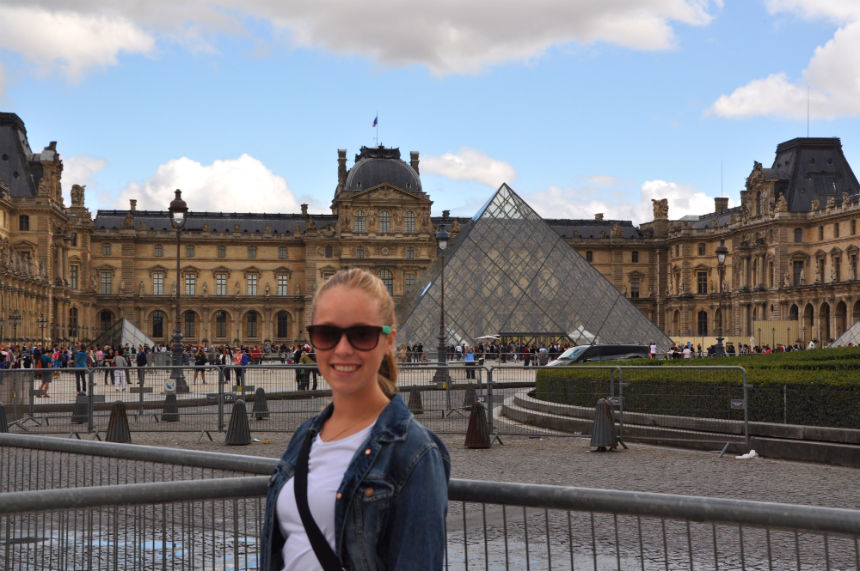 Da Vinci Code moment. Le Louvre in Paris, France (wasn't open the day we were there, so took a million and one pictures outside of it!)
This entire experience is something we have only dreamed about. As students, we are usually more concerned with paying tuition and textbooks than planning European adventures! We will forever be grateful for this experience, the friends we've made and the places we got to visit.