Posted on
January 16, 2013
by
Chris Baxter
and currently
no comments yet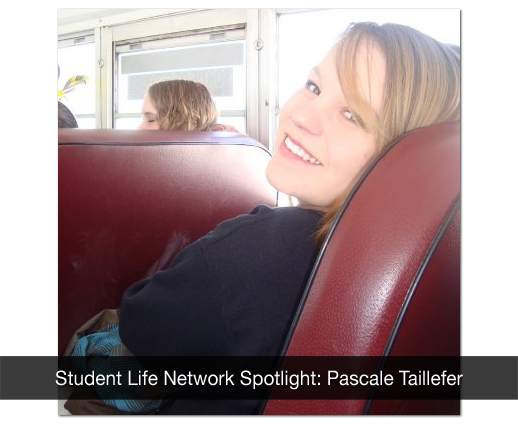 Pascale Taillefer is our latest flash contest winner, winning a Tremblant weekend prize package that included accommodations, weekend lift pass and access to SnowJam for 2 people courtesy of our friends at Campus Vacations.
SLN: How was the weekend?
PT: The weekend was great! I love skiing, and Mont Tremblant is relatively close to my home.
SLN: Great! Glad you enjoyed it. How did you hear about the contest?
PT: I saw it on Facebook.
SLN: What would winning Canada's Luckiest Student mean to you? What would it allow you to do?
PT: It would allow me to be more active in my community and volunteer more, since I would not have to worry about money. And it would also fulfill my dream of travelling Europe.
SLN: What other things would you like to see in the CLS contest?
PT: Maybe the winner will have money awarded to his/her school, or student council to improve campus life.
SLN: I really like that idea! Maybe we can make it happen. How about a concert artist – if we were to give you tickets to any concert of your choice, what would it be?
BD: Bon Jovi!
SLN: Very cool, we'll see what we can do! Thanks Pascale, I'm glad you had fun at Tremblant.
—————————————————
Check back soon for another student spotlight interview!
If you know a Canadian student who deserves some spotlight shined on them, or would like some more information on Canada's Luckiest Student or any of the other contests that we run here at Student Life Network, please contact me at chris.baxter@studentlifenetwork.com.