Canada's Luckiest Student is bigger than ever with $100,000 in prizes designed to make student life easier.
We haven't revealed them all yet. We'll keep updating this blog as we make new prizes available. Currently, we're up to $53,500 in prizes, but the more you opt into, the better your odds of winning it all.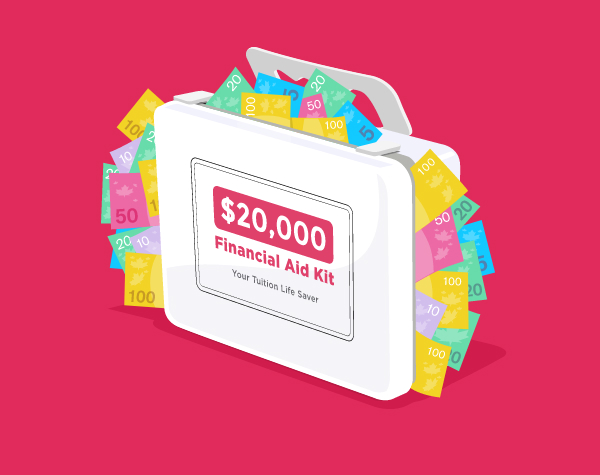 What's it worth? $20,000… we just said that.
Courtesy of CIBC
Imagine the total cost of your tuition. Now imagine it $20,000 lighter. This is our infamous $20,000 student financial aid prize.*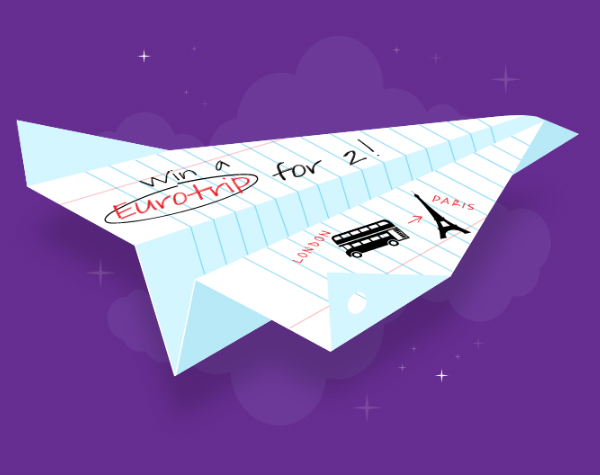 What's it worth? $10,000
Courtesy of Contiki
We'll send you and your (oh so lucky) best friend on a proper trip to Europe. Bring us back a souvenir? We'd love a mini Eiffle Tower statue for the office.

$2,500 to Topshop Topman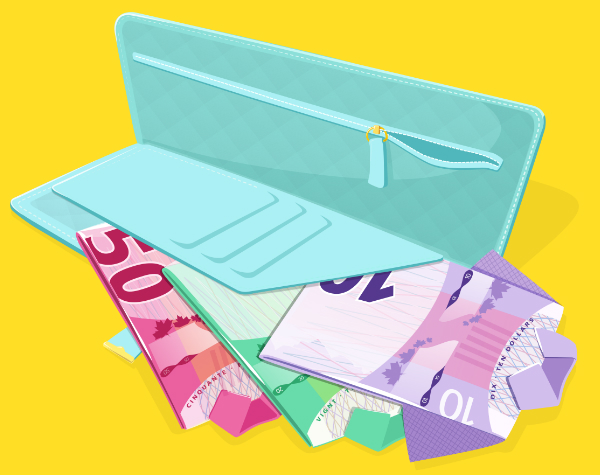 What's it worth? $2,500
Courtesy of Topshop Topman 
Nevermind a wardrobe update, this is enough for a wardrobe overhaul. It's enough store credit, we recon, to build your dream wardrobe.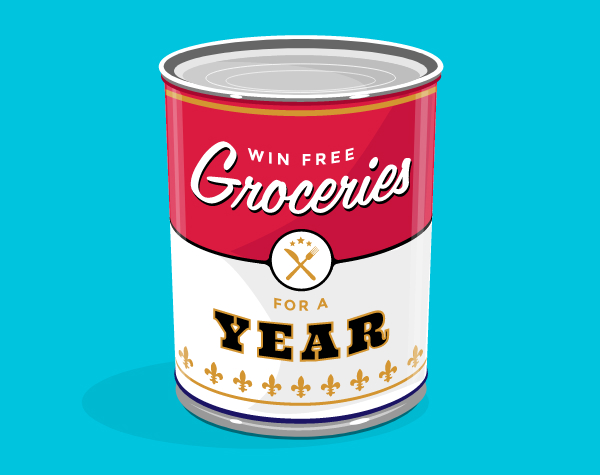 What's it worth? $5,000
Courtesy of College Pro

Nothing like a cure for empty-fridge syndrome like a full year's worth of om-nom-nom. College Pro will keep our winner's fridge stocked with groceries for an entire year.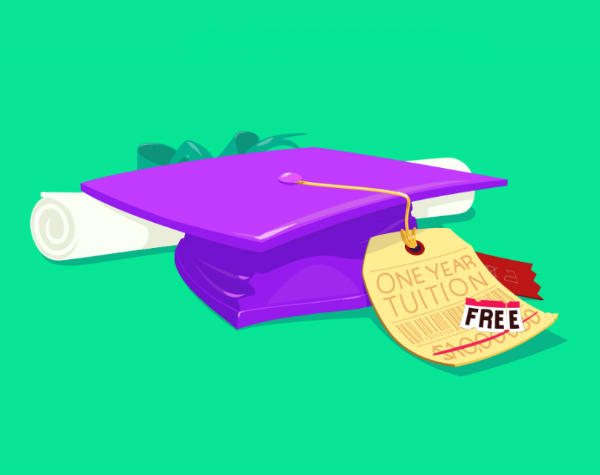 What's it worth? $7,500 
Courtesy of Scholarships Canada

Yup. Scholarships Canada is offering to pay a whole year of your tuition, up to $7,500, for the winner of Canada's Luckiest Student. We'd say more about this prize, but we're pretty sure you know how awesome not having to pay tuition for a year would be.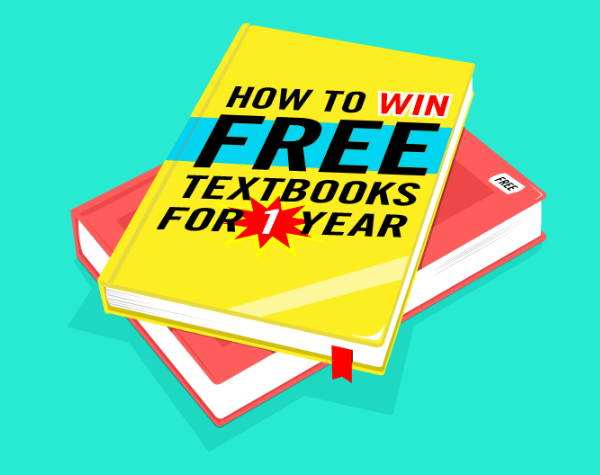 What's it worth? $1,000 
Courtesy of The Bullet
"Why are textbooks so expensive?" We honestly have no idea. But with this prize, you won't have to worry about it all year. Go ahead, take that criminology elective with the required text. We got you.
Any Live Nation Concert in Canada, as a VIP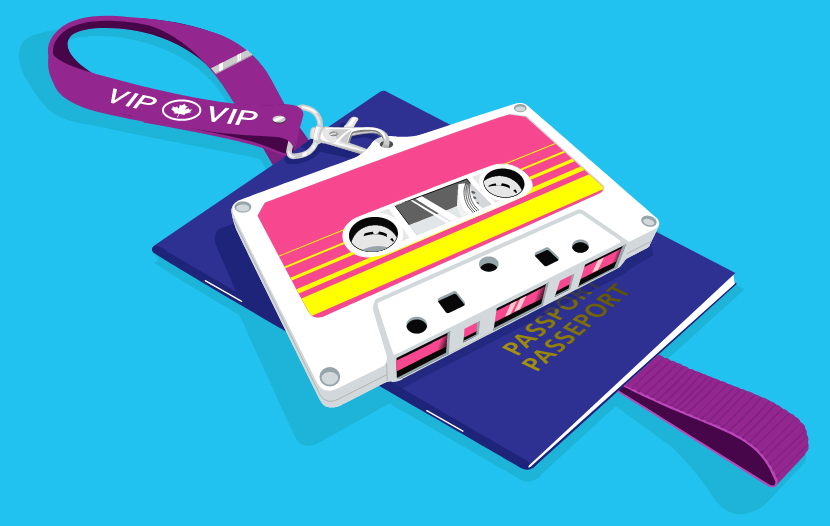 What's it worth? $7,500
Courtesy of AIR MILES 
AIR MILES is going to unlock the VIP doors for you and a friend to any Live Nation concert in Canada. Yes, even if it's on the other side of Canada. They'll totally send you there.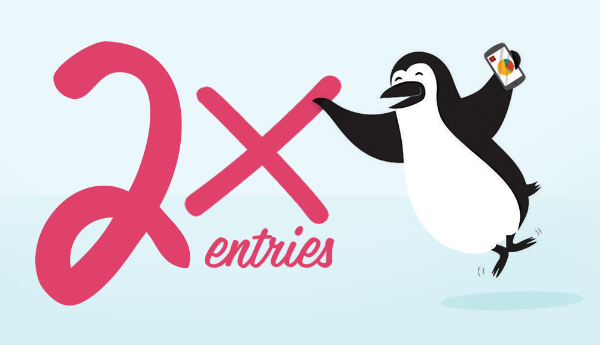 Are you a CIBC account holder? If so, you can instantly double your entries to win Canada's Luckiest Student. It's that simple.  Click here to learn more about how you can double your entries.
What's it worth? Maybe everything. 
Courtesy of CIBC
Be sure to bookmark this blog and check back! We'll update it regularly as we add new prizes.
Not in Canada's Luckiest Student yet? Click the button bellow for your shot at $100,000 in student prizes.
ALLTHESTUFF 
(Psst! Enter the above code for 10 extra entries in Canada's Luckiest Student)
PS – We're not done building our $100,000 prize bundle. Got an idea for a Canada's Luckiest Student prize? Tell us in the comment section below.
Who knows? We just might take your suggestion.
*NO PURCHASE NECESSARY. Open August 1st, 2017 to April 30th, 2018 to legal residents of Canada who are sixteen (16) years of age or older and are current students of an accredited Canadian university, college or secondary school. One (1) Grand prize available to be won consisting of a $20,000 cheque. Nine (9) Monthly Prizes available to be won, each consisting of a $1000 cheque. Odds of winning depend on number of eligible entries received. Internet access and math skill test required. Full Contest Rules.