The Ultimate Guide to Figuring Out What Toppings You Should Get On Your Pizza
+ We're giving away $1,000 worth of Pizza Pizza!
A pizza is like a blank canvas that you can decorate to suit the occasion. Except, you eat the canvas. The canvas is delicious.
So chances are, you're gonna argue with friends about whether you want bacon strips or bacon crumble. Chicken or sausage. BBQ or Sriracha. And so on, in a never ending debate of deliciousness.
To help, we've created this quick guide to remove the guesswork.
Group Projects
Classic Pepperoni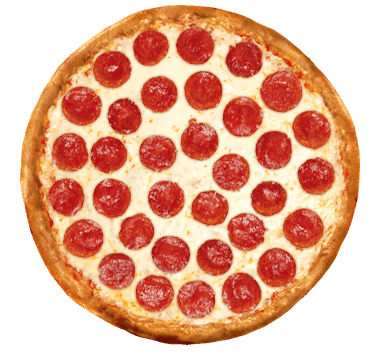 Food is essential to working on group projects (don't get hangry), and pizza is a no-brainer because it's made to share. When you're trying to pick between 40 toppings—asking for group input might get complicated. Especially because you all couldn't decide on a font for your research report five minutes ago.
Keep it simple and go with the crowd pleaser- Classic Pepperoni. Let everyone choose their favourite dip if they want to mix it up.
House Party
Sriracha Chicken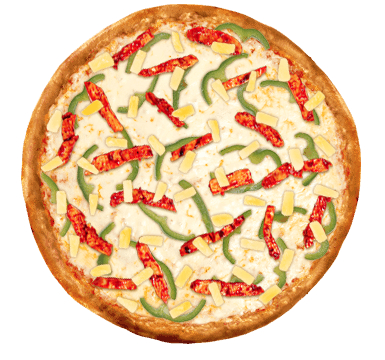 Nothing says "it's a party" like Sriracha. Nothing.
Post-Party
Bacon double cheeseburger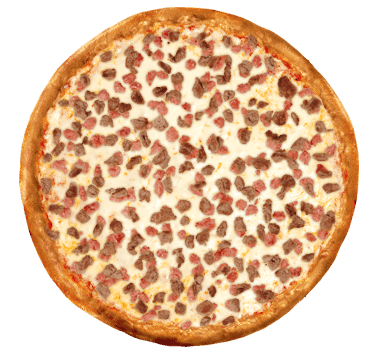 Okay so the house party is over, or you're leaving the bar. You're walking down mainstreet and you're faced with an awful decision. Do you want a cheeseburger or do you want a pizza? Satisfy both cravings with Aa bacon double cheeseburger pizza. is the end of that internal debate.
The Early Morning
Canadian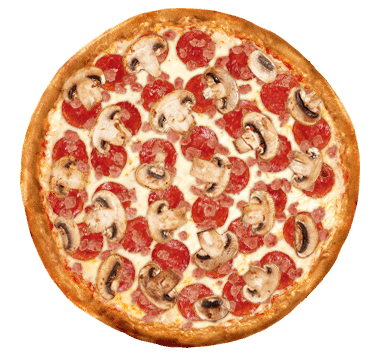 First, it's perfectly acceptable to eat cold pizza, and nobody embraces the cold like a good Canadian. Second, bacon is for breakfast. This pizza has bacon.
Date Night
Pesto Amore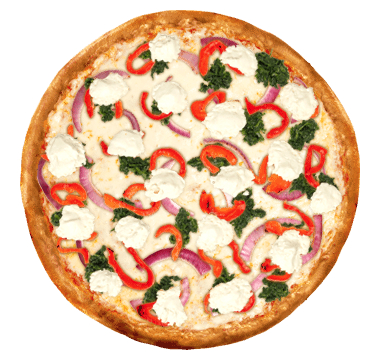 I get it. Nothing says "romance" to you like comfortably devouring a saucy slice in front of your Tinder date. But if you're trying to plan a more classy evening in, best to stick to something that actually has "amore" in the title.
The All-Nighter
Grilled Veggie and Goat Cheese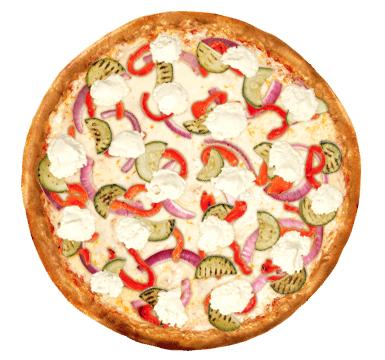 You need to stay fuelled for those late night study sessions, or those all-nighters needed to finally finish your essay. However, you'll want to stay relatively lean and avoid slipping into a meat coma.
Snow Day
Tropical Hawaiian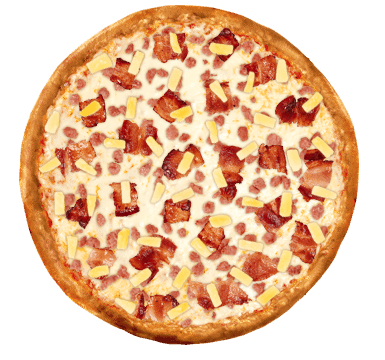 Hooray for canceled classes! Boo for not being able to go outside and get groceries. Best to order some food. Better if you can trick your brain into thinking you're somewhere tropical and surrounded by a few feet of snow. Playing caribbean music also helps to set the mood.
Post Exam
Classic Super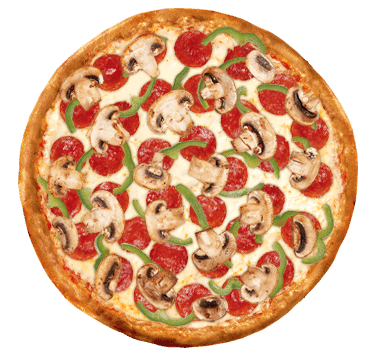 Getting through an exam is cause for celebration. But you've probably used up a lot of brainpower at this point, so no need to get creative. Stick with a classic.
$1,000 Worth of Pizza Pizza
Okay, we fully acknowledge that we've stirred up some serious pizza cravings here, which is why we're teaming up with Pizza Pizza and giving away something awesome. 10 gift cards, each worth $100!
Just head over to our flash contest and opt in!
Update: the contest is now closed. Check the blog for more current chances to win!
*Opinions expressed are those of the author, and not necessarily those of Student Life Network or their partners.