Give a Refugee the Gift of Education With Joggo (Review + Giveaway)
When it comes to those who make our clothes, shoes, and pretty much any product you can find in a shopping mall, most of us ignore the facts; when we buy certain products, we indirectly support poor working conditions and the unfair wages of hardworking people. I have to admit that I'm aware of these issues, but I rarely consider them when I'm making purchases (even though I should). Thankfully, though, some companies out there actually believe in selling fair trade items—these are products made in developing countries by people who were paid a good wage and weren't exploited.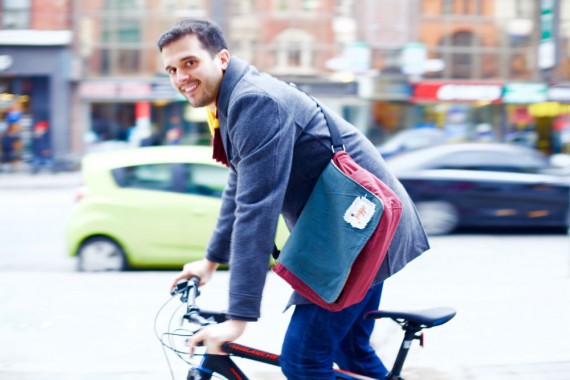 But what if there was a company that not only believed in fair-trade production, but went the extra mile to give proceeds of their sales to a charity that helps refugee children from all over the world get an education? Well, guess what? You don't have to guess, because I'm about to tell you. Joggo (Journey to Greater Good) does just that. Proceeds from the sales of Joggo messenger bags go to CARE Canada, an organization that gives refugee children the opportunity to go to school. Help from CARE Canada can not only eliminate these children's reliance on unfair employment conditions forced upon them by thumbs-down companies, but give them a fighting chance to realize their full potential as kickass human beings. They'll have the same opportunities we've been given, only most of us never had to fight so hard for them.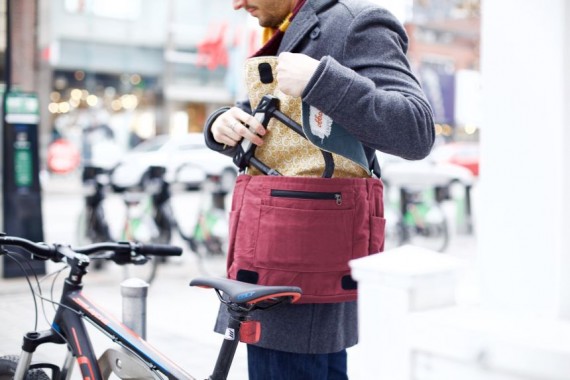 Backpacks have their benefits, but I personally love the shoulder bag look. Everything you need is right at your hip. Plus, there's some sort of sophistication and swagger that comes with rocking a messenger bag. All you shoulder bag peeps know what I'm talking about. I'm also a cyclist, so I can easily carry my bike lock in it and not have to take the bag off in order to lock up my bike. I've already had two bikes stolen from me since I moved to downtown Toronto, so I apparently need easy access to my bike locks. Stupid thieves…
Anyway, the designs are really awesome. They're rugged-looking yet well-crafted and durable. I have a habit of not taking very good care of my things, so I need a bag that can handle what I throw at it. Frequent falls down the stairs, being left behind at bush parties, getting stuffed with more things than it can hold, being passed around for inspection at the SLN office… You know, the usual. There's a padded section to protect my laptop, lots of side pockets for holding trinkets and supplies, and the main compartment fits my lunch (and bike lock) no problem.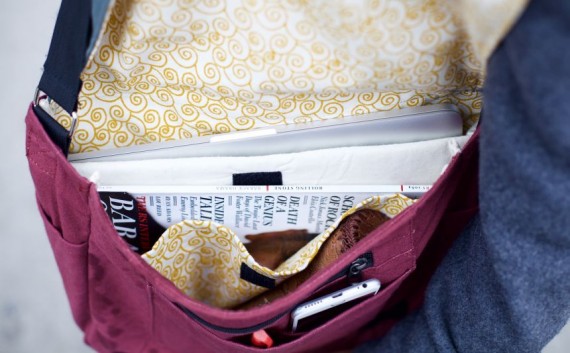 The design suits my style, the quality fits my lifestyle, and I love the fact that purchasing a Joggo bag is going to help someone go to school—someone who's had a harder time getting by than I did, and who probably wouldn't understand what "swagger" means because they have way more important things to worry about. Thumbs up for Joggo!
Congrats to Carol Phan, Winner of the Joggo Giveaway!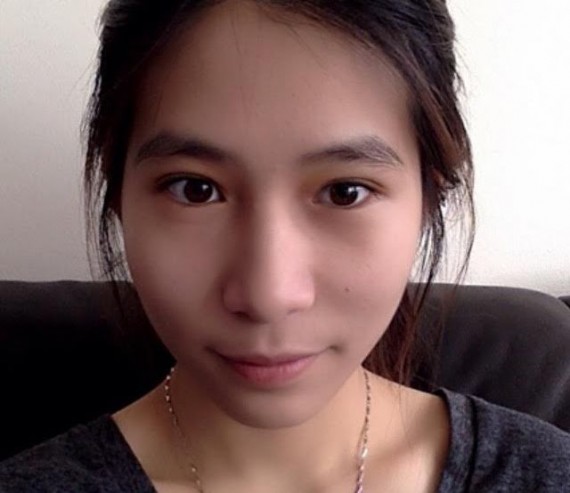 Enjoy your beautiful new Joggo messenger bag, Carol. Thanks to everyone who entered the contest!
Photos by Ryan Bolton.
*Opinions expressed are those of the author, and not necessarily those of Student Life Network or their partners.