Centennial College Wants You to Drop by for the Chance to Win $2,000
When I was selecting what university to attend, I had 5 acceptance letters laid out in front of me. My brother, Peter, took the letters and threw them down the stairs. He said the one that landed the furthest down the stairs is where I should go.
His theory was that it would represent the furthest location from him, which I was OK with. I ended up going with the school that offered me the most scholarship money AND was a three-hour drive away. Win-win.
But don't be like me, research the best post-secondary school for you. And while you're at it, why not have the chance to win a sweet $2 grand?
Get Connected With Centennial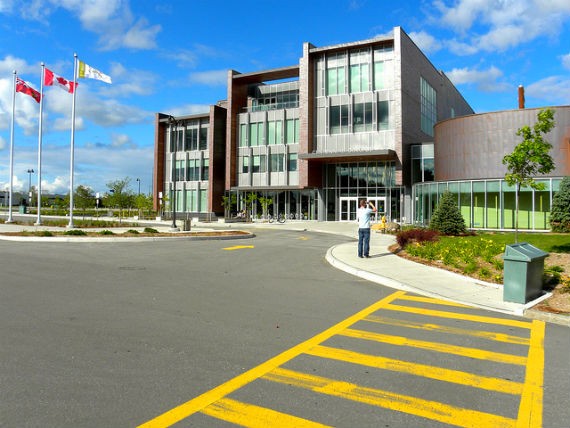 You can only read so many brochures. You can only do so much research online (I mean perusing as many photos as possible). But the best way to truly ensure a school and program is right for you is to check it out. In person.
Centennial College is inviting you to take it all in. Come check out one or all four campuses for the chance to win a sweet $2,000.
Check out a slew of program information sessions, take a campus tour, meet and greet with staff and faculty and chat with current Centennial students. Plus—and this is a big plus—you have the chance to win $2,000 to go towards your tuition.
Key Details
March 22 at 1 p.m.
Centennial College (click to see all campus locations)
Photos courtesy of Jason Paris
*Opinions expressed are those of the author, and not necessarily those of Student Life Network or their partners.